Welcome to The Breakfast Club! We're a disorganized group of rebel lefties who hang out and chat if and when we're not too hungover we've been bailed out we're not too exhausted from last night's (CENSORED) the caffeine kicks in. Join us every weekday morning at 9am (ET) and weekend morning at 10:00am (ET) (or whenever we get around to it) to talk about current news and our boring lives and to make fun of LaEscapee! If we are ever running late, it's PhilJD's fault.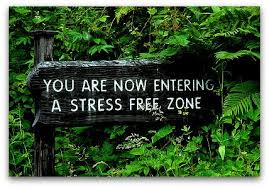 This Day in History
A massacre at the Munich Olympics; President Gerald Ford escapes the first of two assassination attempts, weeks apart; Jack Kerouac's 'On the Road' published; Missionary nun Mother Teresa dies.
Breakfast Tunes
Something to Think about over
Coffee

Prozac
There comes a point in your life when you realize how quickly time goes by, and how quickly it has gone. Then it really speeds up exponentially. With that, I think you start to put a lot of things into context; you start to see how huge the world is, and really, the universe.
Breakfast Blogs
Biden's Independence Hall Address Offered Non-MAGA Republicans an Off-Ramp From This Madness Charles P. Pierce, Esquire Politics
"Desperate at Best:" Igor Danchenko Starts Dismantling John Durham's Case against Him emptywheel aka Marcy Wheeler, emptywheel
Politics Open Threads War in Ukraine Garden Chats On The Road 2021-22 Fundraising! You are here: Home / Foreign Affairs / War for Ukraine Day 193: Slow Progress Is Being Made In Kherson War for Ukraine Day 193: Slow Progress Is Being Made In Kherson Adam L. Silverman, Balloon Juice
"Women are not without electoral or political power" digby aka Heather Digby Parton, Digby's Hullabaloo
Judge Reminds Donald Trump's Attorneys of Missed Deadline for Claims Involving Adam Schiff and Rod Rosenstein in Hillary Clinton RICO Lawsuit Aaron Keller, Law & Crime
More people hate bans on abortion than ever: Scott Lemieux, Lawyers,Guns & Money
Erik Visits an American Grave, Part 1,192 Erik Loomis. Lawyers, Guns & Money
That Other Stupid Shit David Brooks Said This Week driftglass, at his blog
Minions. I Yastreblyansky, The Rectification of Names
TRUMP, BIDEN, AND THE "THEY"/"YOU" GAP Steve M., No More Mister Nice Blog