Welcome to The Breakfast Club! We're a disorganized group of rebel lefties who hang out and chat if and when we're not too hungover we've been bailed out we're not too exhausted from last night's (CENSORED) the caffeine kicks in. Join us every weekday morning at 9am (ET) and weekend morning at 10:00am (ET) (or whenever we get around to it) to talk about current news and our boring lives and to make fun of LaEscapee! If we are ever running late, it's PhilJD's fault.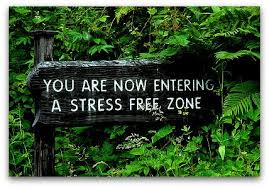 This Day in History
America mourns victims of Sept. 11th attacks; Theodore Roosevelt becomes President; 'The Star-Spangled Banner' written; Monaco's Princess Grace dies; Baseball season cancelled due to players' strike.
Breakfast Tunes
Something to Think about over
Coffee

Prozac
Our most basic common link is that we all inhabit this planet. We all breathe the same air. We all cherish our children's future. And we are all mortal.
Breakfast Blogs
Ken Starr Was a Political Hack Who Did Some Embarrassing Crap Charles P. Pierce, Esquire Politics
Carolyn Maloney Provides NARA Cause to Assert Standing emptywheel aka Marcy Wheeler, emptywheel
War for Ukraine Day 202: One War at a Time Please!!!! Adam L. Silverman, Balloon Juice
WV Wingnuts Rush to the Bottom John Cole, Balloon Juice
PAC Man Betty Cracker, Balloon Juice
Killing women to appease fanatics digby aka Heather Digby Parton, Digby's Hullabaloo
With a little help from Ukraine's friends Tom Sullivan, Digby's Hullabaloo
Kids Use Discord Chat To Track Predator Teacher's Actions; Under California's Kids Code, They'd Be Blocked Mike Masnick, Techdirt
Calls For Violence Against The Press Have Paid Off: Politician Accused Of Murdering Investigative Reporter Tim Cushing, Techdirt
Connecticut Judge Sanctions Alex Jones for 'Egregious' and 'Stunningly Cavalier' Failure to Turn Over Discovery to Sandy Hook Families Adam Klasfeld, Law & Crime
Prosecutors Insist on Staying Special Master Ruling in Trump Case, Warn Unauthorized Disclosure of Docs 'Would Jeopardize National Security' Colin Kalmbacher, Law & Crime
Chew up on the bumper, baby Shakezula, Lawyers, Guns & Money
And this was scarcely odd, because they'd eaten every one Scott Lemieux, Lawyers, Guns & Money
THE STUPIDEST GOTCHA OF THE 2022 CAMPAIGN (SO FAR) Steve M., No More Mister Nice Blog
DOJ Collects Trump Flacks' Phones Just Because They Admitted They Were Doing Crimes, WITCH HUNT! Liz Dye, Wonkette
PA GOP Rep. Stephanie Borowicz: God Will Shoot You If You Try To Take Her Jesus Guns Stephen Robinson, Wonkette
New York Post Fundamentally Misunderstands Libraries, 'The Music Man'​ Robyn Pennacchia, Wonkette
Lindsey Graham Nice Enough To Make Free Campaign Ad About Abortion, For Democrats Evan Hurst, Wonkette
This Is The Education Future Republicans Want. Doktor Zoom, Wonkette