Welcome to The Breakfast Club! We're a disorganized group of rebel lefties who hang out and chat if and when we're not too hungover we've been bailed out we're not too exhausted from last night's (CENSORED) the caffeine kicks in. Join us every weekday morning at 9am (ET) and weekend morning at 10:00am (ET) (or whenever we get around to it) to talk about current news and our boring lives and to make fun of LaEscapee! If we are ever running late, it's PhilJD's fault.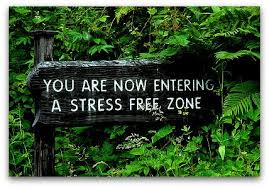 This Day in History
Hurricane Camille hits Gulf Coast; President Clinton admits relationship with Monica Lewinsky; Gold found in Canada's Yukon; Robert Fulton's steamboat ride; Rudolf Hess dies; Actor Robert DeNiro born.
Breakfast Tunes
Something to Think about over
Coffee

Prozac
Time goes on. So whatever you're going to do, do it. Do it now. Don't wait.
Breakfast Blogs
Justice Department Says Unsealing Mar-a-Lago Affidavit Would Scare Off Witnesses Charles P. Pierce, Esquire Politics
Trump's Latest Tirade Proves Any Temporary Restraining Order May Come Too Late emptywheel aka Marcy Wheeler, emptywheel
War For Ukraine Day 174: Ukrainian Special Operations Forces Strike Deep Within Russian Occupied Crimea Adam L. Silverman, Balloon Juice
Hang it around their necks digby aka Heather Digby Parton, Digby's Hullabaloo
"Damn near inevitable" Tom Sullivan, Digby's Hullabaloo
DOJ Charges Officers For No Knock Warrant Lies That Led To The Killing Of Breonna Taylor Tim Cushing, Techdirt
Just Because The Espionage Act Has Been Abused For Political Purposes, It Does Not Mean The Trump Case Is Politically Motivated Joseph Ferguson and Thomas A. Durkin, Techdirt
Devin Nunes Claims The Right To An 'Unimpaired Reputation' Is A 'Sacred Right'; Oh And Also Needs To Cough Up Info On How He Got Hired Mike Masnick, Techdirt
Justice Kavanaugh's Protege on D.C. Circuit Issues First Amendment Ruling in Favor of Federal Judicial Branch Agency Employees Colin Kalmbacher, Law & Crime
Bankruptcy Court Refuses to Halt Sandy Hook Defamation Trial Against Alex Jones in Connecticut Aaron Keller, Law & Crime
Carrying it (at gunpoint) to bury it Scott Lemieux, Lawyers, Guns & Money
The short life and sudden death of American democracy Paul Campos, Lawyers, Guns & Money
Hydroxychloroquine hawking hack a natural fit for the GOP Shakezula, Lawyers, Guns & Money
NRSC Funding Cuts Erik Loomis, Lawyers, Guns & Money
Family Matters: Try 2 Yastreblyansky, The Rectification of Names
FOR REPUBLICANS, IT'S ALL ABOUT SEX, AND BY "SEX" THEY MEAN AUTHORITARIANISM Steve M., No More Mister Nice Blog
Is This An MTG Interview Or Is It The Final Scene Of 'Cabaret?' Robyn Pennacchia, Wonkette
Go The F*ck To Jail, Allen Weisselberg. Wait, Which One Is Allen Weisselberg? Evan Hurst, Wonkette
Democrat Val Demings Leading Marco Rubio In Florida, And Other Bad News For Joe Biden! Liz Dye, Wonkette
Here's Joe Biden To Sign Your Climate Bill And Punch Mitch McConnell In The Snoot! Doktor Zoom, Wonkette
Is Mandela Barnes Just Too Black, Too Woke, Too Dreamy To Beat Senate's Dumbest Republican? Stephen Robinson, Wonkette