Welcome to The Breakfast Club! We're a disorganized group of rebel lefties who hang out and chat if and when we're not too hungover we've been bailed out we're not too exhausted from last night's (CENSORED) the caffeine kicks in. Join us every weekday morning at 9am (ET) and weekend morning at 10:00am (ET) (or whenever we get around to it) to talk about current news and our boring lives and to make fun of LaEscapee! If we are ever running late, it's PhilJD's fault.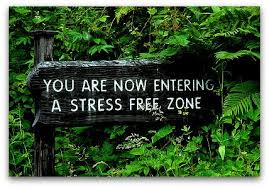 This Day in History
Elvis Presley, the King of Rock n' Roll, dies at Graceland; Baseball's Babe Ruth dies in New York; Uganda's Idi Amin dies in Saudi Arabia; 'Sports Illustrated' hits newsstands; Singer Madonna born
Breakfast Tunes
Something to Think about over
Coffee

Prozac
Happiness is not a goal; it is a by-product.
Breakfast Blogs
Marco Rubio Wants Senate Committee to See Trump Secret Docs, But Dems Shouldn't Play Along Charles P. Pierce, Esquire Politics
The ABCs (and Provisions e, f, and g) of the Espionage Act emptywheel aka Marcy Wheeler, emptywheel
War For Ukraine Day 173: Russian Military Officials Have Abandoned Kherson! Russia Also Hammered Kharkiv! Adam L. Silverman, Balloon Juice
The Arizona GOP's implosion digby aka Heather Digby Parton, Digby's Hullabaloo
Heads they undermine. Tails they undermine. Tom Sullivan,
Illinois Department Of Corrections Benchslapped For Spending Years Failing To Improve Medical Care For Prisoners Tim Cushing, Techdirt
FCC Officially Rejects Ajit Pai's Boondoggle To Supply Elon Musk With Nearly A Billion Dollars In Subsidies Mike Masnick, Techdirt
Trump Lawyer Rudy Giuliani Confirmed as 'Target' of Georgia Investigation, 'Is Now on Notice' That He's in Danger of Indictment Colin Kalmbacher, Law & Crime
CIA, Mike Pompeo Sued for Alleged Surveillance of Lawyers, Journalists, and Others Who Visited Julian Assange in Ecuadorian Embassy Marissa Sarnoff, Law & Crime
There is no right to a captive audience Scott Lemieux, Lawyers, Guns & Money
The curious case of COVID mortality rates among young adults after vaccines became available Paul Campos, Lawyers, Guns & Money
Erik Visits an American Grave, Part 1,177 Erik Loomis, Lawyers, Guns & Money
NEW YORK TIMES: THE GOP IS A BIG-TENT PARTY THAT WELCOMES BOTH RUDE FBI-BASHERS AND POLITE FBI-BASHERS Steve M., No More Mister Nice Blog
BREAKING: All Investigations Into Fake Elector Ratf*cking Scheme Blowing Up At Once Liz Dye, Wonkette
Today In Labor History: August 15, 1914, The Panama Canal Opens Erik Loomis, Wonkette
Right Wing Scolds Having A Normal One Over 'A League Of Their Own' Series Robyn Pennacchia, Wonkette
GOP Rep. Mike Turner Can't Believe Trump Isn't All-Powerful King Michael Mora, Wonkette
Coup-Plotting Trump Might've Also Had Documents Revealing US Intelligence Sources Stephen Robinson, Wonkette