Welcome to The Breakfast Club! We're a disorganized group of rebel lefties who hang out and chat if and when we're not too hungover we've been bailed out we're not too exhausted from last night's (CENSORED) the caffeine kicks in. Join us every weekday morning at 9am (ET) and weekend morning at 10:00am (ET) (or whenever we get around to it) to talk about current news and our boring lives and to make fun of LaEscapee! If we are ever running late, it's PhilJD's fault.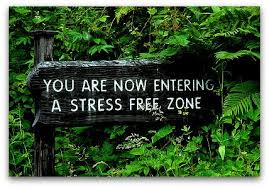 This Day in History
'Son of Sam' killer David Berkowitz caught near New York City; Leno and Rosemary LaBianca murdered by Charles Manson's cult; FDR stricken with polio; The Smithsonian Institution established.
Breakfast Tunes
Something to Think about over
Coffee

Prozac
The cause of freedom is not the cause of a race or a sect, a party or a class-it is the cause of human kind, the very birthright of humanity.
Breakfast Blogs
To the Right, Everything is Lexington and Concord Now Charles P. Pierce, Esquire Politics
Some Likely Exacerbating Factors that Would Contribute to a Trump Search emptywheel aka Marcy Wheeler, emptywheel
War For Ukraine Day 167: Crimea Goes Boom! Adam L. Silverman, Balloon Juice
Why didn't they just issue a subpoena? digby aka Heather Digby Parton, Digby's Hullabaloo
Get it in gear Tom Sullivan, Digby's Hullabaloo
Rep. Cathy McMorris Rodgers And Deeply Unfunny 'Satirist' Seek To Remove Website 1st Amendment Rights To 'Protect Free Speech' Mike Masnick, Techdirt
Appeals Court: 'Frisking' A Vehicle Is Completely Normal And Not Any Sort Of Rights Violation Tim Cushing, Techdirt
After Losing in Court, Donald Trump's 2016 Campaign Abandons Confidentiality Provisions That Silenced Workers Marisa Sarnoff, Law & Crime
D.C. Circuit Rules Against Trump in Tax Return Dispute: Ex-Presidents Are 'Subject to the Same Laws as All Other Citizens' Colin Kalmbacher, Law & Crime
Expert Explainer: Criminal Statutes that Could Apply to Trump's Retention of Government Documents Asha Rangappa, Norman L. Eisen, and Bradley P. Moss, Just Security
Why a search warrant was needed Scott Lemieux, Lawyers, Guns & Money
The brazen double standard applied to Donald Trump's crimes Paul Campos, Lawyers, Guns & Money
What does the disgusting orange hobbit have in its pocketses? Shakezula, Lawyers, Guns & Money
What Was The FBI Searching For? Cheryl Rofer, Lawyers, Guns & Money
Erik Visits an American Grave, Part 1,171 Erik Loomis, Lawyers, Guns & Money
Darren Bailey Continues to Have a Darren Bailey Problem driftglass, at his blog
Note on Democratic Groups Helping Trump Republicans Win Primaries: So? The Rude Pundit, at his blog
Time To Throw Donald Trump In Email Jail … Said No Republican Ever Liz Dye, Wonkette
Haven't We Finally Had Enough Of Marco Rubio? Stephen Robinson, Wonkette
Abortion Bans Are Already Harming People Who Aren't Even Pregnant Robyn Pennacchia, Wonkette
Good Morning, Donald Trump. Welcome To F*cking Around And Finding Out! Evan Hurst, Wonkette