Welcome to The Breakfast Club! We're a disorganized group of rebel lefties who hang out and chat if and when we're not too hungover we've been bailed out we're not too exhausted from last night's (CENSORED) the caffeine kicks in. Join us every weekday morning at 9am (ET) and weekend morning at 10:00am (ET) (or whenever we get around to it) to talk about current news and our boring lives and to make fun of LaEscapee! If we are ever running late, it's PhilJD's fault.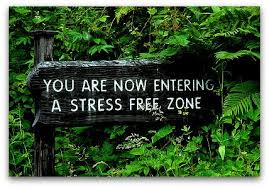 This Day in History
The Civil War's Second Battle of Bull Run ends; Thurgood Marshall confirmed as first black Supreme Court justice; First black astronaut blasts off; Ty Cobb's baseball debut; David Letterman moves to CBS.
Breakfast Tunes
Something to Think about over
Coffee

Prozac
People would be a lot better off if they'd enjoy being single.
Breakfast Blogs
A U.S. Senator's Veiled Threat Is Scrubbing the "Semi-" Off the Semi-Fascism Charles P. Pierce, Esquire Politics
Key Details about Evan Corcoran that Evan Corcoran Did Not Disclose to Judge Aileen Cannon emptywheel aka Marcy Wheeler, emptywheel
War for Ukraine Day 187: Something is Happening There, What It Is Is Still Not Exactly Clear… Adam L. Silverman, Balloon Juice
Florida Fascism Watch Betty Cracker, Balloon Juice
Lindsey John Cole, Balloon Juice
Booster advice digby aka Heather Digby Parton, Digby's Hullabaloo
No free lunch Tom Sullivan, Digby's Hullabaloo
Appeals Court Tells Government It Needs Actual Evidence If It Wants To Keep The $70,000 It Seized During An Accident Investigation Tim Cushing, Techdirt
Age Verification Providers Say Don't Worry About California Design Code; You'll Just Have To Scan Your Face For Every Website You Visit Mike Masnick, Techdirt
Prosecutors Identify 'Limited Set' of Potentially Attorney-Client Privileged Information Seized from Donald Trump's Mar-a-Lago Home Adam Klasfeld, Law & Crime
Fulton County DA Urges Court Not to Be a 'Rubber Stamp' for Lindsey Graham: Quashing Subpoena Would Render Senator a 'Super-Citizen' Elura Nanos, Law & Crime
Judge Gives Prosecutors Twice as Many Pages to Respond to Trump's Request for Special Master Following Mar-a-Lago Search Meghann Cuniff, Law & Crime
Federal Judge Throws Out 'Conjectural' Arizona Lawsuit That Demanded Ban on Electronic Voting Machines Marissa Sarnoff, Law & Crime
Climate change and revealed preference Paul Campos, Lawyers, Guns & Money
Erik Visits an American Grave, Part 1,189 Erik Loomis, Lawyers, Guns & Money
THE CRAZIES THINK LINDSEY GRAHAM IS A TOOL OF THE DEMOCRATS AND RIOT TALK IS A SECRET DEMOCRATIC PLOT Steve M., No More Mister Nice Blog
California To Help Fund Travel For Out-of-State Abortion Patients Robyn Pennacchia, Wonkette
Get The Fainting Salts And Smelling Couches, Joe Biden Called Republicans 'Semi-Fascist!' Michael Mora, Wonkette
Time For Your Monday TRUMP RAID Update! Liz Dye, Wonkette
Black Duke Volleyball Players Served Racist Abuse During Brigham Young Match Stephen Robinson, Wonkette