Welcome to The Breakfast Club! We're a disorganized group of rebel lefties who hang out and chat if and when we're not too hungover we've been bailed out we're not too exhausted from last night's (CENSORED) the caffeine kicks in. Join us every weekday morning at 9am (ET) and weekend morning at 10:00am (ET) (or whenever we get around to it) to talk about current news and our boring lives and to make fun of LaEscapee! If we are ever running late, it's PhilJD's fault.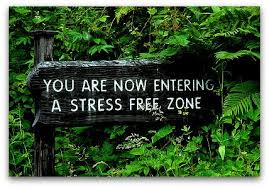 This Day in History
Last U.S. combat troops leave Vietnam; Joseph P. Kennedy, Jr. killed in World War II; N.J. Gov. McGreevey to resign after declaring he's gay; Russian sub Kursk explodes; Director Cecil B. DeMille born.
Breakfast Tunes
Something to Think about over
Coffee

Prozac
Do the difficult things while they are easy and do the great things while they are small. A journey of a thousand miles must begin with a single step.
Breakfast Blogs
Gerrymandering Is the Real Rot in Democracy's Foundation Charles P. Pierce, Esquire Politics
Merrick Garland Calls Trump's Bluff emptywheel aka Marcy Wheel, emptywheel
War For Ukraine Day 169: A Master Class In Strategic Communication In One Tweet & Your Daily Patron! Adam L. Silverman, Balloon Juice
Everyday Americans Betty Cracker, Balloon Juice
Trump's 1970s worldview digby aka Heather Digby Parton, Digby Hullabaloo
What kind of a world is this? Tom Sullivan, Digby's Hullabaloo
Cop Official Complains Cops Are Unfairly Hated, Refuses To Recognize Law Enforcement's Lack Of Accountability Tim Cushing, Techdirt
Elon Musk's Legal Filings Against Twitter Show How Little He Actually Cares About Free Speech Mike Masnick, Techdirt
Trump Hires Attorney Who Once Called Him 'Racist Architect of Fraudulent Trump University' Colin Kalmbacher, Law & Crime
Attorney General Garland 'Personally' Approved FBI's Search of Trump's Mar-a-Lago Home, Asks Judge to Unseal Documents Adam Klasfeld, Law & Crime
Republican war on books: They don't just want to control your body — next up, your mind Amanda Marcotte, Salon
Biden meets with historians to discuss perils to democracy Paul Campos, Lawyers, Guns & Money
"Argument is an intellectual process. Contradiction is just the automatic gainsaying of anything the other person says." Shakezula, Lawyers, Guns & Money
Erik Visits an American Grave, Part 1,173 Erik Loomis, Lawyers, Guns & Money
Peak David Fucking Brooks driftglass, at his blog
RELEASE THE TAPES, ERIC!Steve M., No More Mister Nice Blog
Here Is Merrick Garland With An Important Announcement, Probably About Summer Boating Safety Liz Dye, Wonkette
Not To Jinx It Or Anything, But Joe Biden's Having A Pretty Good Week, Huh? Doktor Zoom, Wonkette
Andrew Yang Pretty Sure Rolling Over For Trump Will Keep Us Safe From His Fascist Mob Stephen Robinson, Wonkette
Trump Crawling-Out-Of-His-Skin Scared Right Now, And You Love It Evan Hurst, Wonkette