Welcome to The Breakfast Club!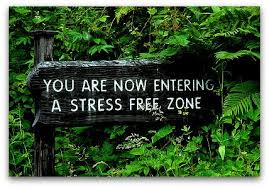 AP's Today in History for July 31st
Ranger 7 beams lunar pictures; France's Marquis de Lafayette makes his name in the American Revolution; Thomas Eagleton withdraws as George McGovern's running mate; Harry Potter author J.K. Rowling is born.
Something to think about, Breakfast News & Blogs below
BANK OF AMERICA MEMO, REVEALED: "WE HOPE" CONDITIONS FOR AMERICAN WORKERS WILL GET WORSE
Ken Klippenstein, Jon Schwarz, The Intercept
A BANK OF AMERICA executive stated that "we hope" working Americans will lose leverage in the labor market in a recent private memo obtained by The Intercept. Making predictions for clients about the U.S. economy over the next several years, the memo also noted that changes in the percentage of Americans seeking jobs "should help push up the unemployment rate."

The memo, a "Mid-year review" from June 17, was written by Ethan Harris, the head of global economics research for the corporation's investment banking arm, Bank of America Securities. Its specific aspiration: "By the end of next year, we hope the ratio of job openings to unemployed is down to the more normal highs of the last business cycle."

…

The memo therefore tells us what we suspected all along: The most powerful economic actors in the U.S. — entities like Bank of America and its clients — do not like working people to have power. But it's nice to have it in their own words. Harris, the author, was not available for comment.
Something to think about over
coffee

prozac

Backpedaling Republicans Unveil Bill Rapidly Expanding Veterans' Access To Burn Pits


The Onion
WASHINGTON—Countering the stalled PACT Act with a measure of their own, Senate Republicans unveiled a new bill Friday that would rapidly expand veterans' access to burn pits. "We've heard your concerns, and we want to assure you the GOP is fighting hard to ensure the nation's brave veterans are breathing the toxins they deserve," said Senate Minority Leader Mitch McConnell, who explained that the PITS Act, sponsored by himself along with Senators Pat Toomey (R-PA) and Joni Ernst (R-IA) in response to the backlash they received for their failure to back the prior bill, would ensure that a 10-acre burn pit was on-site at every Veterans Affairs center in the country. "The Republican Party would never turn their backs on the brave men and women who served this country, which is why we'll hopefully be rolling out burnpits.gov very, very soon. There is nothing more important than providing vets with asthma and COPD. We'd also like to build at-home burn pits for veterans who need rare cancer but have limited mobility." At press time, Republicans had proposed an amendment that would put the veterans themselves directly in the pits.
!--more-->