Welcome to The Breakfast Club! We're a disorganized group of rebel lefties who hang out and chat if and when we're not too hungover we've been bailed out we're not too exhausted from last night's (CENSORED) the caffeine kicks in. Join us every weekday morning at 9am (ET) and weekend morning at 10:00am (ET) (or whenever we get around to it) to talk about current news and our boring lives and to make fun of LaEscapee! If we are ever running late, it's PhilJD's fault.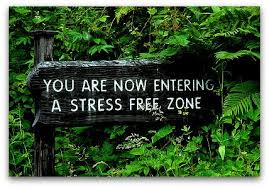 This Day in History
Nazi Germany's troops enter Paris during World War II; TWA Flight 847 hijacked; Stars and Stripes adopted as official U.S. flag; Leftist guerrilla Che Guevara and real estate mogul Donald Trump born.
Breakfast Tunes
Something to Think about over
Coffee

Prozac
The table is a meeting place, a gathering ground, the source of sustenance and nourishment, festivity, safety, and satisfaction. A person cooking is a person giving: Even the simplest food is a gift.
Breakfast Blogs
How Did the Florida 2000 Ratf*ck Not Come Up While This Guy Was Testifying?
January 6 Committee Details The Big Fraud Monetizing The Big Lie emptywheel aka Marcy Wheeler, emptywheel
War For Ukraine Day 110: Russia Steps Up Its Attempt To Conquer Sievierodonetsk Adam L. Silverman, Balloon Juice
Red State Donations – My Lukewarm Take mistermix,Balloon Juice
The Committee Goes After The Big Lie digby aka Heather Digby Parton, Digby's Hullabaloo
PTSD America Tom Sullivan, Digby's Hullabaloo
Report Shows Kansas Law Enforcement Seized $21 Million From People, Most Of Whom Were Never Charged With Crimes Tim Cushing, Techdirt
Ron DeSantis Continues To Waste Taxpayer Funds To Pay For His Unconstitutional Culture Wars Mike Masnick, Techdirt
Trump Lawyer Rudy Giuliani Was 'Definitely Intoxicated' the Night He Told the 45th President to Just Say He Won, a Top Advisor Tells Jan. 6 Committee Adam Klasfeld and Marisa Sarnoff, Law & Crime
Longtime GOP Election Lawyer Whose Florida Recount Work Led to Bush v. Gore Win Tells Jan. 6 Committee: Trump Lost and It 'Was Not Close' Marisa Sarnoff, Law & Crime
Justice Gorsuch Heads Trio of Dissenters as Majority Led by Justice Barrett Sides Against Native American in Double Jeopardy Case Elura Nanos, Law & Crime
The IDF almost certainly murdered Shireen Abu Akleh Scott Lemieux, Lawyers, Guns and Money
The decline and fall of U.S. men's tennis Paul Campos, Lawyers, Guns and Money
Grift for the Mill Yastreblyansky, The Rectification of Names
CALLING IT NOW: THE GUN BILL WON'T PASS Steve M., No More Mister Nice Blog
The Myth Of The 'Normal' Republican Michael Mora, Wonkette
https://www.wonkette.com/right-wing-extremist-groups-step-up-their-gay-bashing-game-for-pride-month Robyn Pennacchia, Wonkette
Trump GOP Primary Vendetta Tour Stalls In South Carolina Stephen Robinson, Wonkette