Welcome to The Breakfast Club! We're a disorganized group of rebel lefties who hang out and chat if and when we're not too hungover we've been bailed out we're not too exhausted from last night's (CENSORED) the caffeine kicks in. Join us every weekday morning at 9am (ET) and weekend morning at 10:00am (ET) (or whenever we get around to it) to talk about current news and our boring lives and to make fun of LaEscapee! If we are ever running late, it's PhilJD's fault.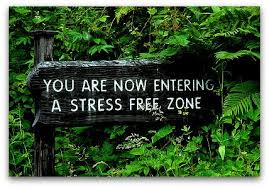 This Day in History
The Soviet Union announces an end to its blockade of Berlin; Body of missing Lindbergh baby is found in a wooded area; Burt Bacharach, Katherine Hepburn and George Carlin are born.
Breakfast Tunes
Something to Think about over
Coffee

Prozac
Some people see things that are and ask, Why? Some people dream of things that never were and ask, Why not? Some people have to go to work and don't have time for all that.
Breakfast Blogs
The Nebraska Republican Primary Was Extremist vs. Extremist Accused of Groping Charles P. Pierce, Esquire Politics
Thirty Months after Disputing Michael Horowitz, Durham's Team Suggests They've Never Looked at the Evidence emptywheel aka Marcy Wheeler, emptywheel
War for Ukraine Update 77: Ukrainian Forces Appear to Have Pushed All the Way To the Border! Adam L. Silverman, Balloon Juice
Samuel Alito goes medieval digby aka Heather Digby Parton, Digby's Hullabaloo
Trumpism: Rendering Caesar and God Tom Sullivan, Digby's Hulabaloo
No Absolute Immunity For Sheriff, Prosecutor Who Created False Testimony That Locked Up An Innocent Man For 16 Years Tim Cushing, Techdirt
Elon Musk Has Got Content Moderation All Figured Out: Delete The "Wrong" And "Bad" Content, But Leave The Rest (And Reinstate Trump) Mike Masnick, Techdirt
'A Lengthy Jumble of Incorrect Statements of Fact': Fusion GPS Swings at Donald Trump's Massive Russia-Focused RICO Suit Adam Klasfeld, Law & Crime
Conservatives continue to lie to the public about the implications of Alito's opinion Scott Lemieux, Lawyers, Guns and Money
Trumpism and liberal denial Paul Campos, Lawyers, Guns and Money
Erik Visits an American Grave, Part 1,092 Erik Loomis, Lawyers, Guns and Money
A Case for Letting Trump Back on Twitter: I Know, But Listen… The Rude Pundit, at his blog
Lemon, Aid Yastreblyansky, The Rectification of Names
ARE WE GETTING ANY BENEFIT FROM THE TRUMP BAN? Steve M., No More Mister Nice Blog
CO Clerk Tina Peters Embraces Big Lie, Steals Vote Data, Gets Ejected From Office Liz Dye, Wonkette
Former GA Dem Vernon Jones Cramming For His Advanced GOP Bigot Degree Stephen Robinson, Wonkette
Voters REALLY Want Samuel Alito To Get The F*ck Off Their Personal Bodily Autonomy Evasn Hurst, Wonkette
Very Serious GOP Senators: January 6 Peaceful, Vigils At Justices' Homes The Real Insurrection Doktor Zoom, Wonkette