Welcome to The Breakfast Club! We're a disorganized group of rebel lefties who hang out and chat if and when we're not too hungover we've been bailed out we're not too exhausted from last night's (CENSORED) the caffeine kicks in. Join us every weekday morning at 9am (ET) and weekend morning at 10:00am (ET) (or whenever we get around to it) to talk about current news and our boring lives and to make fun of LaEscapee! If we are ever running late, it's PhilJD's fault.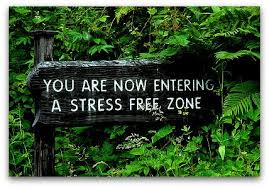 This Day in History
Radio pioneer Guglielmo Marconi is born; 'America' first used on world map; U.S. and Soviet troops meet in World War II; The Hubble Space Telescope is deployed into orbit; Jazz singer Ella Fitzgerald is born.
Breakfast Tunes
Something to Think about over
Coffee

Prozac
The speed of communications is wondrous to behold. It is also true that speed can multiply the distribution of information that we know to be untrue.
Breakfast News
US News
Overdoses, not COVID-19, drive spike in LA homeless deaths
COVID shots still work but researchers hunt new improvements
Emergency declaration for multiple wildfires in New Mexico
Four months after tornado, Kentucky focuses on rebuilding
Bird flu drives free-range hens indoors to protect poultry
Amazon union could face a tough road ahead after victory
County grants approval for Amazon's helix-shaped HQ tower
US Politics
Supreme Court weighs policy for migrants to wait in Mexico
DeSantis tests limits of his combative style in Disney feud
Georgia's Kemp and Perdue clash over elections in debate
Ads from soft-spoken Arkansas Sen. Boozman reflect GOP fury
Warren calls McCarthy a 'liar' and 'traitor' over Jan 6 tape
McCarthy's push to ascend to House speaker relies on Trump
Trump's Oz, Vance endorsements bring cash windfall, backlash
International News
Ukraine official: Zelenskyy meets top-level US delegation
To Europe's relief, France's Macron wins but far-right gains
Ukraine marks Orthodox Easter with prayers for those trapped
Opposition wins Slovenia vote, defeating right-wing populist
Shanghai erects metal barriers in fight against COVID-19
China promotes coal in setback for efforts to cut emissions
Israel closes crossing to Gaza workers after rockets
Sports
Tatum, Brown lead Celtics to 109-103 win, 3-0 lead over Nets
Butler has 36 points as Heat overwhelm Young, Hawks, 110-86
Allen scores 27, Bucks beat Bulls 119-95 to take 3-1 lead
Nuggets beat Warriors 126-121 to avoid series sweep
Lauer strikes out 13, Yelich lifts Brewers over Phillies 1-0
Cole, Rizzo lead Yanks to sweep as fans heckle Guardians
Adell hits grand slam, Angels blow lead, recover to beat O's
Winker's single wins it in 12th, Mariners beat Royals 5-4
Bellinger hits 2 HRs, leading Kershaw, Dodgers over Padres
Megill shines for Mets, beating sloppy Diamondbacks 6-2
Peters shines as Pittsburgh Pirates beat Chicago Cubs 4-3
Piscotty homers, A's blank Rangers 2-0 to avoid sweep
Breakfast Blogs
Marjorie Taylor Greene Was the Most Non-Credible Person I've Seen on a Witness Stand in Decades
Confirmed: John Durham Has Withheld Discovery That DOJ Already Disproved His Claims of Political Malice emptywheel aka Marcy Wheeler, emptywheel
Three Things: Dial M for Michigan Rayne, emptywheel
War for Ukraine Update 60: Orthodox Easter In Ukraine as the War Enters Its Third Month Adam L. Silverman, Balloon Juice
Rick Scott's gift digby aka Heather Digby Parton, Digby's Hullabaloo
Even hypocrisy is bigger in Texas Tom Sullivan, Digby's Hullabaloo
Little Trumps Paul Campos, Lawyers, Guns and Money
Erik Visits an American Grave, Part 1,076 Erik Loomis, Lawyers, Guns and Money
Narratology: Jared the Spy Yastreblyansky, The Rectification of Names
FIGHTING BACK: WHAT A CONCEPT! Steve M., No More Mister Nice Blog