Welcome to The Breakfast Club! We're a disorganized group of rebel lefties who hang out and chat if and when we're not too hungover we've been bailed out we're not too exhausted from last night's (CENSORED) the caffeine kicks in. Join us every weekday morning at 9am (ET) and weekend morning at 10:00am (ET) (or whenever we get around to it) to talk about current news and our boring lives and to make fun of LaEscapee! If we are ever running late, it's PhilJD's fault.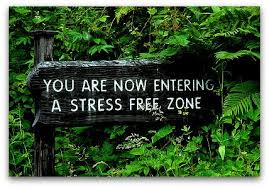 This Day in History
President and Civil War general Ulysses S. Grant born; Explorer Ferdinand Magellan killed; U.S. Marines attack North Africa during the First Barbary War; Ailing baseball star Babe Ruth honored.
Breakfast Tunes
Something to Think about over
Coffee

Prozac
You've got to be one that, wherever you are, like a flower, you've got to blossom where you're planted. You cannot eliminate darkness. You cannot banish it by cursing darkness. The only way to get rid of darkness is light and to be the light yourself.
Breakfast Blogs
Ron DeSantis Says He's Protecting You From the Left's 'Absolute Control.' He Just Wants It For Himself. Charles P. Pierce, Esquire Politics
"Not Us at All:" In His Bid to Pierce Privilege, John Durham Makes Strong Case for Immunizing Rodney Joffe emptywheel aka Marcy Wheeler, emptywheel
War for Ukraine Update 62: The Defense of Ukraine on the 36th Anniversary of the Chornobyl Disaster Adam L. Silverman, Balloon Juice
The inevitable impeachment fest digby aka Heather Digby Parton, Digby's Hullabaloo
It's war Tom Sullivan, Digby's Hullabaloo
As SCOTUS Considers Fate of Trump-Era 'Remain in Mexico' Policy, One Justice Says Texas Would Leave U.S. Immigration Decisions 'in the Hands of Mexico' Elura Nanos, Law & Crime
Biden Issues First Round of Pardons and Commutations in Cases of Former U.S. Secret Service Agent, Dozens of Nonviolent Drug Convictions — What to Know Colin Kalmbaccher, Law & Crime
Sandy Hook and the Big Lie Paul Campos, Lawyers Guns and Money
Erik Visits an American Grave, Part 1,079 Erik Loomis, Lawyers, Guns and Money
MARK PENN IS A PUSH POLLSTER Steve M., No More Mister Nice Blog
Joe Manchin Offers Democrats Once Last Chance To Kick Lucy's Football Stephen Robinson, Wonkette
Brooklyn Library Gonna Give Teens All The Banned Books They Want Robyn Pennacchia, Wonkette
GOP Terrified Trump Might Get Twitter Back Before Midterms, F*ck F*ck F*ck F*ck F*ck! Evan Hurst, Wonkette
Ron DeSantis Presents: ELECTIONS POLICE liz Dye, Wonkette
Well Of Course Republicans Want To Institutionalize Bullying. It's What They Love. Doktor Zoom, Wonkette