Welcome to The Breakfast Club! We're a disorganized group of rebel lefties who hang out and chat if and when we're not too hungover we've been bailed out we're not too exhausted from last night's (CENSORED) the caffeine kicks in. Join us every weekday morning at 9am (ET) and weekend morning at 10:00am (ET) (or whenever we get around to it) to talk about current news and our boring lives and to make fun of LaEscapee! If we are ever running late, it's PhilJD's fault.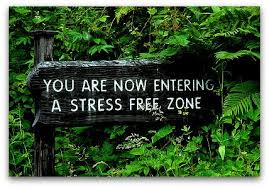 This Day in History
The Chernobyl nuclear accident; John Wilkes Booth, President Lincoln's assassin, killed; Guernica bombed in the Spanish Civil War; Vermont enacts same-sex civil unions; TV star Lucille Ball dies.
Breakfast Tunes
Something to Think about over
Coffee

Prozac
The possession of arbitrary power has always, the world over, tended irresistibly to destroy humane sensibility, magnanimity, and truth.
Breakfast News
US News
CDC: King County at 'medium' community level of COVID
Report urges California panel to deny desalination plant
Coal interests sue to block Pennsylvania's carbon policy
Hearing set for NJ power plant in polluted neighborhood
Wildfires tear across several states, driven by high winds
Elon Musk to buy Twitter for $44B and take it private
Deputies: Florida bride, caterer served marijuana-laced food
Police: Florida woman threatened to bomb hungry son's school
Dumpster find leads to rediscovery of artist Francis Hines
Woman rescued after falling in toilet trying to get phone
US Politics
Bridget Brink named as US ambassador to Ukraine
White House: Without funding US will lose COVID treatments
White House seeks more power to counter use of drones in US
Judge finds Donald Trump in contempt in New York legal fight
Supreme Court tackles case about praying football coach
Ducey signs bills limiting school mask, vaccination rules
McCarthy downplays remarks about Trump in secret recording
Trump endorsement hovers over prime-time GOP Senate debate
International News
Russia hits faraway targets; diplomat warns of risk of WWIII
US promises more Ukraine aid, Biden announces veteran envoy
Russia stripped of hosting figure skating Grand Prix event
Most of Beijing to be tested for COVID amid lockdown worry
N. Korea's Kim vows to bolster nuke capability during parade
Thousands protest plan to raze German village for coal mine
Pastor-led shelters bring schooling options to migrant kids
Sports
Celtics complete 4-game sweep of Nets with 116-112 victory
Doncic scores 33, Mavs rout Jazz 102-77 for 3-2 series lead
Raptors top 76ers 103-88 behind Siakam, force Game 6 at home
Semien, Seager RBI singles for Texas in 6-2 win over Astros
Arenado's error helps Mets stun Cards 5-2 with 5 in 9th
Taylor Ward hits 2 homers, Angels top Guardians 3-0
Harper, Hoskins lead Phillies past error-prone Rockies 8-2
ichette breaks tie with 1st slam, Blue Jays top Red Sox 6-2
González hits 1st MLB HR, Giants beat Brews to wrap up trip
Breakfast Blogs
HIV Isn't Over In West Virginia Charles P. Pierce, Esquire Politics
War for Ukraine Update 61: Ukraine's Defense Enters Its Third Month Adam L. Silverman, Balloon Juice
This Way to the Egress Betty Cracker, Balloon Juice
What about Kush? digby aka Heather Digby Parton, Digby's Hullabaloo
Dear Nancy and Chuck Tim Sullivan, Digby's Hullabaloo
Why We Can't Have Nice Things: UK Regulator Dings Clever Ads As Being Too Good Mike Masnick, Techdirt
Secretive Private Company Shows No One — Not Even The NSA — Is Immune From Always-On Surveillance Tim Cushing, Techdirt
Leaked Marjorie Taylor Greene Texts Cast Doubt Upon Forgetful Testimony at Recent Disqualification Hearing Adam Klasfeld, Law & Crime
SCOTUS Agrees to Take Up Death Row Inmate Rodney Reed's Petition for DNA Testing of Evidence Matt Naham, Law & Crime
IN 2024, WILL THE PRESS DECLARE TRUMP (OR DeSANTIS) THE WINNER EVEN IF HE LOSES? Steve M., No More Mister Nice Blog
GOP Pretty Sure Kevin McCarthy Just Emotionally Thinking Out Loud About Trump Resigning After Jan. 6 Michael Mora, Wonkette
GOP Reps Plotted With White House To Summon Mob To Capitol? Say It Ain't So! Liz Dye, Wonkette
RIP Twitter Or Long Live Twitter Or Something Who Knows Evan Hurst, Wonkette
More Kids Being Killed By Firearms Than Literally Anything Else Now Robyn Pennacchia, Wonkette
Does Texas Really Want To Reelect Gov. Greg Abbott After He Set $4.2 Billion On Fire In Failed Border Stunt? Stephen Robinson, Wonkette