Welcome to The Breakfast Club! We're a disorganized group of rebel lefties who hang out and chat if and when we're not too hungover we've been bailed out we're not too exhausted from last night's (CENSORED) the caffeine kicks in. Join us every weekday morning at 9am (ET) and weekend morning at 10:00am (ET) (or whenever we get around to it) to talk about current news and our boring lives and to make fun of LaEscapee! If we are ever running late, it's PhilJD's fault.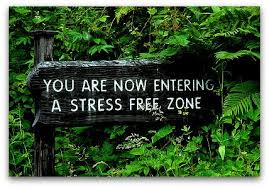 This Day in History
St. Patrick dies; President George W. Bush gives Saddam Hussein 48 hour ultimatum; Franklin D. Roosevelt gets married; Baseball players including Mark McGwire and Sammy Sosa testify to congress about steroid use.
Breakfast Tunes
Something to Think about over
Coffee

Prozac
Be true to your work, your word, and your friend.
Breakfast News
US News
US works to 'seize and freeze' wealth of Russian oligarchs
Study: SUVs, pickups more likely to hit walkers than cars
9 dead in crash involving U. of the Southwest golf teams
Fed begins inflation fight with key rate hike, more to come
Lake Powell hits historic low, raising hydropower concerns
NJ to study environmental impacts of offshore wind projects
Appeals court reverses ruling halting Alaska refuge road
Space telescope's image of star gets photobombed by galaxies
St. Patrick's Day parades turn pandemic blues Irish green
US Politics
Biden's China 'pivot' complicated by Russia's war in Ukraine
Federal appeals court rules Biden administration can use key climate metric
RNC tries to stop 2020 email communications data from going to January 6 committee in latest court effort
Judge orders Justice Department to turn over certain internal documents to Bannon
Biden marks reauthorization of Violence Against Women Act
Clyburn: 2022 elections are 'going to be chaotic' in wake of new state voting laws
Oz vows to renounce Turkish citizenship if elected senator
International News
Russian attacks batter Ukraine as Putin warns of 'traitors'
Berlin train station turns into refugee town for Ukrainians
As Ukraine war rages, diplomats near Iran nuclear agreement
Honduras judge says ex-president can be extradited to US
Irish regulator fines Facebook for privacy law violations
BMW, VW warn of shortages from part suppliers in Ukraine
Intel unveils $88B chipmaking expansion plan for Europe
Powerful quake off north Japan kills 4, more than 90 injured
Endangered rhino born in Czech zoo, named Kyiv
Sports
Curry injures left foot, Celtics rout Warriors 110-88
Antetokounmpo scores 36 points, Bucks hold off Kings 135-126
Booker has 36 points, NBA-leading Suns beat Rockets 129-112
Hedman scores 2, Stamkos 3 assists, Lightning top Kraken 4-1
Breakfast Blogs
Biden Must Channel JFK's Lessons From the Cuban Missile Crisis Charles P. Pierce, Esquire Politics
The Lesson Marina Ovsyannikova Offers to Chuck Todd and Lester Holt emptywheel aka Marcy Wheeler, emptywheel
A Brief Introduction To The History Of Early Humans Ed Walker, emptywheel
War for Ukraine Update 22: Putin Ups the Ante On Committing War Crimes Adam L. Silverman, Balloon Juice
Hard core idiocy digby aka Heather Digby Parton, Digby's Hullabaloo
Who learned propaganda from whom? Tom Sullivan, Digby's Hullabaloo
Appeals Court Tosses Evidence Illegally Obtained By Opportunistic Cops Who Couldn't Take 'Nah' For An Answer Tim Cushing, Techdirt
With Truth Social Having Trouble Attracting Users, Will Trump/Nunes Realize That There's More To Managing A Social Media Site Than Grievances? Mike Masnick, Techdirt
Bill to Make Daylight Saving Time Permanent Is One Step Closer to Becoming Law as Senate Unanimously Passes Sunshine Protection Act Elura Nanos, Law & Crime
Chris Cuomo Goes After Former CNN Colleagues in $125 Million Arbitration Action, Claims Network Tried to 'Tar and Feather Him' Adam Klasfeld, Law & Crime
Feds Charge Five Accused of Spying on Dissidents for China. One Target Was Tiananmen Square Protester Now Running for Congress. Marisa Sarnoff, Law & Crime
Appeals Court Springs Jussie Smollett from Jail Because His Appeal Will Take Longer Than His Sentence Aaron Keller, Law & Crime
Life begins at conception and ends at birth Scott Lemieux, Lawyers, Guns and Money
Ukraine update Paul campos, Lawyers, Guns and Money
Terrorists Roaming Idaho Erik Looomis, Lawyers, Guns and Money
ANDREW CUOMO SHOULD GO AWAY Steve M., No More Mister Nice Blog
Kansas Teacher Sues For Right To Misgender Trans Kids As Jesus Intended Liz Dye, Wonkette
Senate Passes Permanent Daylight Saving Time Bill That Should Make Some Of You Happy, We Guess Stephen Robinson, Wonkette
Oh No, Russia Just Sanctioned Hillary Clinton, Whatever Will She Do Evan Hurst, Wonkette
How Are Republicans F*cking Voters Today? Holy Jesus, Katie! Doktor Zoom, Wonkette