Welcome to The Breakfast Club! We're a disorganized group of rebel lefties who hang out and chat if and when we're not too hungover we've been bailed out we're not too exhausted from last night's (CENSORED) the caffeine kicks in. Join us every weekday morning at 9am (ET) and weekend morning at 10:00am (ET) (or whenever we get around to it) to talk about current news and our boring lives and to make fun of LaEscapee! If we are ever running late, it's PhilJD's fault.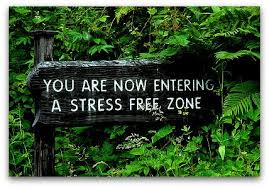 This Day in History
Israeli Prime Minister Ariel Sharon suffers a stroke and lapses into a coma; the inventor of braille is born; Jesse Ventura sworn in as Minnesota's governor, poet T.S. Eliot dies.
Breakfast Tunes
Something to Think about over
Coffee

Prozac
When all is said and done, the real citadel of strength of any community is in the hearts and minds and desires of those who dwell there.
Breakfast News
US News
Live updates: Oregon reports over 9K new cases after holiday
Omicron upends return to US schools and workplaces
FDA expands Pfizer boosters for more teens as omicron surges
1st case of the omicron variant is detected on Navajo Nation
Oregon health, education agencies: In-person classes at risk
Thousands of flights canceled, delayed at start of workweek
Hawaii upholds order requiring Navy to drain fuel tanks
US close to ending buried nuke waste cleanup at Idaho site
Former Theranos CEO Holmes guilty of fraud and conspiracy
Judge orders charges dropped against Epstein jail guards
Investigators narrow search for origin of Colorado wildfire
NASA's new space telescope 'hunky-dory' after problems fixed
Destructive winds flip airplanes, trucks near Anchorage
No beach weather: Florida Panhandle get snow dusting
More beaches reopen after Southern California sewage spill
Heavy snow closes roads in Washington and Oregon
US Politics
Schumer: Senate to vote on filibuster change on voting bill
Trump, Ivanka, Don Jr. subpoenaed in New York AG's probe
Twitter bans Rep. Greene's personal account for COVID claims
AT&T, Verizon delay new 5G service after Buttigieg request
Longtime US Rep. Bobby Rush of Illinois won't seek 16th term
Flush budget, unfinished business await California lawmakers
WA House returns to mostly remote session amid COVID spike
International News
British govt rushing tests to schools so classes can reopen
British PM: Health service under strain, but no new measures
Australia's COVID-19 cases, hospitalizations hit new records
Sports
Baylor, Duke remain 1-2 in AP Top 25 poll with few changes
South Carolina stays No. 1 in women's AP Top 25 despite loss
Davis scores 37 in No. 23 Badgers' win over No. 3 Purdue
No. 9 Arizona beats Washington 95-79 after extended break
Grizzlies beat Nets 118-104, extend win streak to five games
Pistons win 115-106 to snap Bucks' 6-game winning streak
Kyle Kuzma, Bradley Beal lead Wizards over Hornets 124-121
Embiid's triple-double powers 76ers past Rockets 133-113
Breakfast Blogs
It's not over, folks digby aka Heather Digby Parton, Digby's Hullabaloo
Ruh-roh Tom Sullivan, Digby's Hullabaloo
Vladislav Klyushin Traveled Freely in Europe, Until He Didn't Travel in Europe Freely emptywheel aka Marcy Wheeler, emptywheel
Three Things: Bracing for Omicron's Overrun Rayne, emptywheel
Excellent Read: On (Gradually) Evolving From 'Pandemic' to 'Endemic' Anne Laurie, Balloon Juice
Tenth Circuit Denies Qualified Immunity To Social Worker Who Fabricated A Mother's Confession Of Child Abuse Tim Cushing, Techdirt
NY Senator Proposes Ridiculously Unconstitutional Social Media Law That Is The Mirror Opposite Of Equally Unconstitutional Laws In Florida & Texas Mike Masnick, Techdirt
The tragedy of Biden's judicial appointments SCott Lemieux, Lawyers, Guns and Money
The Nuclear Five Say Nuclear War Cannot Be Won Cheryl Rofer, Lawyers, Guns and Money
Protocols of the elders of Philly Paul Campos, Lawyers, Guns and Money
Fanatic Life and Symbolic Death Among the Twitter Bums driftglass, at his blog
Manchin Making Moves Yastreblyansky, The Rectification of Names
THE LEAST LIKELY END-OF-DEMOCRACY SCENARIO, AND THE MOST LIKELY Steve M., No More Mister Nice Blog
New Year, Same Peter Meijer 'Both Sides' Cowardice Michael Mora, Wonkette
Chuck Schumer: Nice Filibuster You Got There. Shame If Something Were To Happen To It. Liz Dye, Wonkette
Kevin McCarthy Furious Democrats Doing So Little To Protect Capitol From Republican Trump Insurgents Evan Hurst, Wonkette
January 6 Opinion Polls Show Republicans Still Pretending To Believe A Lot Of Sh*t Robyn Pennachia, Wonkette
Texas Gov Greg Abbott Suddenly Remembers Joe Biden's President, Begs For Help Against COVID-19 Surge Stephen Robinson, Wonkette
Sheriff Charged With Pulling Gun On Youth Group Girls Can Keep Job, But Not Guns Doktor Zoom, Wonkette