Welcome to The Breakfast Club! We're a disorganized group of rebel lefties who hang out and chat if and when we're not too hungover we've been bailed out we're not too exhausted from last night's (CENSORED) the caffeine kicks in. Join us every weekday morning at 9am (ET) and weekend morning at 10:00am (ET) (or whenever we get around to it) to talk about current news and our boring lives and to make fun of LaEscapee! If we are ever running late, it's PhilJD's fault.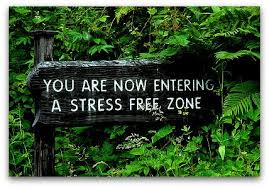 This Day in History
Martin Luther King, Junior born; Richard Nixon suspends U.S. offensive in Vietnam;Queen Elizabeth the First crowned;Work completed on Pentagon;first Super Bowl takes place.
Breakfast Tunes
Something to Think about over
Coffee

Prozac
The user's going to pick dancing pigs over security every time.
Breakfast News
US News
CDC encourages more Americans to consider N95 masks
Biden team regroups after court loss on COVID shots-or-test
Federal testing website launches next week, 4 tests per home
Garbage and recyclables pile up as omicron takes its toll
Shkreli ordered to return $64M, is barred from drug industry
Prosecutors recommend dropping charges against MIT professor
No charges for 151 Arizona votes vetted over fraud claims
FAA sets rules for some Boeing 787 landings near 5G service
Evacuations, order to close windows near chemical plant fire
Study nixes Mars life in meteorite found in Antarctica
South prepares for weekend threat of debilitating snow, ice
Gators fouled by diesel spill get a scrubbing, teeth cleaned
US Politics
Oath Keepers leader jailed on Capitol attack charges
New Texas voting law snags US citizens, mail ballot requests
US names intelligence official to counter election threats
International News
Mask rules get tighter in Europe in winter's COVID-19 wave
White House: Russia prepping pretext for Ukraine invasion
Ukraine hacks add to worries of cyber conflict with Russia
N. Korea fires fresh missiles in response to US sanctions
Sports
No. 2 Stanford hands No. 22 Colorado its first loss, 60-52
Cockburn, Frazier lead No. 25 Illinois over Michigan 68-53
Mavs rout Grizzlies 112-85, ending Memphis' winning streak
Bagley's breakout game leads Kings past Rockets, 126-115
Warriors roll to most lopsided win, beat Bulls 138-96
Booker, Ayton help NBA-leading Suns beat Pacers, 112-94
Djokovic's appeal of canceled visa moves to higher court
Breakfast Blogs
The Ohio Gerrymanderers Just Took Another Shot Below the Waterline Charles P. Pierce, Esquire Politics
One Man's Flourish Is Another Man's Seditious Conspiracy: DOJ's Typo and the Brandon Straka Plea Deal emptywheel aka Marcy Wheeler, emptywheel
The Nightmare of the Radical Roberts Court digby aka Heather Digby Parton, Digby's Hullabaloo
Can we overcome the impossible? Tom Sullivan, Digby's Hullabaloo
Kavanaugh not anti-vaxx or lawless enough for the MAGA Industrial Complex Scott Lemieux, Lawyers, Guns and Money
What does it mean for courts to be "partisan" or "political?" Paul Campos, Lawyers, Guns and Moey
Erik Visits an American Grave, Part 996 Erik Loomis, Lawyers, Guns and Money
Seditious Conspiracy Yastreblyansky, The Rectification of Names
THE LUNATIC FRINGE IS THE REPUBLICAN MAINSTREAM Steve M., No More Mister Nice Blog
How Holy Do You Need To Be To Get A Pig Heart Transplant? Robyn Pennacchia, Wonkette
Eternal Groundhog Day Infrastructure Week But It's Good Now: The One With The Bridges Doktor Zoom , Wonkette
A Good News, Anti-Gerrymandering, Republican-Dick-Kicking, Ohio Supreme Court Opinion? We'll Take Two! Liz Dye, Wonkette
Dr. Oz Challenges Dr. Fauci To Brain Duel Outside Saloon At High Noon, SHUT UP HE'S SERIOUS STOP LAUGHING Evan Hurst, Wonkette