Welcome to The Breakfast Club! We're a disorganized group of rebel lefties who hang out and chat if and when we're not too hungover we've been bailed out we're not too exhausted from last night's (CENSORED) the caffeine kicks in. Join us every weekday morning at 9am (ET) and weekend morning at 10:00am (ET) (or whenever we get around to it) to talk about current news and our boring lives and to make fun of LaEscapee! If we are ever running late, it's PhilJD's fault.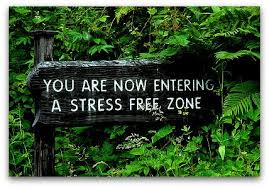 This Day in History
First human heart transplant performed; Industrial accident kills thousands in Bhopal, India; Hundreds of students arrested at the University of California at Berkeley; "A Streetcar Named Desire" opens on Broadway; Snger Ozzy Osbourne is born.
Breakfast Tunes
Something to Think about over
Coffee

Prozac
Courage is found in unlikely places.
Breakfast News
US News
Omicron coronavirus variant found in multiple US states
Pushing COVID-19 boosters, Biden says 'we need to be ready'
New Jersey GOP lawmakers defy vaccine mandate
'The fire that's here': US is still battling delta variant
Navajo Nation reports 142 more COVID-19 cases, 1 more death
Omicron variant detected in unvaccinated Hawaii resident
Unvaccinated Nevada state workers to pay insurance surcharge
TSA requires rail and airports to strengthen cybersecurity
Armed man outside UN arrested after standoff, lockdown
LA authorities announce arrests in smash-and-grab robberies
EPA outlines $7.4B for water infrastructure headed to states
Florida law school creates Ben Crump social justice center
Oregon officials ask public help to find killers of 8 wolves
Biden helps light National Christmas Tree near White House
US Politics
Senate passes stopgap funding bill, avoiding shutdown
Governor, AG sue Defense Department over vaccine requirement
Democrats hope threat to abortion rights will rouse voters
Haley: Diversifying puts GOP in best position to lead
Lawyers allied with Trump ordered to pay $175K in sanctions
California official says women on boards law is toothless
Virginia House recount underway; could affirm GOP majority
US will resume policy for asylum-seekers to wait in Mexico
Durbin: Prisons chief has 'no intention of reforming' system
International News
Variants, boosters turn rich-poor vaccine gap into chasm
Germany locks unvaccinated out of public life; mandate looms
South Korea tightens social distancing to fight virus wave
OPEC, allies stick to modest output boost despite omicron
China, US tussle over Biden's 'Summit for Democracy'
Island turns into open-air lab for tech-savvy volcanologists
In Denmark, a snow storm means people overnight in an IKEA
Sports
No. 2 N.C. State women put away No. 6 Indiana with late run
Reese, Owusu lead No. 8 Maryland women past Miami
Morris scores 25, LSU women knock off No. 14 Cyclones 69-60
Engstler helps No. 10 Louisville women rout No. 12 Michigan
No. 9 Iowa returns from COVID-19 pause, loses at Duke 79-64
No. 1 Georgia looks to become top dog over Alabama in SEC
DeRozan, LaVine help Bulls hang on to beat Knicks 119-115
Grizzlies throttle Thunder by NBA-record 73-point margin
Minus Giannis, Bucks lose to Toronto, ending win streak at 8
Kaprizov scores twice, Wild roll to 5-2 win against Devils
Panthers come back from 3 down again to beat Sabres 7-4
Jones, Blackhawks come back to beat Capitals in shootout
Norris scores late, Senators beat Canes for NHL-low 5th win
Breakfast Blogs
The Immunity to Trumpism Among Massachusetts Republicans Is Dwindling Charles P. Pierce, Esquire Politics
237 Days: Cooperation in Criminal Investigations Takes a Long Time emptywheel aka Marcy Wheeler, emptywheel
It's the stupidity, stupid! Betty Cracker, Balloon Juice
The Conservatives on the Supreme Court Want to Punish Women The Rude Pundit, at his blog
SCOTUS Will Gaslight Us Until the End Dahlia Lithwick, Slate
Back to the future on abortion digby aka Heather Digby Parton, Digby's Hullabaloo
Things that go BOOM! Tom Sullivan, Digby's Hullabaloo
Colorado Appeals Court Says A Drug Dog That Alerts On Now-Legal Weed Can't Create Probable Cause For A Search Tim Cushing, Techdirt
Josh Hawley Thinks We Should Break Up Twitter Because He Doesn't Like The Company's Editorial Choices Mike Masnick, Techdirt
House Republicans Favorably Cite Alexander Hamilton, House Democrats Rely on Brett Kavanaugh During Explosive Oral Arguments Over Mask Mandate and 'Hefty' Fines Colin Kalmbacher, Law & Crime
'Eye-Gouger' Ex-Cop Who Used to Be on Mike Bloomberg's Security Detail Intends to Argue He Beat Up Officer on Jan. 6 in Self-Defense Marisa Sarnoff, Law & Cirme
The terrorists have won Paul Campos, Lawyers, Guns and Money
I wouldn't say *self* fulfilling Scott Lemieux, lawyers, Guns and Money
Erik Visits an American Grave, Part 968 Erik Lomis, Lawyers, Guns and Money
Abortion Science Yastreblyansky, The Rectification of Names
THIS IS HOW YOU PLAY THE LONG GAME Steve M., No More Mister Nice Blog
Don't Tell An Anti-Vaxxer To Go Eat Dirt, Because They WILL Take It Literally! Robyn Pennacchia, Wonkette
Stacey Abrams Gonna Be Georgia's Next Governor. There We Said It. Stephen Robinson, Wonkette
Trump DOJ Lawyer Jeffrey Clark Lands It Like Hindenberg With Jan. 6 Committee Liz Dye, Wonkette
Local Democrats Only Flip 40-ish Seats In Georgia Elections, Probably Excellent News For John McCain Doktor Zoom, Wonkette
PSA For Beltway Media: Susan Collins Is Full Of Sh*t Evan Hurst, Wonkette