Welcome to The Breakfast Club! We're a disorganized group of rebel lefties who hang out and chat if and when we're not too hungover we've been bailed out we're not too exhausted from last night's (CENSORED) the caffeine kicks in. Join us every weekday morning at 9am (ET) and weekend morning at 10:00am (ET) (or whenever we get around to it) to talk about current news and our boring lives and to make fun of LaEscapee! If we are ever running late, it's PhilJD's fault.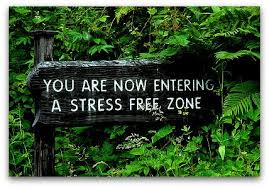 This Day in History
On this date in 1941, Japanese forces attack the home base of the U.S. Pacific Fleet at Pearl Harbor in Hawaii – prompting America under President Franklin D. Roosevelt to enter World War II.
Breakfast Tunes
Something to Think about over
Coffee

Prozac
I think history is continuous. It doesn't begin or end on Pearl Harbor Day or the day Lyndon Johnson withdraws from the presidency or on 9/11. You have to learn from the past but not be imprisoned by it. You need to take counsel of history but never be imprisoned by it.
Breakfast News
US News
Omicron v. delta: Battle of coronavirus mutants is critical
NYC to impose vaccine mandate on private sector employers
1st Texas case of omicron variant reported in Houston area
Police at New Jersey capitol boost COVID rule enforcement
Navy halts use of fuel storage complex above Hawaii aquifer
Treasury wants more oversight of all-cash real estate deals
Storm sweeps Hawaii, brings threat of 'catastrophic' floods
Emmett Till investigation closed by feds; no new charges
Toyota to build $1.3B battery plant near Greensboro, NC
NASA's 10 new astronauts: pilots, doctor, physicist, cyclist
US Politics
Justice Department sues Texas over new redistricting maps
Biden-Putin talks on Ukraine crisis rooted in older dispute
Pence's former top aide cooperating with Jan. 6 panel
Trump media venture eyed by regulators; names Nunes CEO
Alabama Gov. Ivey draws challengers in 2022 GOP primary
Trump gets wish in Georgia, sparks 'a political civil war'
International News
Scientist behind UK vaccine says next pandemic may be worse
Unvaccinated Italians face new restrictions as holidays near
Myanmar's Suu Kyi convicted in further blow to democracy
Fearing misuse, Israel tightens supervision of cyber exports
UN chief names American Stephanie Williams as Libya adviser
Sports
Patriots out-run Bills in14-10 win in blustery conditions
Previously winless Texas Southern stuns No. 20 Florida 69-54
Mark, Sasser lead No. 14 Houston past Alcorn State 77-45
Embiid scores 43, 76ers hold off pesky Hornets 127-124 in OT
Antetokounmpo scores 27 on 27th birthday, Bucks win 112-104
Bane, Brooks lead Grizzlies to fifth straight win
Thunder rally, beat sliding Pistons to end 8-game skid
Norris' shootout goal puts Senators over Devils, 3-2
After firing coach, Flyers drop 9th straight, 7-5 to Avs
Carlson comes up big in Caps' 4-3 shootout win over Ducks
US plans diplomatic boycott of Beijing Winter Olympics
Derby winner Medina Spirit collapses, dies in California
Breakfast Blogs
New Hampshire Is Trying to Protect Itself From 'Subversive Doctrines.' Can You Guess Which Ones? Charles P. Pierce, Esquire Politics
How One CCTV Camera Was Rendered Ineffective Over Two Hours on January 6 emptywheel aka Marcy Wheeler, emptywheel
My Take On The D.C. National Guard Colonel's 6 January Memo To Congress Adam L. Silverman, Balloon Juice
'Partisans for Democracy' Betty Cracker, Balloon Juice
Laura Logan has always been a wingnut digby aka Heather Digby Parton, Digby's Hullabaloo
How Rep. Massie will cash in on dead school kids Spocko, Digby's Hullabaloo
No closet too deep Tom Sullivan, Digby's Hullabaloo
Devin Nunes Retires From Congress To Spend More Time Banning Satirical Cows From Trump's New Social Network Mike Masnick, Techdirt
Biden Admin Sues Texas Over Redistricting Maps that Aim to Cement White 'Anglo' Minority's Political Power for a Decade at the Expense of Black, Asian, and Latino Voters Colin Kalmbacher, Law & Crime
New York Imposes Lifetime Ban on Collecting Antiquities for Philanthropist with 'Rapacious Appetite for Plundered Artifacts' Marisa Sarnoff, Law & Crime
The "Sending the Issue Back to the States" Canard Scott Lemieux, Lawyers, Guns and Money
Stopping the coming steal Paul Campos, Lawyers, Guns and Money
Good News! Yastreblyansky, The Rectification of Names
WILL WE SAVE DEMOCRACY IN 2024? PROBABLY NOT. Steve M., No More Mister Nice Blog
Conservatives Cry 'False Flag' Over Known White Supremacist Group's DC Rally Robyn Pennacchia, Wonkette
GOP Will Outlaw Abortion. The Next Step Is A Mystery, Even To Them! Michael Mora, Wonkette
DC National Guard Commanders Aren't Going To Let Mike Flynn's Brother Pin This Sh*t On Them Liz Dye, Wonkette
Matt Lewis Pretty Sure It's Bill Clinton's Fault Republicans Love Trump So Much Stephen Robinson, Wonkette