Welcome to The Breakfast Club! We're a disorganized group of rebel lefties who hang out and chat if and when we're not too hungover we've been bailed out we're not too exhausted from last night's (CENSORED) the caffeine kicks in. Join us every weekday morning at 9am (ET) and weekend morning at 10:00am (ET) (or whenever we get around to it) to talk about current news and our boring lives and to make fun of LaEscapee! If we are ever running late, it's PhilJD's fault.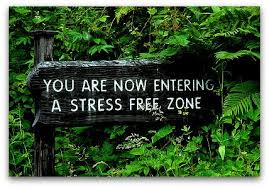 This Day in History
Britain's King Edward steps down; Nazi Germany and Fascist Italy declare war on the United States; UNICEF organization launches; 'Magnum PI' makes television debut.
Breakfast Tunes
Something to Think about over
Coffee

Prozac
Contrary to popular opinion, the hustle is not a new dance step – it is an old business procedure.
Breakfast News
US News
National Guard helping virus-sapped states, hospitals
New York's COVID surge is back — and so is its mask mandate
Companies rethink return-to-office plans amid omicron cases
New Mexico school enrollment flat even though kids in class
Idaho health officials report state's 1st COVID omicron case
Navajo president: Tribe can't afford a large COVID-19 surge
Storms hit Arkansas nursing home, Illinois Amazon warehouse
Navy blames Hawaii water contamination on jet fuel spill
Shortage of snowplow drivers hampers states as storms arrive
2 artists charged with faking Native American heritage
FAA: No more commercial astronaut wings, too many launching
Footprints show some two-legged dinosaurs were agile
NASA's newest X-ray telescope rockets into orbit
Mountain lion kittens found under picnic table in California
'Panther' the cat rescued after days-long utility pole perch
'Bah-boom, bah-boom': Acorn-ucopia of food fattens squirrels
Delaware highway exit sign misspells the state's name
Accidental shooting leads police to home with over 70 cats
Sequoia National Park opens Giant Forest that survived fire
Denver gets first snowfall after breaking 87-year-old record
US Politics
Court won't stop Texas abortion ban, but lets clinics sue
Navy commander fired after refusing to get COVID vaccine
US issues sanctions, visa bans to mark Human Rights Day
New inflation number feeds angst about Democrats' $2T bill
Jan. 6 panel subpoenas 6 who helped plan Trump rallies
Biden will award Medal of Honor to three US soldiers
New Mexico Senate endorses Democrats' redistricting map
Pandemic relief spending bill passes in New Mexico House
International News
Pandemic mystery: Scientists focus on COVID's animal origins
South Korea reports its worst virus surge since pandemic
New UK mask rules start as Johnson under fire over parties
UK opens door to Assange extradition to US on spying charges
Stay French, or not? New Caledonia holds independence vote
Sports
Durant's 31 points power Nets past Young, Hawks 113-105
Durant-led Nets beat Hawks, improve to 8-0 after a loss
McGee scores 21, Suns roll past Celtics 111-90
Hornqvist, Bennett go back-to-back, Panthers top Coyotes 3-1
Flyers end 10-game winless skid, hit jackpot in Vegas 4-3
Avalanche score 7 in 3rd straight, cruise past Red Wings 7-3
Breakfast Blogs
Trump Is Trying to Run Out the Clock, But He's Running Out of Time Charles P. Pierce, Esquire Politics
Liar's Poker: The Complexity of Julian Assange's Extradition emptywheel aka Marcy Wheeler, emptywheel
Trump's army is forming to avenge 2020 digby aka Heather Digby Parton, Digby's Hullabaloo
Nobody in their right mind Tom Sullivan, Digby's HUllabaloo
Texas Says Its Unconstitutional Content Moderation Law Should Still Go Into Effect While We Wait For Appeal; Judge: 'No, That's Not How This Works' Mike Masnick, Techdirt
Surveillance Company CEO Threatens To Sue Reporter For Writing About His Company Tim Cushing, Techdirt
Supreme Court Strictly Limits Abortion Provider Lawsuit Against Texas 'Heartbeat Act,' Cites Narrow 'Jurisdiction of Federal Courts' Aaron Keller, Law & Crime
Sotomayor Fears 'Self-Induced Abortions,' Says Texas 'Heartbeat Act' Reads Like Something From A 'Virulent Defender of the Slaveholding South' Elura Nanos, Law & Crime
Calhounhite Court allows Calhounite statute to remain in force Scott Lemieux, Lawyers, Guns and Money
People who refuse vaccination should be denied hospital admission for COVID-19 Paul Campos, Lawyers, Guns and Money
It's Not Easy To Get Back To The JCPOA Cheryl Rofer, Lawyers, Guns and Money
Starbucks Union Erik Loomis, Lawyers, Guns and Money
Skowronek Season Yastreblyansky, The Rectification of Names
Bah Humbug! Kansas City Landlords About To Find It A Lot Harder To Throw Families Into The Street Robyn Pennacchia, Wonkette
Joe Biden Gives Texas Family Their Seized WALL Land Back, When Clearly It Should Go To Steve Bannon Doktor Zoom, Wonkette
Tucker Carlson Accuses Mitch McConnell Of 'Crushing The Weak Because He Can,' But Like In A Bad Way Liz Dye, Wonkette
Senate's Dumbest Republican Gonna Cure COVID With Listerine, OPEN WIIIIIIIDE Evan Hurst, Wonkette