Welcome to The Breakfast Club! We're a disorganized group of rebel lefties who hang out and chat if and when we're not too hungover we've been bailed out we're not too exhausted from last night's (CENSORED) the caffeine kicks in. Join us every weekday morning at 9am (ET) and weekend morning at 10:00am (ET) (or whenever we get around to it) to talk about current news and our boring lives and to make fun of LaEscapee! If we are ever running late, it's PhilJD's fault.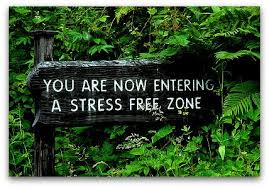 This Day in History
Thomas Edison demonstrates light bulb; The United States winds down the Marshall Plan; Actor Anthony Hopkins, composer Jule Styne and musician Donna Summer are born.
Breakfast Tunes
Something to Think about over
Coffee

Prozac
The limits of the possible can only be defined by going beyond them into the impossible.
Breakfast News
US News
US children hospitalized with COVID in record numbers
Nursing home workers are urged to get boosters as cases soar
CDC warns against cruises, regardless of vaccination status
NC reports record COVID-19 cases, raising hospital concerns
Florida sees spike in COVID cases as hospitalizations rise
New Mexico sees test shortage as coronavirus cases top 2,000
Hawaii's COVID cases surge to record high as omicron spreads
Maryland reports record day of virus cases, hospitalizations
Colorado wildfires burn hundreds of homes, force evacuations
Colorado governor slashes trucker's prison term to 10 years
Navajo council votes to send big checks to tribal members
Judge sides with law enforcement in pipeline protest suit
More snow closes major freeway in Washington state
US unemployment claims drop to 198,000
New York jury holds drugmaker Teva liable in opioid crisis
Police evacuate Northwest Indiana mall following gunfire
Six Flags in Mexico City drops 'affectionate behavior' ban
US Politics
House committee says Trump privilege claim should be tossed
Defense secretary taking more authority for use of DC Guard
States diverge on police reforms after George Floyd killing
Teachers' union sues to withdraw measures from Nevada ballot
International News
Scholz to Germans: Let's all help to defeat COVID in 2022
Israel approves 4th vaccine dose for most vulnerable
Virus delays UN nuclear treaty meeting, possibly til August
Biden, Putin trade frank talk as alarm rises over Ukraine
Myanmar military reverts to strategy of massacres, burnings
Iran launches rocket into space amid Vienna nuclear talks
Russia labels Pussy Riot member, others as 'foreign agents'
Italy welcomes home trafficked antiquities from US museums
Vivaldi opera gets premiere in Ferrara nearly 300 years late
Sports
Hurley, sick with COVID, says virus has taken a mental toll
Purdue outlasts Tennessee 48-45 in OT in Music City Bowl
Breakfast Blogs
Why That Peter Navarro Interview Isn't Enough To Charge Him with Sedition emptywheel aka Marcy Wheeler, emptywheel
https://www.balloon-juice.com/2021/12/30/how-to-fix-the-politics-problem/ Betty Cracker, Balloon Juice
Will Reality Ever Bite? digby aka Heather Digby Parton, Digby's Hullabaloo
No character required Tom Sullivan, Digby's Hullabaloo
DC Metro PD's Powerful Review Panel Keeps Giving Bad Cops Their Jobs Back Tim Cushing, Techdirt
Missouri Governor Still Expects Journalists To Be Prosecuted For Showing How His Admin Leaked Teacher Social Security Numbers Mike Masnick, Techdirt
Where's Ron? Scott Lemieux, Lawyers, Guns and Money
Accused sex criminal Alan Dershowitz presented by BBC as impartial analyst of convicted sex criminal's Ghislaine Maxwell's conviction Paul Campos, Lawyers, Guns and Money
Erik Visits an American Grave, Part 986 Erik Loomis, Lawyers, Guns and Money
Haiku Review of 2021: Smiling With No Teeth The Rude Pundit, at his blog
How to Steal a Horse Race: Get to the Finish First Yastreblyansky, The Rectification of Names
COULD RIGHT-WING JESUS DECIDE THAT VACCINATION IS OKAY IN 2022? Steve M., No More Mister Nice Blog
Does It Matter If The Person Taking Your Reproductive Rights Away Listens To Lizzo? Robyn Penacchia, Wonkette
Arbitrator Agrees Ex-Texas Cop Who Attended January 6 Insurrection Should Never Cop Again Stephen Robinson, Wonkette
Trump Files Another Desperate Motion In Archives Case Liz Dye, Wonkette
Missouri Gov Mike Parson Vows Reporter Who Found Sh*tty Coding In State Website Will PAY. Doktor Zom, Wonkette