Welcome to The Breakfast Club! We're a disorganized group of rebel lefties who hang out and chat if and when we're not too hungover we've been bailed out we're not too exhausted from last night's (CENSORED) the caffeine kicks in. Join us every weekday morning at 9am (ET) and weekend morning at 10:00am (ET) (or whenever we get around to it) to talk about current news and our boring lives and to make fun of LaEscapee! If we are ever running late, it's PhilJD's fault.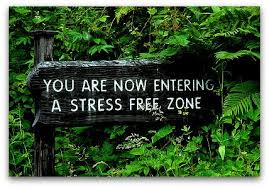 This Day in History
Uprising topples Romania's Nicolae Ceausescu; Richard Reid tries to light explosives in his shoes on Miami flight; French army officer Alfred Dreyfus convicted of treason; Pop star Madonna marries Guy Ritchie.
Breakfast Tunes
Something to Think about over
Coffee

Prozac
Every gift which is given, even though it be small, is in reality great, if it is given with affection.
Breakfast News
US News
Omicron casts a new shadow over economy's pandemic recovery
US population growth at lowest rate in pandemic's 1st year
De Blasio says 'No more shutdowns' as NYC faces virus spike
Parents, schools face another reckoning over COVID-19 cases
Minnesota Gov. Walz, family test positive for COVID-19
California requiring healthcare workers to get booster shots
Delta still dominant COVID strain in WA, but officials worry
New Mexico governor signs spending of federal pandemic aid
New Jersey governor signs aid bill for Atlantic City casinos
Mormon billionaire leaves faith, rebukes LGBTQ rights stance
Secret Service: Nearly $100B stolen in pandemic relief funds
Biden administration moves to expand solar power on US land
Magnitude 5.9 earthquake hits remote part of Alaska
Squirrels force St. Paul park to scale back holiday lights
Stolen goose statute reappears at recycling center
US Politics
Biden pivots to home tests to confront omicron surge
Biden vows he, Manchin will 'get something done' on $2T bill
Rep. Scott Perry denies Jan. 6 panel's request for interview
US Homeland Security agents to test use of body cameras
DOJ says inmates on home confinement can stay out of prison
International News
Live updates: British Columbia orders closures due to COVID
UK to give $1.3 billion in aid to businesses hurt by omicron
France seeks to avoid a lockdown with tougher vaccine rules
Putin blames West for tensions, demands security guarantees
Ex-intel chief confirms Israel's role in Soleimani killing
Dubai ruler must pay ex-wife $700M in divorce settlement
Sports
NFL could become trend-setter for COVID-19 testing policies
AP sources: NHL to withdraw from Olympics after COVID surge
NBA has 'no plans' to pause season, Silver tells ESPN
Capitals-Flyers becomes 50th NHL game postponed this season
Water worries in West force sports teams to get creative
Miami officials say football team is now in virus protocols
Wyoming beats Kent St. 52-38 in Famous Idaho Potato Bowl
Boston, No. 1 South Carolina rally past No. 2 Stanford 65-61
Davidson holds off No. 10 Alabama comeback, wins 79-78
Moore, Daniels lead No. 23 Villanova past No. 18 Xavier
No. 11 Michigan St tops Oakland 90-78 for 5th straight win
Obaseki scores 19 as Texas A&M beats Northwestern St. 80-61
Murray's double-double helps Iowa rout SE Louisiana 93-62
Arkansas bounces back with 81-55 win over Elon
No. 9 Iowa State rolls to 79-48 win over Chicago State
Bacot, Manek help UNC beat Appalachian St. 70-50
Herro, Robinson each score 26, Heat roll past Pacers 125-96
Knicks beat Pistons 105-91 to end monthlong home woes
Cooper Kupp's 2 TD catches carry Rams past Seahawks 20-10
Breakfast Blogs
Wyoming Is the Onshore-Offshore Tax Haven of Oligarch Dreams Charles P. Pierce, Esquire Politics
The Intransitive Corruption of the Oath Keepers emptywheel aka Marcy Wheeler, emptywheeel
Three Things: Omigod Omicron Rayne, emptywheel
Ahead of the curve digby aka Heather Digby Parton, Digby's Hullabaloo
The power of a different force Tom Sullivan, Digby's Hullabaloo
The US Gov't Paid For Moderna To Develop Its Vaccine; But Moderna Wants To Keep The Patent All To Itself Mike Masnick, Techdirt
Omicron and K-12 Scott Lemieux, Lawyers, Guns and Money
America Gone Mad Paul Campos, Lawyers, Guns and Money
Erik Visits an American Grave, Part 978 Erik Loomis, Lawyers, Guns and Money
And Just Like *That*… driftglass, at his blog
Pettiness on Display Yastreblyansky, The Rectification of Names
Joe Manchin's Clean Energy Coal Company Climate Change Grid Sandwich Of LIES Doktor Zoom, Wonkette
Can We Maybe Not Sentence People To More Than A Century In Prison Over A Car Accident? Robyn Pennacchia, Wonkette
December 21 In Labor History: Deporting Emma Goldman Erik Loomis, Wonkette
Jan. 6 Committee Invites Coup- Curious Rep. Scott Perry In For A Little Chat Liz Dye, Wonkette
A Fair And Balanced Look At What Jesse Watters Said About Dr. Fauci Evan Hurst, Wonkette
'Why Get Vaccinated If You Might Still Catch COVID-19?' — Idiots Stephen Robinson, Wonkette