Welcome to The Breakfast Club! We're a disorganized group of rebel lefties who hang out and chat if and when we're not too hungover we've been bailed out we're not too exhausted from last night's (CENSORED) the caffeine kicks in. Join us every weekday morning at 9am (ET) and weekend morning at 10:00am (ET) (or whenever we get around to it) to talk about current news and our boring lives and to make fun of LaEscapee! If we are ever running late, it's PhilJD's fault.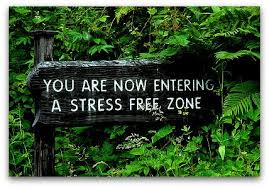 This Day in History
U.S. Supreme Court upholds the relocation and detention of Japanese-Americans during World War Two; U.S. begins 12 days of heavy bombing of North Vietnamese targets; Steven Spielberg is born; Tchaikovsky's 'The Nutcracker' – publicly premieres in Saint Petersburg, Russia.
Breakfast Tunes
Something to Think about over
Coffee

Prozac
Any form of art is a form of power; it has impact, it can affect change – it can not only move us, it makes us move.
Breakfast News
US News
Court allows Biden employer vaccine mandate to take effect
CDC recommends Pfizer, Moderna COVID-19 shots over J&J's
Vaccinated California employees face workplace restrictions
2 dead in Kansas wildfires fueled by windy, dry weather
Hope, challenges amid surge of funds to plug abandoned wells
California governor boosts efforts to combat smash-and-grabs
Teachers try to aid, but transient city students 'just gone'
California jobless rate below 7%; 1st time since March 2020
Since 1980s US chances of a white Christmas melt a bit
Up, up and they pay: $2.6M winning bid for Superman #1 comic
US Politics
Republicans resist saying 3 simple words: 'Joe Biden won'
Toughest sentence yet for any Capitol rioter: over 5 years
What Manchin wanted, rejected and got in Biden's $2T bill
In SC, Biden pledges fight for voting rights, police reform
International News
Egypt announces its first cases of omicron variant
Pakistan to rally Muslim countries to help Afghanistan
Russia envoy: Moscow may up the ante if West ignores demands
Indonesia raises Semeru volcano alert, fearing new eruption
Typhoon leaves 19 dead, many homes roofless in Philippines
Hong Kong election defines dramatic changes by Beijing
Sweden's most endangered Christmas decorations burnt, again
Sports
Three NFL games moved due to COVID-19 outbreaks
Towns, Timberwolves cruise past short-handed Lakers 110-92
Grizzlies come back from 15 down, thump Kings 124-105
Schedule shuffling prompted by COVID hits college basketball
Creighton finishes strong, knocks off No. 9 Villanova 79-59
NHL shuts down 2 more teams for a week amid COVID surge
Carter, Penguins solve Subban in OT, beat Sabres 3-2
Keller scores twice, Coyotes beat Ducks in OT to snap skid
Goggia and Johnson go 1-2 in World Cup downhill for 3rd time
Australia takes Sydney SailGP honors to advance to finals
Japan entry to use hybrid boat in SailGP racing on Saturday
Breakfast Blogs
An Aging Sociopath Longing for the Nuclear Codes Weighed In on American Jews Charles P. Pierce, Esquire Politics
In Their Bid for Special Master, Project Veritas Provided Evidence of Possible Extortion emptywheel aka Marcy Wheeler, emptywheel
All the President's Henchmen digby aka Heather Digby Parton, Digby's Hullabaloo
Whose freedom at whose expense? Tom Sullivan, Digby's Hullabaloo
Germany's New Government Promises To Support End-To-End Encryption And Reject Backdoors Mike Masnick, Techdirt
Gov't Accountability Office Says FBI Should Probably Just Give Up The Use Of Force Reporting It Never Bothered Doing Tim Cushing, Techdirt
Mifepristone and the future of abortion access Scott Lemieux, Lawyers, Guns and Money
Joe Biden's disgraceful cave on family separation Paul Campos, Lawyers, Guns and Money
Well, This Is A Nonstarter Cheryl Rofer, Lawyers, Guns and Money
Erik Visits an American Grave, Part 975 Erik Loomis, Lawyers, Guns and Money
Something is happening and I don't know what it is Yastreblyansky, The Rectification of Names
RICK PERRY HATED DEMOCRACY BEFORE TRUMP DID Steve M., No More Mister Nice Blog
Family Who Made Billions From Opioid Crisis Can Now Be Sued By Families Who Lost Everything Because Of It Robyn Pennacchia, Wonkette
Joe Manchin, Unstoppable Robot Asshole Doktor Zoom, Wonnkette
Fox News Hell Week Ends With Judicial D*ck Kicking Liz Dye, Wonkette
Marjorie Taylor Greene Manages To Make Wonkette Feel Sorry For Jailer Evan Hurst, Wonkette