Welcome to The Breakfast Club! We're a disorganized group of rebel lefties who hang out and chat if and when we're not too hungover we've been bailed out we're not too exhausted from last night's (CENSORED) the caffeine kicks in. Join us every weekday morning at 9am (ET) and weekend morning at 10:00am (ET) (or whenever we get around to it) to talk about current news and our boring lives and to make fun of LaEscapee! If we are ever running late, it's PhilJD's fault.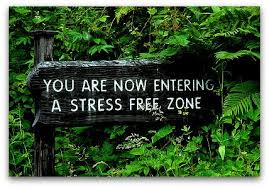 This Day in History
Associated Press Correspondent Terry Anderson is released from captivity; American troops head to Somalia; General George Washington says farewell to his officers in New York; Frank Zappa dies.
Breakfast Tunes
Something to Think about over
Coffee

Prozac
Whenever you do a thing, act as if all the world were watching.
Breakfast News
US News
Contact tracing revs up in some states as omicron reaches US
5 in California contract omicron linked to Wisconsin wedding
Woman is 1st confirmed omicron case in New Jersey, Georgia
Missouri reports 1st presumed case of omicron virus variant
Michigan Senate approves $3.3B water infrastructure bill
Honolulu utility shuts well to prevent fuel contamination
Australian company begins drilling for lithium in Oregon
Parents of Michigan boy charged in Oxford school shooting
Nevada court sides with gunmakers in Las Vegas shooting suit
US jobless rate sinks to 4.2% as many more people find jobs
Governor apologizes for Nevada's role in Indigenous schools
'We just feel it': Racism plagues US military academies
Plumber's find possibly tied to 2014 Texas megachurch theft
Where's the snow? Rockies winter starts with a whimper
Christmas tree buyers face reduced supplies, higher prices
Wily coyote climbs bridge, eludes animal control officers
Vegas ice-skating canine named Benny wins kennel club award
All Rep. Pressley wants for Christmas is her Mariah album
US Politics
Biden, allies increasingly pushing back at GOP's virus barbs
Wisconsin's Democratic governor vetoes GOP abortion bills
Biden signs stopgap funding bill to keep government running
Sanders to Biden: Cut back looming Medicare premium hike
Rich? Want to be a U.S. senator? Welcome to Pennsylvania!
Jan. 6 panel postpones deposition with former DOJ official
Trump faces flurry of investigations beyond Jan. 6 probe
International News
Study suggests past COVID infection may not fend off omicron
Germany: 1 in 100 infected with virus, health minister says
WHO says measures used against delta should work for omicron
Israel confirms 7 cases of omicron, 27 others suspected
SKorea sets daily records for new coronavirus cases, deaths
Omicron-stricken South Africa may be glimpse into the future
Brazil's Bolsonaro investigated for linking vaccine and AIDS
US intelligence finds Russia planning Ukraine offensive
Putin to seek guarantees on Ukraine as invasion fears grow
France signs weapons mega-deal with UAE as Macron tours Gulf
Lebanese minister resigns in bid to ease crisis with Saudis
Portugal's interior minister quits after series of scandals
Struggling Chinese developer warns it could run out of money
Sports
Bueckers leads No. 23 UConn to 74-49 win over Seton Hall
Boston leads No. 1 South Carolina to 65-44 win over Wildcats
No. 5 UCLA at Washington canceled due to COVID-19 issues
Braun leads No. 8 Kansas past St. John's 95-75 at new arena
Mark scores 22, No. 15 Houston routs Bryant 111-44
Bishop leads No. 7 Texas over UT Rio Grande Valley 88-58
Covington sparks Villanova past Holy Cross 21-16 in playoffs
Nets escape Timberwolves 110-105 behind Durant's 30
Cavs extend winning streak to 4 with 116-101 rout of Wizards
Gordon's late shot lifts Rockets over Magic 118-116
Embiid's late jumper caps 76ers' rally past Hawks, 98-96
Lowry leads 3-point barrage in Heat win over Pacers
Strome scores as Rangers beat Sharks 1-0; Shesterkin hurt
Ointment led to Medina Spirit's failed test after Ky Derby
Breakfast Blogs
The Michigan School Shooting Story Is Getting Worse and Worse Charles P. Pierce, Esquire Politics
Ten Things TV Lawyers Can Do Rather than Whinging about Merrick Garland emptywheel aka Marcy Wheeler, emptywheel
The Rittenhouse Acquittal Normalizes Vigilantes Darryl R. Scott, Medium
Overturning Roe is just the beginning digby aka Heather Digby Parton, Digby's Hullabaloo
Weighed and found wanting Tom Sullivan, Digby's Hullabaloo
Federal Court Dismisses Another Negligence Suit Against Online Gun Marketplace Armslist But Says Section 230 Doesn't Protect It Tim Cushing, Techdirt
Protecting Judges Is Important, But They Don't Get To Throw Out The 1st Amendment For Themselves Mike Masnick, Techdirt
Bullshit artistry Scott Lemieux, Lawyers, Guns and Money
Stephen Breyer is doing a terrible job Paul Campos, Lawyers, Guns and Money
Erik Visits an American Grave, Part 969 Erik Loomis, Lawyers, Guns and Money
Conservatives in Disarray: David Brooks vs David Brooks* driftglass, at his blog
Abortion Science II Yastreblyansky, The Rectification of Names
THIS LEVEL OF INTIMIDATION SEEMS TO BE PERFECTLY ACCEPTABLE IN AMERICA NOW Steve M., No More Mister Nice Blog
Texas Cops 'Arrest' Grinch? We Thought He Got Restorative Justiced! Doktor Zoom, Wonkette
Missouri Memory-Holed Its Own Study Showing Mask Mandates Work Robyn Pennacchia, Wonkette
And Then Jeanne Shaheen Kicked Tom Cotton's Ass Evan Hurst, Wonkette