Welcome to The Breakfast Club! We're a disorganized group of rebel lefties who hang out and chat if and when we're not too hungover we've been bailed out we're not too exhausted from last night's (CENSORED) the caffeine kicks in. Join us every weekday morning at 9am (ET) and weekend morning at 10:00am (ET) (or whenever we get around to it) to talk about current news and our boring lives and to make fun of LaEscapee! If we are ever running late, it's PhilJD's fault.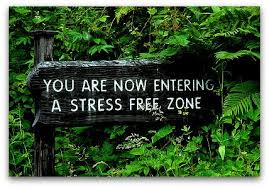 This Day in History
President John F. Kennedy is assassinated and Texas Gov. John Connally is seriously wounded during a motorcade in Dallas. Suspect Lee Harvey Oswald is arrested. Lyndon B. Johnson becomes America's 36th president
Breakfast Tunes
Something to Think about over
Coffee

Prozac
What greater thing is there for two human souls than to feel that they are joined – to strengthen each other – to be at one with each other in silent unspeakable memories.
Breakfast News
US News
GOP embraces natural immunity as substitute for vaccines
Police: 'Some' killed when SUV hits Christmas parade
Kellogg's to restart talks with striking cereal workers
Officials investigate California oil sheen near earlier leak
Expect to pay more for Christmas trees, experts say
US Politics
Cap on drug price hikes for privately insured sparks battle
As Biden's big bill advances, so does Pelosi's big legacy
US climate pledge faces test in Senate with global impact
International News
Austria begins national lockdown to fight surging infections
Tens of thousands protest Belgium's tighter COVID-19 rules
Dutch police arrest more than 30 amid ongoing unrest
US missionaries say 2 of 17 abductees freed in Haiti
Sudan military leaders reinstate deposed prime minister
Venezuela votes in regional election under international eye
Sports
1-vs-2 matchup delays AP women's basketball poll a day
Bueckers, No. 2 UConn hold off No. 23 South Florida 60-53
No. 1 South Carolina routs No. 9 Oregon 80-63, faces UConn
Jump, Belibi score 14 each, No. 7 Stanford beats Gonzaga
No. 3 Maryland sends No. 6 Baylor its first loss of season
Scott-Grayson leads Auburn women's upset of No. 18 Ga. Tech
McCoy leads Cardinals to decisive 23-13 win over Seahawks
Vikings outlast Rodgers, Packers 34-31 on game-ending FG
Taylor runs up the score with 5 TDs; Colts beat Bills 41-15
Chiefs lean on D to stuff Prescott, Cowboys in 19-9 win
Freeman TD lifts Ravens over Bears with Jackson sidelined
Chubb runs for 130, Browns hold off winless Lions 13-10
Bengals snap skid, topple slumping Raiders 32-13
George, Jackson get Clippers past Mavs 97-91
Suns win 12th straight with ease, roll past Nuggets 126-97
LeBron James ejected, Lakers rally to beat Pistons 121-116
DeRozan, LaVine lead Bulls over Knicks, 109-103
AP Top 25: Ohio State jumps to No. 2 past 'Bama, Cincinnati
Florida State rides defense past LMU at Jacksonville Classic
West Virginia tops Clemson for Huggins' 904th career victory
No. 6 Purdue rallies from 11 down to beat No. 5 Nova
Tennessee beats North Carolina 89-72 in Tip-Off tournament
Holmes, Osunniyi help St. Bonaventure beat Marquette 70-54
Rangers stun Sabres with last-second goal to win 5-4
Marner, Woll lead Maple Leafs to 3-0 win over Islanders
Stamkos scores lone shootout goal, Lightning beat Wild 5-4
Lewis Hamilton dominates F1 Qatar GP to cut Max Verstappen's title lead
Breakfast Blogs
Louisiana and West Virginia Republicans Who Voted Against Build Back Better Are Failing Their Constituents Charles P. Pierce, Esquire Politics
On CIPA and Sequestration: Durham's Discovery Deadends emptywheel aka Marcy Wheeler, emptywheel
Oh look digby aka Heather Digby Parton, Digby's hullabaloo
Old-fashioned in a good way Tom Sullivan, Digby's Huallbaloo
Why the Rittenhouse verdict matters Paul Campos, Lawyers, Guns and Money
Is the Kremlin Ready to Move Against Ukraine? Dan Nexon, Lawyers, Guns and Money
Erik Visits an American Grave, Part 957 Erik Loomis, Lawyers, Guns and Money
For the Record: Don't Make a Federal Case of It (or Try If You Want to, But You'll Fail) Yastreblyansky, The Rectification of Names
STOP TALKING ABOUT TRUMP AND 2024 — REPUBLICANS ARE KILLING AMERICAN DEMOCRACY NOW Steve M., No More Mister Nice Blog