Welcome to The Breakfast Club! We're a disorganized group of rebel lefties who hang out and chat if and when we're not too hungover we've been bailed out we're not too exhausted from last night's (CENSORED) the caffeine kicks in. Join us every weekday morning at 9am (ET) and weekend morning at 10:00am (ET) (or whenever we get around to it) to talk about current news and our boring lives and to make fun of LaEscapee! If we are ever running late, it's PhilJD's fault.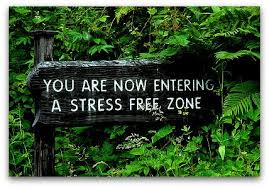 This Day in History
Nazi war crimes trial begins at Nuremberg; Robert F. Kennedy born; Britain's future Queen Elizabeth II marries; Spain's dictator Francisco Franco dies; Mexican Revolution begins; 'Cabaret' hits Broadway.
Breakfast Tunes
Something to Think about over
Coffee

Prozac
Happy Birthday, Mr. President.

Life is a matter of really tough choices.
Breakfast News
US News
US opens COVID boosters to all adults, urges them for 50+
FDA official explains decision on 'simplified' booster shots
State: COVID-19 boosters available to all Nevada adults
Research links COVID-19 in pregnancy with stillbirths
Tennessee governor's aide warned new COVID law was illegal
State lawmaker ill with COVID in El Salvador now in Florida
Jury finds Rittenhouse not guilty in Kenosha shootings
White Missouri officer found guilty of killing a Black man in 2019
Attorney accuses Arbery advocates of `lynching' defendants
Mistrial declared in case of man charged in 18 Texas deaths
California doctor who ran opioid pill mill convicted
FBI looks at land near NJ landfill for Jimmy Hoffa's remains
Scranton teachers reach tentative deal, ending strike
Wildfires torched up to a fifth of all giant sequoia trees
US OKs gold mine exploratory drilling in eastern Idaho
Biden mulls reversing Trump rules on western grouse species
Rare first printing of US Constitution sells for record $43M
Drivers scramble as cash falls from armored truck on freeway
Thanksgiving turkey giveaway honors slain rapper Young Dolph
Biden says pardoned turkeys will get 'boosted,' not 'basted'
US Politics
House OKs $2T social, climate bill in Biden win; Senate next
Native American confirmed as head of National Park Service
Biden to nominate 2 for US Postal board, oust DeJoy allies
Two Democratic senators oppose Powell as Fed chair
Senate confirms Biden's nominee for US Attorney for Arizona
Buttigieg touts new infrastructure bill in Arizona visit
International News
Canada approves Pfizer's COVID-19 vaccine for kids
Facing surge, Austria will mandate COVID-19 shots, lock down
Disease control chief: "All of Germany is one big outbreak"
Scientists mystified, wary, as Africa avoids COVID disaster
Bowing to protests, India's Modi agrees to repeal farm laws
In uncertain times, Chileans vote with ballots and wallets
Canadian province sets gas, travel restrictions after floods
Rioting erupts in Rotterdam over coronavirus restrictions
Afghans seeking humanitarian relief anxious over long delays
Sports
No. 8 Iowa women cancels games because of COVID-19 outbreak
No. 5 NC State women contain Lee, beat Kansas State 90-69
Wendell Moore Jr. heats up as No. 7 Duke beats Lafayette
No. 20 Maryland edges Hofstra 69-67 on late free throws
Shackelford scores 20, No. 14 Alabama tops Oakland 86-59
No. 13 Kentucky pulls away in second half to beat Ohio
Johnson scores 15, No. 21 Auburn rallies to beat USF 58-52
Marquette rallies again, beats West Virginia 82-71
Gardner, Shedrick lead Virginia to 68-52 win over Coppin St.
Ball scores 32 points, Hornets hold off Pacers 121-118
Poole helps Curry-less Warriors beat Pistons 105-102
Breakfast Blogs
It's Been a Big Week for Tying Up Historical Loose Ends Charles P. Pierce, Esquire Politics
In Story Purporting to "Reckon" with Steele's Baseless Insinuations, CNN Spreads Durham's Unsubstantiated Insinuations emptywheel aka Marcy Wheeler, emptywheel
The Rittenhouse Verdict bmaz, emptywheel
A Somewhat Charitable View Of Vaccine Refusers Ed White, emptywheel
The Reality of the Rittenhouse Acquittal Is the Result of Poorly Written/Worded Self Defense & Stand Your Ground Laws Adam L. Silverman, Balloon Juice
Where Do We Go From Here? John Cole, Balloon Juice
Peanut Butter Jelly Time digby aka Heather Digby Parton, Digby's Hullabaloo
Only Democrats care about governing Tom Sullivan, Digby's Hullabaloo
Minneapolis Man Acquitted Of Charges After Mistakenly Shooting At Cops Sues Officers For Violating His Rights Tim Cushing, Techdirt
Biden Administration Intervenes In Donald Trump's Silly Lawsuit Against Twitter To Defend Section 230 Mike Masnick, Techdirt
Appeals Court Refuses to Overturn Ruling Temporarily Blocking New York Times from Publishing Project Veritas's 'Privileged' Info Adam Klasfeld, Law & Crime
Hungary on Lake Superior Scott Lemieux, Lawyers, Guns and Money
Jews for Republican Jesus Paul Campos, Lawyers, Guns and Money
Erik Visits an American Grave, Part 956 Erik Loomis, Lawyers, Guns and Money
Sociological Bent Yastreblyansky, The Rectification of Names
THE PUBLIC WON'T UNDERSTAND HOW DANGEROUS REPUBLICANS ARE IF DEMOCRATS KEEP SAYING THEY'RE NICE Steve M., No More Mister Nice Blog
Mark Meadows Has Coolest Idea For Owning Libs And Also Screwing Kevin McCarthy Over Forever Evan Hurst, Wonkette
Kim Guilfoyle Was Hot To Claim Credit For Jan. 6 Protest. Will Select Committee Give It To Her? Liz Dye, Wonkette
Very Serious Sen. John N. Kennedy Goes Full Red Scare With Biden Nominee Doktor Zoom, Wonkette
Oklahoma Gov Doesn't Execute Julius Jones, Just Because He May Be Actually Innocent Robyn Pennacchia, Wonkette
Dreamed We Saw Joe Hill Last Night Erik Loomis, Wonkette