Welcome to The Breakfast Club! We're a disorganized group of rebel lefties who hang out and chat if and when we're not too hungover we've been bailed out we're not too exhausted from last night's (CENSORED) the caffeine kicks in. Join us every weekday morning at 9am (ET) and weekend morning at 10:00am (ET) (or whenever we get around to it) to talk about current news and our boring lives and to make fun of LaEscapee! If we are ever running late, it's PhilJD's fault.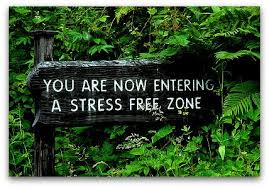 This Day in History
Josef Stalin consolidates power in USSR; World War II's naval Battle of Guadalcanal begins; Women's rights pioneer Elizabeth Cady Stanton, Actress-turned-royalty Grace Kelly and singer Neil Young born.
Breakfast Tunes
Something to Think about over
Coffee

Prozac
It is never too late to be what you might have been.
Breakfast News
US News
COVID-19 hot spots offer sign of what could be ahead for US
Last 3 Florida school districts drop student mask mandates
Navajo Nation: No COVID-related deaths 26th time in 42 days
Texas A&M student hurt at Astroworld dies; death toll at 9
New fast-track docket for migrants faces familiar challenges
With US aid money, schools put bigger focus on mental health
Attorney: Teens in KKK garb shocked Black teen with stun gun
Kellogg's files lawsuit against its striking cereal workers
UAW leader investigated for possible ethical misconduct
Blow-up at Rittenhouse trial over enlarging photos and video
US judge won't reconsider tribes' bid to block Nevada mine
County in Oregon seeking $7 million to tackle illegal pot
Man earns Ph.D., fulfills dream of being physicist — at 89
Well-known grizzly, 4 cubs spotted in Wyoming downtown
US Politics
GOP leaders say little to condemn violent political rhetoric
Court temporarily delays release of Trump's Jan. 6 records
Big Bird backlash: Vax lands even Muppet in political flap
Fired Senate staffer awarded millions in discrimination suit
Blinken headed to Africa to address various crises
International News
Germany mulls new COVID-19 measures as infections spike
German leader Merkel says people have duty to get vaccinated
UN chief says global warming goal on 'life support'
Frustration, defiance in village to be abandoned to the sea
Pakistan hosts US, Russia, China for talks on Afghanistan
Poland's far right demands strong borders in Belarus crisis
Leaders in Paris call for protecting children online
Sports
Defending NCAA champion Stanford routs Morgan State 91-36
Asberry, Smith lead No. 7 Baylor women past Texas-Arlington
Czinano, Clark lead No. 9 Iowa over Samford, 91-54
No. 21 South Florida women rout Alabama State 72-37
No. 17 Georgia Tech women cruise to win over Kennesaw St.
No. 13 Kentucky women rout North Alabama in 2nd half, 98-56
Kitley leads No. 24 Va. Tech women past Geo Washington 75-38
No. 21 Maryland uses strong 2nd half to rally past GW 71-64
VanVleet, Trent hit late 3s as Raptors past 76ers, 115-109
Quick stops 32 shots, Kings beat Sens 2-0 for 7th win a row
Blackwood stops 42 shots, Devils beat Islanders 4-0
Draisaitl has 2 goals and an assist, Oilers beat Bruins 5-3
Sponsors asked to defend support for Beijing Winter Olympics
Breakfast Blogs
They're Saying the Quiet Part Out Loud in the Trial of Ahmaud Arbery's Assailants Down in Georgia Charles P. Pierce, Esquire Politics
Daisy-Chain: The FBI Appears to Have Asked Danchenko Whether Dolan Was a Source for Steele, Not Danchenko emptywheel aka Marcy Wheeler, emptywheel
Little Mitch's Petty Party John Cole, Balloon Juice
Law and Order Vigilantes digby aka Heather Digby Parton, Digby's Hullabaloo
The Graveyard of Democracy batocchio, Digby's Hulabaloo
Bringing the war back home: A Top 10 list Dennis Hartley, Digby's Hullabaloo
Antithetical-Americans Tom Sullivan, Digby's Hullabaloo
Drug Price Negotiation Is A Second-Best Fix. Here's What Will Really Work Daniel Takash, Techdirt
Rupert Murdoch Spreads False Claim Biden FCC Nom Wants To 'Censor Conservatives.' NewsMax & OAN Immediately Prove Him Wrong. Karl Bode, Techdirt
'This Is Not a Political Trial': Judge Asks Kyle Rittenhouse Prosecutor Why He Probed Bias of 'Commentator' Who Flew in to Record 'ANTIFA' in Kenosha Aaron Keller, Law & Crime
'We Don't Want Any More Black Pastors Coming in Here': Lawyer for Man Accused of Murdering Ahmaud Arbery Was Not Happy About Al Sharpton's Attendance of Trial Adam Klasfeld, Wonkette
DC Appellate Court Grants Trump's 'Emergency' Request to Temporarily Block Jan. 6 Document Disclosures the Day Before Committee's Deadline Marisa Sarnoff, Wonkette
Law firms giving money to Trump Paul Campos, Lawyers, Guns and Money
The August 29 Drone Strike In Kabul Cheryl Rofer, Lawyers, Guns and Money
Aaron Rodgers gets brutally dunked on Scott Lemieux, Lawyers, Guns and Money
Two Conservative Podcasts Walk Into a Bar… driftglass, at his blog
What We Can Learn from Germany on Teaching the Hard Past The Rude Pundit, at his blog
CHRISTIEMENTUM — IT WOULD BE LAUGHABLE IF IT WEREN'T DANGEROUS Steve M., No More Mister Nice Blog
Fine Here Is Your Kurt Vonnegut, On The First Armistice Day Since The Latest War Ended Doktor Zoom, Wonkette
What The F*ck Happened At The Kyle Rittenhouse Trial Yesterday Jamie Lynn Crofts, Wonkette
When The Legionnaires Celebrated Armistice Day By Lynching The Lumberjack Wobblies Erik Loomis, Wonkette
Judge Says Texas Can't Make Disabled Kids Choose Between School And COVID, Tosses Texas Mask Ban Liz Dye, Wonkette
Can't Break Up With Joe Biden If Joe Biden Broke Up With You LAST YEAR, LINDSEY Evan Hurst, Wonkette
Rightwing Anti-Vaxxers No Longer Big Fans Of Pharmacists Refusing To Fill Prescriptions Robyn Pennacchia, Wonkette
One Week After Virginia Elections And School Board Members Want To Burn Books Stephen Robinson, Wonkette