Welcome to The Breakfast Club! We're a disorganized group of rebel lefties who hang out and chat if and when we're not too hungover we've been bailed out we're not too exhausted from last night's (CENSORED) the caffeine kicks in. Join us every weekday morning at 9am (ET) and weekend morning at 10:00am (ET) (or whenever we get around to it) to talk about current news and our boring lives and to make fun of LaEscapee! If we are ever running late, it's PhilJD's fault.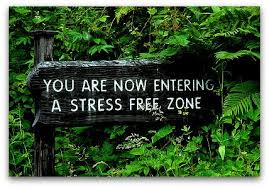 This Day in History
President Abraham Lincoln delivers Gettysburg Address; Egypt's Anwar Sadat becomes first Arab leader to visit Israel; Ford halts Edsel production; Bandleader Tommy Dorsey and actress Jodie Foster born.
Breakfast Tunes
Something to Think about over
Coffee

Prozac
We have to prove to the disinherited majority of the world that ecology and conservation will not work against their interest but will bring an improvement in their lives.
Breakfast News
US News
Virus surge worsens in Midwest as states expand boosters
Mexico sends some minors to US to get coronavirus vaccine
City of Phoenix employees must be fully vaccinated by Jan.18
New plan allows only vaccinated House members in chamber
Florida GOP limits vaccine mandates, flouting White House
LA mayor, recovered from COVID, warns of winter virus surge
Navajo Nation reports 99 more COVID-19 cases, 3 more deaths
'Fundamental justice:' Judge clears 2 in Malcolm X slaying
Defense attorneys rest their cases at Arbery death trial
Oklahoma governor grants clemency, spares Julius Jones' life
MSNBC banned from Rittenhouse trial after bus incident
New laws steer some teachers away from race-related topics
Feds move ahead with plan to block Alaska forest logging
Florist who refused same-sex wedding job settles with couple
UC Davis adds caste to its anti-discrimination policy
Law firm donates HBCU suit fees to schools, nonprofits
US Politics
House moves toward OK of Dems' sweeping social, climate bill
No settlement for separated migrant families amid criticism
Harris pushes back against reports of West Wing tensions
Governors abandon pact to reduce transportation pollution
International News
Germany approves new measures amid warnings of virus spike
COVID-19 deaths in Russia hit record for 2nd straight day
SKorea sees record virus jump as thousands take college exam
Why can't some COVID-19 vaccinated people travel to the US?
Biden praises Canada, Mexico as leaders discuss strains
Migrant camps grow in Mexico amid uncertainty on US policy
Brazil's Amazon deforestation surges to worst in 15 years
Some roads partially reopened in flooded British Columbia
Sports
Biden: US may not send top dignitaries to Beijing Olympics
Wells scores 24, No. 24 Texas A&M women top Stephen F Austin
Virginia Tech wallops St. Francis (PA) in 2nd half, 85-55
Eason propels LSU to 85-46 victory over McNeese
Curry scores 20 of 40 points in 4th, Warriors beat Cavs
Morant has big 3rd quarter, Grizzlies beat Clippers 120-108
Towns, Russell lead Wolves past Spurs 115-90
Rielly leads Leafs past Rangers for 10th win in 11 games
Knight makes 45 saves, Panthers beat Devils 4-1
Breakfast Blogs
I Used to Push Back on the Idea That Becoming a Politician Sours the Soul Charles P. Pierce, Esquire Politics
Aleksej Gubarev Drops Lawsuit after DOJ Confirms Steele Dossier Report Naming Gubarev's Company Came from His Employee emptywheel aka Marcy Wheeler, emptywheel
Three Things: Fire, Fire, Fired Rayne, emptywheel
Worrying About Republican Retaliation Is Pointless. They Retaliate Even When They Have Nothing to Retaliate For Adam L. Silverman, Balloon Juice
John Kennedy Cornpone digby aka Heather Digby Parton, Digby's Hullabaloo
Coo, coo, ca-choo, Barry McGuire Tom Sullivan, Digby's Hullabaloo
The FCC Ponders A Hugely Problematic Tax On WiFi Karl Bode, Techdirt
Judge Blocks New York Times from Publishing Project Veritas's 'Privileged' Information, a Move the Newspaper Calls 'Unconstitutional' and 'Dangerous' Adam Klasfeld, Law & Crime
Kill or be killed Scott Lemieux, Lawyers, Guns and Money
Why do people vaccinated for COVID have such radically lower mortality rates than the unvaccinated, even AFTER you exclude all COVID-related deaths? Paul Campos, Lawyers, Guns and Money
Labor Victories Erik Loomis, Lawyers, Guns and Money
GOP BULLIES AND TRASH TALKERS SEEM LIKE TRUMP SUBSTITUTES TO HIS FANS, BUT NOT TO HIS HATERS Steve M., No More Mister Nice Blog
Medical Workers Aren't Sexy Halloween Costumes, They're Friggin' EXHAUSTED Doktor Zoom, Wonkette
Dammit, No One's Going To Out-Bigot Josh Mandel! Liz Dye, Wonkette
Max Boot Wants Biden To Go Sister Souljah On Randomly Selected Woman, For Democracy Stephen Robinson, Wonkette
Sh*t My Kyle Rittenhouse Judge Says Evan Hurst, Wonkette