Welcome to The Breakfast Club! We're a disorganized group of rebel lefties who hang out and chat if and when we're not too hungover we've been bailed out we're not too exhausted from last night's (CENSORED) the caffeine kicks in. Join us every weekday morning at 9am (ET) and weekend morning at 10:00am (ET) (or whenever we get around to it) to talk about current news and our boring lives and to make fun of LaEscapee! If we are ever running late, it's PhilJD's fault.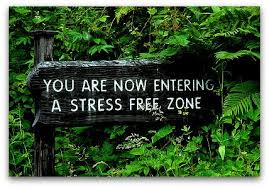 This Day in History
Egypt's President Anwar Sadat assassinated; Yom Kippur War breaks out in Mideast; Top U.S. arms inspector reports on Iraq's WMD; Actress Bette Davis dies; 'The Jazz Singer' heralds talking pictures.
Breakfast Tunes
Something to Think about over
Coffee

Prozac
It is not length of life, but depth of life.
Breakfast News
US News
Vaccines are here. School's open. Some parents still agonize
J&J seeks US clearance for COVID-19 vaccine booster doses
Arizona can't use COVID money for anti-mask grants, feds say
Idaho governor, National Guard boss shun lt. gov. actions
Vaccine mandate for NYC educators survives court challenge
Evidence suggests ship anchor snagged, dragged oil pipeline
Delay after alarm puts California spill response in question
Corps of Engineers considers nature-based flood control
FBI raids offices of New York City police sergeants union
Head of NYPD sergeant union out after FBI raids office, home
NYC public libraries will end late fees in push for equity
Convicted sheriff gives thumbs-up review of jail he ran
Rise in single people, who earn less, worries researchers
Erupting Hawaii volcano's alert level is lowered to 'watch'
Little Rock 9 member celebrates 80th birthday with students
US Politics
Biden: Senate filibuster change on debt a 'real possibility'
Dems edge toward pared-down spending plan to boost support
Black colleges' funding hopes dim amid federal budget battle
New California laws aim to combat fraud in jobless benefits
International News
Taliban meet with UK, Iran delegations amid economic woes
French child kidnap plot shows global sway of QAnon style
French report: 330,000 children victims of church sex abuse
New Zealand central bank raises key interest rate
La Palma island's volcano roars again, spewing thicker lava
Physics Nobel rewards work on climate change, other forces
2,700-year-old toilet found in Jerusalem was a rare luxury
Woman plans to help fellow Rwandan amputees get prosthetics
Sports
Bogaerts, Red Sox dent Cole, beat Yanks in AL wild-card game
A capsule look at the White Sox-Astros playoff series
Lee scores in first game since injury, Islanders beat Flyers
Breakfast Blogs
This Is the Most Active Labor Agitation in Decades, and Workers Finally Have a Chance Charles P. Pierce, Esquire Politics
David Judd Claims He's Not Being Treated as Well as the Teenager Who Got Murdered emptywheel aka Marcy Wheeler, emptywheel
If only… Betty Cracker, Balloon Juice
The real "incentive" digby aka Heather Digby Parton, Digby's Hullabaloo
Ostenibly democratic republic Tom Sullivan, Digby's Hullabaloo
Rethinking Facebook: We Need To Make Sure That 'Good For The World' Is More Important Than 'Good For Facebook' Mike Masnick, Techdirt
California Cities Experimenting With Civilian Responses To Mental Health Crisis Calls Tim Cushing, Techdirt
Racism as an affirmative job credential Scott Lemieux, Lawyers, Guns and Money
Where did all the white Hispanics go? Paul Campos, Lawyers, Guns and Money
Sensible Centrists To The Rescue! Again! driftglass, at his blog
For the Record: Debt Ceiling Yastreblyansky, The Rectification of Names
YOUR RIGHT-WING RELATIVES THINK THE FBI IS A GESTAPO TARGETING A RIGHT-WING COP Steve M., No More Mister Nice Blog
Susan Collins Going To Have Her Own Roe V. Wade Law, The Best Roe V. Wade Law, Everyone Thank Susan Collins! Robyn Pennacchia, Wonkette
Donald Trump Is Just Like You: Not On The Forbes 400. Evan Hurst, Wonkette
The DOJ Wants To Protect School Boards From Terrorist Threats, And Josh Hawley Is PISSED Liz Dye, Wonkettte
USPS Testing Out Postal Banking. Thank The Postal Union! Doktor Zoom, Wonkette
January 6 Insurrectionists Seemed To Know Just The Right Crappy Windows To Break At The Capitol Stephen Robinson, Wonkette