Welcome to The Breakfast Club! We're a disorganized group of rebel lefties who hang out and chat if and when we're not too hungover we've been bailed out we're not too exhausted from last night's (CENSORED) the caffeine kicks in. Join us every weekday morning at 9am (ET) and weekend morning at 10:00am (ET) (or whenever we get around to it) to talk about current news and our boring lives and to make fun of LaEscapee! If we are ever running late, it's PhilJD's fault.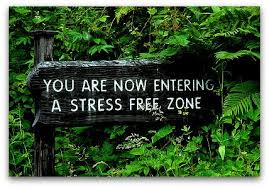 This Day in History
Nazi Blitz on Britain begins in World War II; Mobutu Sese Seko dies; Panama Canal Treaties signed; Rapper Tupac Shakur shot; ESPN debuts; Pro Football Hall of Fame dedicated; Rock star Buddy Holly born.
Breakfast Tunes
Something to Think about over
Coffee

Prozac
The pessimist complains about the wind; the optimist expects it to change; the realist adjusts the sails.
Breakfast News
US News
First responders nationwide resist COVID vaccine mandates
New Orleans: Seniors left in dark, hot facilities after Ida
Biden directs federal aid to NY, NJ after deadly flooding
Lake Tahoe residents relieved homes spared from wildfire
Justice Department will 'protect' abortion seekers in Texas
Virginia is set to remove Richmond's Lee statue on Wednesday
International News
Taliban say they took Panjshir, last holdout Afghan province
Sports
Estrada, Gausman lead Giants past Rockies, 10-5
Polanco goes 4 for 5, homers as Twins beat Indians 5-2
Meadows, Rays rally from 6 runs down, beat Bosox 11-10 in 10
The Latest: Djokovic takes third set vs Brooksby at US Open
Mercury hold off Fever's late rally, win 9th straight, 86-81