Welcome to The Breakfast Club! We're a disorganized group of rebel lefties who hang out and chat if and when we're not too hungover we've been bailed out we're not too exhausted from last night's (CENSORED) the caffeine kicks in. Join us every weekday morning at 9am (ET) and weekend morning at 10:00am (ET) (or whenever we get around to it) to talk about current news and our boring lives and to make fun of LaEscapee! If we are ever running late, it's PhilJD's fault.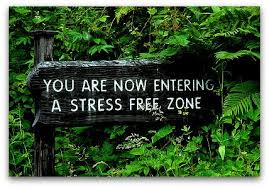 This Day in History
Magellan begins globe-trotting voyage; Nazi hunter Simon Wiesenthal dies; Actress Sophia Loren born; Billie Jean King beats Bobby Riggs in 'Battle of the Sexes'; Singer Jim Croce dies in plane crash.
Breakfast Tunes
Something to Think about over
Coffee

Prozac
Some minds remain open long enough for the truth not only to enter but to pass on through by way of a ready exit without pausing anywhere along the route.
Breakfast News
US News
The Latest: Health official: Booster use may be expanded
Hundreds protest Oregon vaccine, mask mandates in Salem
US launches mass expulsion of Haitian migrants from Texas
Drought tests centuries-old water traditions in New Mexico
'Un(re)solved' exhibit focuses on civil rights-era killings
Military training jet crashes in Texas, injuring both pilots
Probe of Southern Baptist sex abuse response moves forward
California firefighters scramble to protect sequoia groves
US Politics
Senate parliamentarian deals blow to Dems' immigration push
Democrats push to retool health care programs for millions
Biden pitching partnership after tough stretch with allies
International News
Festival season returns to Nepal amid declining COVID cases
Same goal, different paths: US, EU seek max vaccine rates
As leaders reconvene at UN, climate and COVID top the list
Taliban-run Kabul municipality to female workers: Stay home
France's Macron to talk to Biden amid crisis over submarines
UK's Johnson to urge climate action over 4-day trip to US
Boxer-senator Manny Pacquiao to run for Philippine president
Favela centennial shows Brazil communities' endurance
Volcano erupts on Atlantic island; lava destroys some homes
Sports
Cole strumbles against Indians as Yanks drop 1 1/2 games out
McNeil's homer lifts Mets; Phillies slip in playoff race
Rosario hits for cycle, leads Fried, Braves over Giants 3-0
Ohtani strkes out 10, A's beat Angels 3-2, stay in WC race
King Henry leads Titans' late rally to stun Seahawks 33-30
Brady has 276 yards, 5 TDs; Buccaneers rout Falcons 48-25
Zuerlein makes 56-yarder on last play, Cowboys beat Chargers
Cards win 34-33 thriller after Vikings miss last-second FG
Lamar Jackson finally leads Ravens over Chiefs 36-35
Fields takes over for injured Dalton, Bears beat Bengals
Breakfast Blogs
Nebraska Is Getting Into Some Gerrymandering Shenanigans With National Implications Charles P. Pierce, Esquire Politics
TL;DNR = Too Late; Do Not Resuscitate Rayne, emptywheel
The libruls made me do it digby aka Heather Digby Parton, Digby's Hullabaloo
Beware Dangerous Complacency tristero, Digby's Hullabaloo
Electoral McCarthyism Tom Sullivan, Digby's Hullabaloo
Newsflash: The COVID pandemic has been the worst public health catastrophe in American history, and it's not close Paul Campos, Lawyers, Guns and Money
Modeling The Pandemic: How Many Will Die? Cheryl Rofer, Lawyers, Guns and Money
The Tucker and the Hare Scott Lemieux, Lawyers, Guns and Money
Missing the Real Story: Like Many Others, Milley Said Trump Is Nuts The Rude Pundit, at his blog
THE RIGHT DOESN'T HAVE POLICIES, BUT IT DOES HAVE A LOT OF CATCHPHRASES Steve M., No More Mister Nice Blog