Welcome to The Breakfast Club! We're a disorganized group of rebel lefties who hang out and chat if and when we're not too hungover we've been bailed out we're not too exhausted from last night's (CENSORED) the caffeine kicks in. Join us every weekday morning at 9am (ET) and weekend morning at 10:00am (ET) (or whenever we get around to it) to talk about current news and our boring lives and to make fun of LaEscapee! If we are ever running late, it's PhilJD's fault.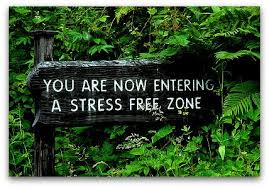 This Day in History
Inmates seize control of Attica prison in upstate New York; Mao Zedong, Communist China's founding leader, dies; Elvis Presley first appears on TV's Ed Sullivan Show; Soul singer Otis Redding born.
Breakfast Tunes
Something to Think about over
Coffee

Prozac
The two most powerful warriors are patience and time.
Breakfast News
US News
The Latest: Hawaii begins vaccination verification phone app
COVID-19 surge in the US: The summer of hope ends in gloom
Idaho patients in hospital halls amid COVID rationed care
Judge: Florida can't enforce ban on school mask mandates
Waikiki resort mandates vaccination for workers, guests
Judge halts protests near schools in Vancouver, Washington
Hawaii creates optional digital vaccination record program
<Tropical Storm Mindy makes landfall on Florida Panhandle.
Hot, dry air, possible lightning raise California fire worry
Ida deaths rise by 11 in New Orleans; Louisiana toll now 26
Gen. Lee statue comes down in former Confederate capital
Biden asked to declare disaster in Pennsylvania due to storm
Omaha zoo sends warning after rhino escapes enclosure
Florida man fed up with potholes plants banana tree in road
US Politics
a href="https://apnews.com/article/joe-biden-health-texas-us-supreme-court-laws-dafed312ccd8bec12b87dc6a8c13bba9″ rel="noopener" target="_blank">Fighting Texas abortion law could be tough for federal gov't
Top Dems leave door open to trimming Biden's $3.5T price tag
Plan would use virus funds, bond issue to build new prisons
Police planning to reinstall Capitol fence ahead of rally
Biden ousts 18 Trump military academy board appointees
Supreme Court hanging up phone, back to in-person arguments
California recall brings Harris home to support Gov. Newsom
International News
WHO chief urges halt to booster shots for rest of the year
Report: Taliban has banned women's sports in Afghanistan
Trudeau criticized at debate for calling Canadian election
Seoul's military says N Korea likely staged military parade
Duterte's party picks him as VP candidate in Philippines
China chases 'rejuvenation' with control of tycoons, society
Afghanistan's last Jew leaves after Taliban takeover
Sports
De La Cruz lifts Marlins over Mets 2-1 in 10 innings
Heyward's walk-off HR in 10th gives Cubs 4-1 win over Reds
Molina homers, Wainwright wins as Cards beat Dodgers 5-4
Renfroe HRs in 8th, throws out runner in 9th for Red Sox
Wade Jr, Longoria help Giants rally past Rockies 7-4
Orioles score 9 runs in eighth inning, rally past Royals 9-8
The Latest: Berrettini takes 1st set vs Djokovic at US Open
Canada beats El Salvador 3-0 in World Cup qualifying
Breakfast Blogs
It's Time for Merrick Garland to Put the 'Federal' in 'Federalism' the Way Dwight Eisenhower Did in 1957 Charles P. Pierce, Esquire Politics
DOJ Gets Closer to Arguing Terrorizing Congress Amounts to Obstruction emptywheel aka Marcy Wheeler, emptywheel
The Forever War on Women digby aka Heather Digby Parton, Digby's Hullabalaoo
Welcome to the mainstream, progressives tom Sullivan, Digby's Hullabaloo
Computer Repair Shop Owner Has To Pay Twitter's Legal Fees Over Bogus SLAPP Suit Regarding Hunter Biden's LaptopMike Masnick, Techdirt
FTC Decides Maybe It's Time To Start Asking Why McDonalds Ice Cream Machines Are Broken All The Damn Time Tim Cushing, Techdirt
Biden Announces Seventh Batch of Nominees for Lifetime Federal Judgeships — Here's What We Know Colin Kalmbacher, Law & Crime
New Texas Voting Law Weaponizes 'Debunked Accusations of Widespread Voter Fraud,' Lawsuit Says Jerry Lambe, Law & Crime
Climate Careers Erik Loomis, Lawyers, Guns and Money