Welcome to The Breakfast Club! We're a disorganized group of rebel lefties who hang out and chat if and when we're not too hungover we've been bailed out we're not too exhausted from last night's (CENSORED) the caffeine kicks in. Join us every weekday morning at 9am (ET) and weekend morning at 10:00am (ET) (or whenever we get around to it) to talk about current news and our boring lives and to make fun of LaEscapee! If we are ever running late, it's PhilJD's fault.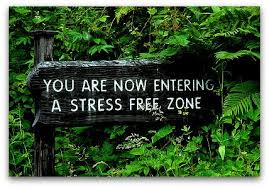 This Day in History
Ariel Sharon visits Jerusalem's Temple Mount; The American Revolution's last battle begins; William the Conqueror invades England; First round-the-world flight ends; Jazz great Miles Davis dies
Breakfast Tunes
Something to Think about over
Coffee

Prozac
Here's what the right-wing has in, there's no shortage of the natural resources of ignorance, apathy, hate, fear. As long as those things are in the collective conscious and unconscious, the Republicans will have some votes.
Breakfast News
US News
Federal judges: NYC can impose vaccine mandate on teachers
Judge blocks Arizona laws banning school, city mask mandates
Hospitals fear staffing shortages as vaccine deadlines loom
Biden, McConnell get COVID-19 boosters, encourage vaccines
As California's eviction ban ends, some protections remain
Beshear outlines Kentucky's COVID-19 booster shot guidelines
Navajo Nation reports 20 more COVID-19 cases, but no deaths
Court says it will wait to rule on Georgia abortion law
Lower death rates for Black moms is goal of California bill
NYC to hire forecaster, beef up warnings after Ida flooding
Gas blowout near Los Angeles leads to up to $1.8B settlement
2 top Fed officials retire in wake of trading disclosures
US aims to relax testing of contaminants at nuke weapon lab
Goats get loose in Atlanta's tony Buckhead neighborhood
US Politics
GOP blocks bill to keep government going; new try ahead
Biden rule to shield 'Dreamers' seeks to bypass Congress
Alabama trying to use COVID relief funds for new prisons
Foes of tax cuts, voting law changes ready petition filings
Prison construction, sentencing bill before lawmakers
California to mail every voter a ballot in future elections
International News
Taliban, ex-Afghan government dispute ends with no UN speech
North Korea fires suspected ballistic missile into sea
UK readies soldiers to help ease gas shortages at pumps
Strong quake hits Greek island of Crete; 1 dead, 20 injured
N. Korea accuses US of hostility, continues weapons tests
Israeli PM denounces Iran, ignores Palestinians in UN speech
Egg thrown at French President Macron during food trade fair
Sports
White Sox hold off Tigers with 8-7 win after benches clear
Indians win last home game ahead of transition to Guardians
Blue Jackets blank shorthanded Penguins.
Illinois man wins marathon after 2 leaders take wrong route
Breakfast Blogs
'The Panama Papers of Hate Groups' Sounds Like a Story Charles P. Pierce, Esquire Politics
Zach Rehl's Subpoena for Port-a-John Details from the Non-Existent One Nation Under God emptywheel aka Marcy Wheeler, emptywheel
NYTimes: If It Weren't for Hypocrisy, We'd Have No Ethos At All Anne Laurie, Balloon Juice
We are in a wretched situation digby aka Heather Digby Parton, Digby's Hullabaloo
Diversity, equity and inclusion? Nein, danke. Tom Sullivan, Digby's Hullabaloo
Investigation: Minneapolis Cops Responded To George Floyd's Murder By Refusing To Do Their Jobs While Still Collecting Their Paychecks Tim Cushing, Techdirt
No true MAGA Scott Lemieux, Lawyers, Guns and Money
The sexual preferences of straight white men do not actually provide a good basis for classifying bodies as diseased Paul Campos, Lawyers, Guns and Money
Conservatism: It's Toasted! driftglass, at his blog
A COMMENTATOR SAYS TRUMP IS PLOTTING A COUP BECAUSE HE'S WEAK. WHY SHOULD THAT REASSURE US? Steve M., No More Mister Nice Blog
Marco Rubio Gonna Protect American Business By Drowning It In Crippling 'Anti-Woke' Lawsuits Liz Dye, Wonkette
Gerrymandering Sucks. Democrats Still Need To Do It. Stephen Robinson, Wonkette
Anti-Vaxx Job Boards Here To Help You Decide Where Not To Get Your Teeth Cleaned Robyn Pennacchia, Wonkette