Welcome to The Breakfast Club! We're a disorganized group of rebel lefties who hang out and chat if and when we're not too hungover we've been bailed out we're not too exhausted from last night's (CENSORED) the caffeine kicks in. Join us every weekday morning at 9am (ET) and weekend morning at 10:00am (ET) (or whenever we get around to it) to talk about current news and our boring lives and to make fun of LaEscapee! If we are ever running late, it's PhilJD's fault.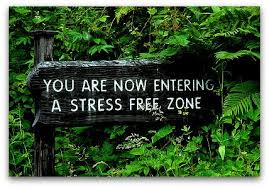 This Day in History
First steps toward building the Berlin Wall during the Cold War; Cuba's Fidel Castro born; Spain's Cortez captures what's now Mexico City; Director Alfred Hitchcock born; Baseball's Mickey Mantle dies.
Breakfast Tunes
Something to Think about over
Coffee

Prozac
Yankee Stadium is a natural venue for another lesson: You won't succeed all the time. Even Ruth, Gehrig, and DiMaggio failed most of time when they stepped to the plate. Finding the right path in life, more often than not, involves some missteps.
Breakfast News
US News
Extra COVID vaccine OK'd for those with weak immune systems
Biden eyes tougher vaccine rules without provoking backlash
States that had a grip on COVID now seeing a crush of cases
Officials: Tidal wave of virus cases hits Alabama hospitals
Public health emergency orders on Navajo Nation for COVID-19
Pandemic spurs boom in virtual offerings for US schools
After some schools push back on masks, Virginia orders them
Idaho governor announces millions for COVID tests in schools
Supreme Court justice won't block college vaccine mandate
Supreme Court blocks part of NY eviction moratorium
Federal lawsuit filed against Las Vegas school mask mandate
203 cases of COVID-19 linked to Chicago's Lollapalooza
San Francisco to require vaccine proof at indoor venues
HHS joins vaccine trend, orders shots for its health workers
Republicans take to mask wars as virus surges in red states
New Mexico taps US pandemic relief to help harvest chile
Census shows US is diversifying, white population shrinking
First water cuts in US West supply to hammer Arizona farmers
Northwest heat wave: Volunteers get water to the vulnerable
More than 9,000 anti-Asian incidents since pandemic began
Flooding, power outages hit Michigan as storms rake Midwest
Boston's famed Skinny House back on market, listed for $1.2M
US Politics
Kentucky Sen. Paul failed to disclose wife's stock trade
Texas law enforcement enlisted to end Democrats' holdout
Colorado secretary of state accuses county clerk's office of assisting QAnon-affiliated leak of voting machine logins
Pennsylvania congressman aided Trump effort to flip Justice Department on Big Lie
Cuomo successor Lt. Gov. Kathy Hochul distances herself in first comments since his resignation
Biden struggles to find a permanent FDA chief as agency nears approval of Covid-19 vaccine
Democratic organizations prepare to defend the Biden agenda during August recess
Schumer and Pelosi blast Republicans for threatening to not raise debt ceiling
John Roberts and the Supreme Court might block anything Democrats do on voting rights
Former US attorney tells investigators he quit because he heard Trump was considering firing him
Texas Senate passes elections bill after 15-hour filibuster from Democratic senator ends
Democratic National Committee and Arizona Democrats plan to mount legal action to stop state voter purge law
International News
The Latest: Australian state reports daily COVID-19 record
Taliban take Kandahar, Herat in major Afghanistan offensive
US sending 3K troops for partial Afghan embassy evacuation
Greek wildfires a major ecological catastrophe, PM says
Food delivery firms under scrutiny as new Spain law kicks in
Russian hypersonic technology expert accused of high treason
Official: Canada sending forces to close Afghan embassy
Sports
Yanks, Chisox go deep into corn; Field of Dreams hosts more
Anderson HR for Chisox, walkoff end in Field of Dreams game
Urías 5 extra-base hits, Piña 6 RBIs, Brewers rout Cubs 17-4
Moreland 2 HRs, Bassitt AL-high 12th W, A's bop Indians 17-0
Winker hits slam, Reds slug 4 more HRs, beat Braves 12-3
Storm rout Sun 79-57 to win inaugural Commissioner's Cup
Stevenson has 2 TDs, Jones solid as Pats beat WFT 22-13
Steelers rally behind Haskins to beat Eagles 24-16
Tre Jones lifts Spurs with go-ahead layup and steal
Breakfast Blogs
The Pestiferous Shenanigans in Arizona Have Made Their Way to America's Dairyland Charles P. Pierce, Esquire Politics
Lev Parnas Finally Gets His Rudy Documents — But Not the Way He Wanted emptywheel aka Marcy Wheeler, emptywheel
The United States Has Started a Non-Combatant Evacuation Operation in Afghanistan Adam L. Silverstein, Balloon Juice
"Everybody I know is pissed off"Digby aka Heather Digby Parton, Digby's Hullabaloo
Who enabled the spread of COVID at Trump's rallies? Spocko, Digby's Hullabaloo
Will progressives have their day? Tom Sullivan, Digby's Hullabaloo
Judge Orders FBI To Return $57,000 Seized From A US Private Vaults' Customer Since It Apparently Can't Justify Keeping It Tim Cushing, Techdirt
Federal Judge Rules Devin Nunes Lawsuit Against Washington Post Can Continue Aaron Keller, Law & Crime
The world's oldest profession remains highly profitable for disruptive social media innovators Paul Campos, Lawyers, Guns and Money
Purposely Naïve Yastreblyansky, The Rectification of Names
WHAT IF DEMOCRATS ARE THE NORMAL AMERICANS? Steve M., No More Mister Nice Blog
Did Joe Biden Poop On Constitution With Eviction Moratorium? Let's Lawsplore! Jamie Lynn Crofts, Wonkette
Chicago Mayor Lori Lightfoot Will Never Kiss Enough Cop Ass To Satisfy Them Stephen Robinson, Wonkette
Judge Dropkicks Attempt To Dismiss Dominion Defamation Suit Against Powell, Giuliani, and Lindell Liz Dye, Wonkette
Arizona Universities Use Superior Reading Skills To Beat Ban On Mask Mandates Doktor Zoom, Wonkette
Kevin McCarthy Selling 'Moron' T-Shirts So Republicans … Don't Lose Each Other In Crowds? Evan Hurst, Wonkette