Welcome to The Breakfast Club! We're a disorganized group of rebel lefties who hang out and chat if and when we're not too hungover we've been bailed out we're not too exhausted from last night's (CENSORED) the caffeine kicks in. Join us every weekday morning at 9am (ET) and weekend morning at 10:00am (ET) (or whenever we get around to it) to talk about current news and our boring lives and to make fun of LaEscapee! If we are ever running late, it's PhilJD's fault.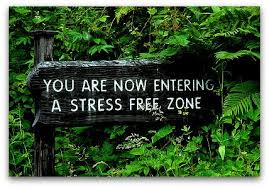 This Day in History
Actress Marilyn Monroe dies; Cornerstone laid for the Statue of Liberty's pedestal; 'American Bandstand' debuts on network TV; Actors Richard Burton and Alec Guinness die.
Breakfast Tunes
Something to Think about over
Coffee

Prozac
We've got a deeply flawed political system with an insane overreaching extremist element, with a Supreme Court that is completely loony.
Breakfast News
US News
The Latest: Florida governor holds to anti-lockdown stance
Nursing home to workers: Get vaccine or lose your job
Birmingham hospitals: Most COVID patients are unvaccinated
Microsoft to require US employees to be fully vaccinated
Phoenix school district says suit over mask mandate is moot
Penn State University requires masking at all campuses
Quarter of active virus cases in Shelby County in kids
Sturgis bike rally revs back bigger, despite virus variant
California spending billions to house homeless in hotels
Facebook shuts out NYU academics' research on political ads
Forecasters: Hurricane season to be busier than 1st thought
Hot, gusty weather could mean explosive fire growth in West
Gulf of Mexico's 'dead zone' larger than average this year
Obama curtails 60th birthday bash after delta variant surge
Fire destroys cabin of New Hampshire man forced out of woods
Sheriff cites 'misinformation' about Lake Tahoe bear killing
Woman bought $1M lottery ticket after flight was canceled
US Politics
US plans to require COVID-19 shots for foreign travelers
Majority of NY Assembly would oust Cuomo if he doesn't quit
Trump-backed Carey, centrist Brown win Ohio US House races
Biden's new evictions moratorium faces legality doubts
California Republicans clash in 1st debate in Newsom recall
International News
Head of UN health agency seeks vaccine booster moratorium
Macao orders closure of entertainment venues, mass testing
Mexico sues US gun manufacturers over arms trafficking toll
Wildfire reaches Turkey power plant, prompts evacuations
Greek fires force beach rescue, approach Olympics birthplace
This year's summer of climate extremes hits wealthier places
Iranians fear new bill will restrict internet even further
British navy group: Hijackers have left vessel off UAE coast
Sports
Olympic Latest: Organizers sorry for country mix-up
Cherry and Norman face off in 400-meter final at Tokyo Games
Track records keep falling in fast Tokyo Games
Another planet: Wellbrock romps to win in swimming marathon
2 swimmers drop out of hot Olympic marathon swimming
Anthony Rizzo homers again, Yankees overpower Orioles 10-3
Olson hits 2-run, walk-off double, A's beat Padres 5-4 in 10
Springer gets 4 hits, Matz wins as Jays beat Indians 8-6
Rodriguez helps Red Sox top Tigers 4-1, snap 5-game skid
Phillies extend winning streak to 4 with 9-5 win over Nats
Pinch-hit HR by Tellez gives Brewers 4-2 win over Pirates
NCAA recommends routine COVID testing only for unvaccinated
Nadal returns to tour with 3-set win over Sock in Washington
NASCAR to require masks in enclosed areas going forward
Breakfast Blogs
This Jeffrey Clark Development Is Both Depressing and Revelatory Charles P. Pierce, Esquire Politics
"Leave the Rest to Me and the R Congressmen:" Trump's Big Lie and the Actual Harm of January 6 Obstruction emptywheel aka Marcy Wheeler, emptywheel
It Can Happen Here Tom Levenson, Balloon Juice
Viktor Orbán has been working with the American right for years digby aka Heather Digby Parton, Digby's Hullabaloo
Just one victory Tom Sullivan, Digby's Hullabaloo
Yes, Actually, The 1st Amendment Does Mean That Twitter Can Kick You Off Its Platform, Wall Street Journal Mike Masnick, Techdirt
Man Sues Multiple Social Media Services, Claims Banning His Accounts Violates The Civil Rights Act Tim Cushing, Techdirt
'One Enormous Conspiracy Theory': Judge Rips and Sanctions Lawyers Who Used 'Bad Faith' Lawsuit to Pin Trump's Election Loss on Everyone from Facebook to Dominion Adam Klasfeld, Law & Crime
Judge Orders Laura Loomer and Her Company to Pay More Than $120,000 in Attorneys' Fees Over Lawsuit Against Muslim Rights Group Jerry Lambe, Law & Crime
Media Organizations Cite Justice Scalia in Bid to 'Unseal' Identities of Jurors Who Convicted Derek Chauvin of Murder Alberto Luperon, Law & Crime
Belated Urgency Scott Lemieux, Lawyers, Guns and Money
Inside the Law School Scam Redux Paul Campos, Lawyers, Guns and Money
No Evil Erik Loomis, Lawyers, Guns and Money
Billy Long and the Overflowing Outhouse Next Door driftglass, at his blog
Joe Did What? Rent Yastreblyansky, The Rectification of Names
Maybe We're Just Sick of Ignorance and This Time We Can Do Something About It The Rude Pundit, at his blog
NEWSFLASH: DESANTIS AND ABBOTT BELONG TO A PARTICULAR POLITICAL PARTY Steve M., No More Mister Nice Blog
Arizona, Tennessee Cancel Culture All The Icky Parts Of US History Stephen Robinson, Wonkette
Trump DOJ Official Jeffrey Clark Wanted Georgia Legislature To Get To Coup-ing, For CONSTITUTION Liz Dye, Wonkette
Offspring Drummer Pretty Fly For An Unvaccinated, Unemployed Guy Evan Hurst, Wonkette
A Servicey Wonkette Guide To Emergency Rental Help Doktor Zoom, Wonkette