Welcome to The Breakfast Club!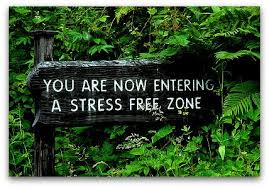 AP's Today in History for August 1st
A shooting rampage takes place at the University of Texas clock tower; Germany declares war on Russia in World War I; Adolf Hitler opens the Berlin Olympics; Author Herman Melville born; MTV debuts.
Something to think about, Breakfast News & Blogs below
THEY DID IT!

✔️NO eviction moratorium
✔️NO minimum wage hike
✔️NO filibuster reform
✔️NO court expansion
✔️NO medicare for all
✔️NO green new deal
✔️NO closing child cages
✔️NO end to oil drilling
✔️NO student debt help
✔️NO pandemic plan
✔️NO consequences for Trump officials pic.twitter.com/e9xEsxdVcD

— Peter Daou (@peterdaou) July 31, 2021
Fed Up With Democrats, Thousands March to Demand Medicare for All
Yves Smith
Yves here. Despite the complete media blackout on the March for Medicare for All, the event looks to have gotten some traction. And struggles for increases in rights are almost always long, drawn-out affairs, so momentum matters.

Nevertheless, it's disappointing to see the bar for broader medical care being set as low as Medicare. It is a complex, significantly privatized program with lots of holes. And Medicare (or more accurately, the Federal government, which has huge buying power between Medicare, Medicaid, and the VA) does squat to bludgeon Big Pharma into accepting lower drug prices. Canada and Australia, among other, are very successful in negotiating cheaper prices. What's our excuse? The drug industry grifting is clearly a feature, not a bug.

…
Something to think about over
coffee

prozac


NFL Warns Unvaccinated Players Will Face Consequences For Domestic Violence Charges

The Onion
NEW YORK—Stressing that Covid-19 outbreaks would be devastating for teams, the National Football League warned Wednesday that unvaccinated players would face consequences for domestic violence charges. "If a game is cancelled due to multiple Covid infections, the NFL will be forced to finally start punishing unvaccinated team members for abusive behavior towards their girlfriend, spouse, or children," said NFL commissioner Roger Goodell, adding that the league would not hesitate to fine, investigate, or even suspend the unvaccinated players in question, even if their charges had been previously swept under the rug by coaches, police, or the league. "While 75% of NFL players are partially vaccinated with one shot, those who refuse will risk their entire team being punished for domestic violence crimes they committed as far back as in college. If you're unvaccinated and end up in a bar fight, or the police get called to your house at 3 a.m. and some nasty cell phone footage gets leaked, we may no longer completely turn a blind eye." Goodell added that should outbreaks persist, players may even have to miss several weeks of domestic violence with their immediate family.
!--more-->