Welcome to The Breakfast Club! We're a disorganized group of rebel lefties who hang out and chat if and when we're not too hungover we've been bailed out we're not too exhausted from last night's (CENSORED) the caffeine kicks in. Join us every weekday morning at 9am (ET) and weekend morning at 10:00am (ET) (or whenever we get around to it) to talk about current news and our boring lives and to make fun of LaEscapee! If we are ever running late, it's PhilJD's fault.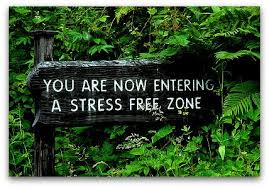 This Day in History
Last U.S. combat troops leave Vietnam; Joseph P. Kennedy, Jr. killed in World War II; N.J. Gov. McGreevey to resign after declaring he's gay; Russian sub Kursk explodes; Director Cecil B. DeMille born.
Breakfast Tunes
Something to Think about over
Coffee

Prozac
Once we realize that imperfect understanding is the human condition there is no shame in being wrong, only in failing to correct our mistakes.
Breakfast News
US News
CDC urges COVID vaccines during pregnancy as delta surges
Overwhelmed by COVID-19: A day inside a Louisiana hospital
Navajo Nation reports 49 new cases as COVID-19 spreads again
Puerto Rico requires vaccinations in food, drink sector
Schools fight back against GOP governors, defy bans on masks
California requires vaccines, tests for teachers and staff
ASU requires masks; GOP lawmakers slam K-12 schools that do
Defiance of Texas ban on mask mandates continues to grow
Huge California fire grows; Montana blaze threatens towns
California justices won't limit governor's emergency powers By DON THOMPSONan hour ago
Severe drought devastates Washington state's wheat crop
Judge orders release of funds in Alaska energy program case
Heat wave hits Northwest, sending people to cooling centers
US Politics
Biden's complicated new task: keeping Democrats together
Hochul: NY gov's office won't be toxic workplace on my watch
Top Dem sees tough pathway for $3.5T social, climate plans
Senate panel interviews former US attorney in Trump probe
YouTube suspends Rand Paul after misleading video on masks
Judge: House entitled to some of Trump's financial records
NC House gives initial approval to budget bill
Warrants served to Texas Democrats, but holdout continues
NAACP: Justice must probe arrest threats against Texas Dems
International News
US keeping distance as Afghan forces face Taliban rout
Belarus denies entry to US ambassador, cuts US Embassy staff
Italy swelters as Spain, Portugal brace for coming heat wave
Polish lawmakers pass bill seen as limiting media freedom
Sports
Field of Dreams: Inspired by 1989 film, MLB makes Iowa debut
Giants have fans at MetLife for first time since end of 2019
Alonso, Mets rally past Nationals 8-7 in suspended game
Yankees beats Royals for 12th straight series win against KC
Díaz has 3 hits, 3 RBIs in Astros' 5-3 win over Rockies
Brinson, Alcantara lead Marlins to 7-0 win over Padres
Breakfast Blogs
The Senate's Burlesque Antics Have Lost Their Charm Chalrles P. Pierce, Esquire Politics
The Rebellion Rorschach: The Many Faces of the January 6 Investigation emptywheel aka Marcy Wheeler, emptywheel
McConnell's game plan digby aka Heahter Digby Parton, Digby's Hullabaloo
Is this a private fight? Tom Sullivan, Digby's Hullablaoo
Brooklyn DA Releases 10,000 Police Misconduct Records To Gothamist, Exposing Cops Prosecutors Don't Want In Their Courtrooms Tim Cushing. Techdirt
Bad Faith Politicians Are Using Social Media Suspension To Boost Their Own Profiles Mike Masnick, Techdirt
v Aaron Keller, Law & Crime
Federal Judge Grants House Democrats Access to Trump's Tax Records from First Two Years in Office Jerry Lambe, Law & Crime
The Politics of Bad Faith Scott Lemieux, Lawyers, Guns and Money
The American right wing's COVID insanity Paul Campos, Lawyers, Guns and Money
Erik Visits an American Grave, Part 897 Erik Loomis, Lawyers, Guns and Money
Don't Worry Andrew Sullivan Fans, You Can't Miss Him Because He's Everywhere Now driftglass, at his blog
New York Note: Excelsior Yastreblyansky, The Rectification of Names
Now Abbott, DeSantis, and Other COVID Accomplice Governors Need to Resign The Rude Pundit, at his blog
WE NEED RAGE, TOO Steve M., No More Mister Nice Blog
Jacobin Writer Demands Barack Obama Cut Out All That Black President Magic Stephen Robinson, Wonkette
Mike Lindell's Cyber Fraud Hootenanny Going Exactly As Well As Anticipated Liz Dye, Wonkette
Texas Judges Sign 'Eff Greg Abbott' Orders, Allow Mask Mandates In Dallas, San Antonio Doktor Zoom, Wonkette