Welcome to The Breakfast Club! We're a disorganized group of rebel lefties who hang out and chat if and when we're not too hungover we've been bailed out we're not too exhausted from last night's (CENSORED) the caffeine kicks in. Join us every weekday morning at 9am (ET) and weekend morning at 10:00am (ET) (or whenever we get around to it) to talk about current news and our boring lives and to make fun of LaEscapee! If we are ever running late, it's PhilJD's fault.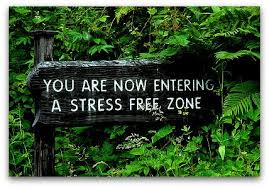 This Day in History
Abraham Lincoln says America cannot remain divided over slavery; Valentina Tereshkova becomes the first woman in space; Deadly Soweto riots erupt in South Africa; Ballet dancer Rudolf Nureyev defects.
Breakfast Tunes
Something to Think about over
Coffee

Prozac
I was no chief and never had been, but because I had been more deeply wronged than others, this honor was conferred upon me, and I resolved to prove worthy of the trust.
Breakfast Blogs
Stopping Critical Race Theory Is Now a Bona Fide Right-Wing Grift Charles P. Pierce, Esquire Politics
The Delayed Trespassing Charges against Savanah McDonald and Nolan Kidd emptywheel aka Marcy Wheeler, emptywheel
Ending American Erasure Rayne, emptywheel
NATO Did Not Agree to Admit Ukraine Yesterday Adam L. Silverman, Balloon Juice
But their emails… digby aka Heather Digby Parton, Digby's Hullabaloo
On spending a non-message Tom Sullivan, Digby's Hullabaloo
Biden, DOJ Say No More Targeting Journalists, But Aren't Doing Anything To Keep It From Happening Again Tim Cushing, Techdirt
Consumer Groups Get Punchy As Biden Team Lags On Staffing FCC, Restoring Net Neutrality Karl Bode, Techdirt
If David Cicilline Gets His Way; It Would Destroy Content Moderation Mike Masnick, Techdirt
A camouflaged dictatorship Paul Campos, Lawyers, Guns and Money
Biden administration fails its first test on the death penalty Scott Lemieux, Lawyers, Guns and Money
Erik Visits an American Grave, Part 862 Erik Loomis, Lawyers, Guns and Money
THE HOMOSEXUAL AGENDA IS KILLING CHILDREN'S TELEVISION!* *(No, it isn't.) Steve M., No More Mister Nice Blog
Charity To Erase $278 Million Of Medical Debt, In Reminder That US Health Coverage F*cked Doktor Zoom, Wonkette
They're Killing People With Cars Again Robyn Pennacchia, Wonkette
Arizona GOP State Senator Idiot Gonna LOCK HER UP Merrick Garland For … Some Reason! Evan Hurst, Wonkette
Trump DOJ Meatballs … Actually Refused To Do Coups! Liz Dye, Wonkette
Nice Time: Judge Ketanji Brown Jackson Confirmed To DC Circuit Court! Stephen Robinson, Wonkette