Welcome to The Breakfast Club! We're a disorganized group of rebel lefties who hang out and chat if and when we're not too hungover we've been bailed out we're not too exhausted from last night's (CENSORED) the caffeine kicks in. Join us every weekday morning at 9am (ET) and weekend morning at 10:00am (ET) (or whenever we get around to it) to talk about current news and our boring lives and to make fun of LaEscapee! If we are ever running late, it's PhilJD's fault.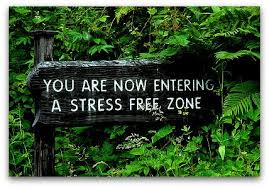 This Day in History
The Beatles release their 'Sgt. Pepper' album; Actress Marilyn Monroe born; CNN hits the airwaves; Mormon leader Brigham Young born; Blind and deaf author and activist Helen Keller dies.
Breakfast Tunes
Something to Think about over
Coffee

Prozac
Learning how to be still, to really be still and let life happen – that stillness becomes a radiance.
Breakfast News
US News
A nation slowly emerging from pandemic honors Memorial Day
Mobile vaccination units hit tiny US towns to boost immunity
Californians hit beaches, travel ahead of virus rules easing
Hundreds gather at historic Tulsa church's prayer wall
California eyes shuttered malls, stores for new housing
More US citizens apprehended for moving drugs over border
Study blames climate change for 37% of global heat deaths
New Mexico fires burn over Memorial Day weekend amid drought
Johnson & Johnson asks high court to void $2B talc verdict
Man banging skateboard at Dallas mall sends shoppers fleeing
Milkweed planted in California to help monarch butterflies
7 apple varieties previously thought lost have been located
US Politics
Biden honors war dead at Arlington, implores nation to heal
Who benefits? US debates fairest way to share spare vaccine
Black women's next targets: governorships and Senate seats
Anchorage to consider homeless shelter location ordinance
After decades-long fight, Nevada lawmakers raise mining tax
Negotiations revive education debates in Nevada statehouse
$41B budget, trickier issues face Legislature on final day
Nevada OKs bill in try for 1st presidential nominating state
'Leave the building': Texas walkout escalates voting battles
International News
The Latest: Australia court upholds ban on pandemic travel
With recent surge, Uruguay battles to contain coronavirus
In post-pandemic Europe, migrants will face digital fortress
Israeli official rolls back army chief comments on AP Gaza
UN watchdog: Access to key Iranian data lacking since Feb 23
In Mexico, cartels are hunting down police at their homes
Budapest unveils memorial to Danube tourist boat victims
18th century graveyard found at former Caribbean plantation
Christie's to sell Isaac Newton's notes for greatest work
Sports
Báez goes deep twice as Stewart, Cubs beat Padres 7-2
Refsnyder, Twins hand Orioles 14th straight loss, 3-2 in 10
Ramírez homers, Indians beat Chisox to split 2nd DH in row
Tucker, Astros down former bench coach Cora, Red Sox 11-2
Embiid leaves with sore knee, 76ers lose to Wizards 122-114
Noelle Quinn ready for challenge of leading Seattle Storm
Cizikas' OT goal lifts Islanders past Bruins 4-3 in Game 2
Price has 29 saves, Canadiens top Maple Leafs 3-1 in Game 7
4-time Slam champ Osaka out of French Open, cites anxiety
Pettit wins NCAA men's title with closing even-par 70
Australian softball team arrives in Japan for Olympic camp
US beats Nicaragua to open 2nd chance at Olympic baseball
Breakfast Blogs
There Are Great Herds of Scapegoats Shielding Donald Trump From Consequences Charles P. Pierce, Esquire Politics.
Latex Gloves Hiding Evidence of Conspiracies: On the Unknown Adequacy of the January 6 Investigation emptywheel aka Marcy Wheeler, emptywheel
No, they weren't all patriots digby aka Heather Digby Parton, Digby's Hullabaloo
"Well, you know." Tom Sullivan, Digby's Hullabaloo
Memorial Day Yastreblyansky, The Rectification of Names
THE NEXT STEAL WON'T LOOK LIKE THE LAST ONE Steve M. No More Mister Nice blog