Welcome to The Breakfast Club!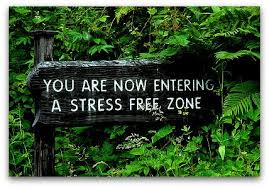 AP's Today in History for May 23rd
Top Nazi official Heinrich Himmler commits suicide; Israel captures fugitive Nazi Adolf Eichmann; Bank robbers Bonnie and Clyde killed; Industrialist John D. Rockefeller dies; Golf legend Sam Snead dies.
Something to think about, Breakfast News & Blogs below

Trump Claims Arizona Audit Uncovered Widespread Math
Andy Borowitz May 18, 2021
PALM BEACH (The Borowitz Report)—Hinting darkly that "there's something going on," Donald J. Trump claimed that the election audit in Arizona had turned up "widespread math."

"There were people counting votes who used math to do it," he said. "This should never have been allowed to happen in our country."

Explaining how math was used to count votes, Trump said, "If you take one number and add another number to it, you get a totally different number. It's unfair and, quite frankly, a disgrace."

Trump blamed Arizona election officials for "allowing math to be used in the first place," but also pointed the finger at his former Education Secretary, Betsy DeVos.

"Betsy promised me she would totally get rid of math in this country," he said. "She didn't get it done."
Something to think about over
coffee

prozac

Congress Reaches Compromise To Investigate Events Of January 9

WASHINGTON—After weeks of tense negotiation between Democratic and Republican leaders, Congress reached a compromise Wednesday to investigate the events of Jan. 9. "The attack on the Capitol was a notorious day in American history that we still have many questions about, which is why we're pleased to announce the formation of the Jan. 9 Commission, a day pretty close to it," said Senate Majority Leader Chuck Schumer, who confirmed that lawmakers had reached a bipartisan agreement to create an independent committee examining lawmakers' rhetoric and exactly what happened on Jan. 9. "We thank Republicans for agreeing on the importance of investigating at least one day in January. There have been reports that the custodial staff waxed the floor that day, and street surveillance footage shows that there was a taco truck with a long line parked around the corner. We might not have gotten everything we wanted with this agreement, but the spirit of bipartisanship is alive and well." At press time, Schumer added that the commission would also be investigating threats made on social media that could be tied to a Capitol bathroom sink that began leaking on Jan. 9.
!--more-->