Welcome to The Breakfast Club! We're a disorganized group of rebel lefties who hang out and chat if and when we're not too hungover we've been bailed out we're not too exhausted from last night's (CENSORED) the caffeine kicks in. Join us every weekday morning at 9am (ET) and weekend morning at 10:00am (ET) (or whenever we get around to it) to talk about current news and our boring lives and to make fun of LaEscapee! If we are ever running late, it's PhilJD's fault.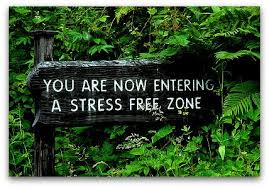 This Day in History
President Lyndon Johnson announces that he isn't running for re-election; Flag first unfurled on top of Eiffel Tower; Terry Schiavo dies; Oklahoma debuts on Broadway.
Breakfast Tunes
Something to Think about over
Coffee

Prozac
Now I say that with cruelty and oppression it is everybody's business to interfere when they see it.
Breakfast News
US News
The Latest: Wyoming governor sticks with ending mask mandate
GOP governors ignore Biden's latest plea on mask mandates
States struggle to get rent relief to tenants amid pandemic
Witnesses: Onlooker anger increased as Floyd stopped moving
Migrant kids crowded into Texas facility as space runs low
'Lighting a fuse': Amazon vote may spark more union pushes
Big tech, Nevada repair shops clash over 'right to repair'
Rental car prices skyrocket as Hawaii sees surge in tourists
'Concrete Cowboy' shows Philadelphia's Black cowboy culture
New Mexico organizers plan for international balloon fiestaNew Mexico organizers plan for international balloon fiesta
World's last Blockbuster more popular after Netflix show
Human parents feel for mama bear trying to corral her cubs
US Politics
Beyond bridges: Biden redefines infrastructure to add people
GOP Rep. Gaetz investigated over sexual relationship
Ethics panel affirms Rep. Gohmert fine over metal detector
Blinken ends Trump rights plan promoting conservative agendaBlinken ends Trump rights plan promoting conservative agenda
Biden rolls out diverse first slate of judicial nominees
Lawyer: FBI enlisted Proud Boys leader to inform on antifa
G. Gordon Liddy, Watergate mastermind, dead at 90
International News
WHO team urges patience after 1st look for origin of virus
Germany to restrict AstraZeneca use in under-60s over clots
Turkey reimposes restrictions after sharp rise in infections
With ship now freed, a probe into Suez Canal blockage begins
Brazil military chiefs quit as Bolsonaro seeks their support
Australia to build guided missiles to boost defense capacity
Myanmar junta deepens violence with new air attacks in east
Japan's famous cherry blossoms bloom early as climate warms
Sports
South Carolina drubs Texas 62-34 to reach Final Four
Quite a show: Zags stay undefeated with 85-66 win over USC
Official collapses, wheeled off court on stretcher
NCAA President to meet with protesting basketball players
Supreme Court case could change the nature of college sports
Montana Senate advances bill banning transgender athletes
NFL team owners approve 17-game regular season, 3 preseason games; 1st time in 43 years that regular season is increased
COLUMN: Bristol avoided the mess most feared for a dirt race
Raised fists, kneeling during anthem OK at US Olympic trials
Breakfast Blogs
It's High Time We Had a Public Defender on the High Court Carles P. Pierce, Esquire Politics
Elections Have Consequences: Secretary of the Interior Haaland Anne Laurie, Balloon Juice
"The libs are making me fascist!" digby aka Heather Digby Parton, Digby's Hullabaloo
Focus. Now. Tom Sullivan, Digby's Hullabaloo
State Appeals Court Says Flying A Drone Over Someone's Property Violates The Fourth Amendment Tim Cushing, Techdirt
Your Bulwark Quote of the Day: "Retcon" driftglass, at his blog
The Supreme Court Appears Poised to Chip Away at Article III Standing Once Again. Justice Sotomayor Stands Alone. Colin Kalmbacher, Law & Crime
Federal Appeals Court Says Government Can Put Americans on Terror Watchlist without Notice or Chance to Rebut Jerry Lambe, Law & Crime
Rep. Matt Gaetz Claims There's an Elaborate Extortion Scheme Against Him After Report on DOJ Sex Trafficking Investigation Aaron Keller, Law & Crime
Behind #FightBack: Untold Tales of Lin Wood, an Unreported Gun Incident and How Kyle Rittenhouse's Mother Sees It All Adam Klasfeld, Law & Crime
The Senator With No Fucks to Give Erik Loomis, Lawyers, Guns and Money
University administrator and faculty pay in the new Gilded Age Paul Campos, Lawyers, Guns and Money
Hanging workers out to dry Scott Lemieux, Lawyers, Guns and Money
Reaganomics With a Human Face, Continued Yastreblyansky, The Rectification of Names
MATT GAETZ, JOEL GREENBERG, AND THE DEMONIZATION GAP Steve M., No More Mister Nice Blog
I Went To Capitol Insurrection And All I Got Was This Lousy T-Shirt And Also Arrested Jamie Lynn Crofts, Wonkette
It's The March Madness Tournament Of Who Can Hurt Trans Kids The Most, And Arkansas's In The Lead! Evan Hurst, Wonkette
GOP Decries Vaccine Passports As Satanic Hitler BadgesGOP Decries Vaccine Passports As Satanic Hitler Badges Liz Dye, Wonkette
Some A-Hole Beat Up An Old Asian Woman In Midtown NYC. Can We Admit There's A Problem Now? Stephen Robinson, Wonkette
CDC Director: Shark's Still Out There, Could We Not Open Beaches Just Yet? Doktor Zoom, Wonkette