Welcome to The Breakfast Club! We're a disorganized group of rebel lefties who hang out and chat if and when we're not too hungover we've been bailed out we're not too exhausted from last night's (CENSORED) the caffeine kicks in. Join us every weekday morning at 9am (ET) and weekend morning at 10:00am (ET) (or whenever we get around to it) to talk about current news and our boring lives and to make fun of LaEscapee! If we are ever running late, it's PhilJD's fault.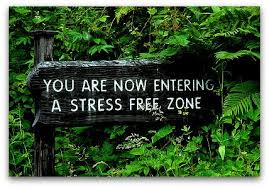 This Day in History
World War II's Battle of Stalingrad ends; Idi Amin seizes power in Uganda; author James Joyce born; dancer-actor-coreographer Gene Kelly dies; punk rocker Sid Vicious dies.
Breakfast Tunes
Something to Think about over
Coffee

Prozac
You don't make progress by standing on the sidelines, whimpering and complaining. You make progress by implementing ideas.
Breakfast News
US News
The Latest: Massachusetts pandemic case total passes 500,000
Pandemic's deadliest month in US ends with signs of progress
Report: Many US nursing home staff decline first COVID shots
As virus cuts class time, teachers have to leave out lessons
Fence at Capitol blocks DC government from enacting new laws
GameStop saga makes Wall Street an issue for Biden team
Rochester officers who pepper-sprayed 9-year-old suspended
'A long two days': Major storm pummels Northeast with snow
Crews work to repair washed-out scenic highway near Big Sur
US billionaire buys SpaceX flight to orbit with 3 others
Sea shanties are having a moment amid isolation of pandemic
US Politics
Biden meets Republicans on virus aid, but no quick deal
Hundreds deported under Biden, including witness to massacre
Harris speaks with Trudeau in first foreign leader call
International News
South Africa welcomes first delivery of COVID-19 vaccines
Myanmar's military takes power in coup, detains Suu Kyi
Berlin man caught directing flight traffic with radio
Sports
NBA calls off Detroit-Denver game because of virus issues
No. 4 NC State women top Louisville for 2nd win over No. 1
Gonzaga, Baylor top AP Top 25, Sooners climb, Drake in
Breakfast Blogs
The Republican Pushback Against Deb Haaland's Nomination Is Truthless and Stale Charles P. Pierce, Esquire Poltics
The Role of Trump's Incitement in Providing Violent Foot Soldiers [Updated] emptywheel aka Marcy Wheeler, emptywheel
In Case Anyone Was Wondering Why The Republicans Are Still Controlling the Senate Adam L. Silverman, Wonkette
It isn't unprecedented digby aka Heather Digby Parton, Digby's Hullbaloo
A parallel, new Dark Age Tom Sullivan, Digby's Hullabaloo
No, Getting Rid Of Anonymity Will Not Fix Social Media; It Will Cause More Problems Mike Masnick, Techdirt
Why Guantánamo Detainees Should Have Access to COVID Vaccines: Law of Armed Conflict and Good Policy Ryan Goodman, Oona Hathaway and Steve Vladeck, Just Security
Biden's UN Nominee Thomas-Greenfield Awaits Vote After Questioning on China, Iran, Israel and More Tess Graham, Just Security
Top Michigan Officials File Complaints Seeking Disbarment of Sidney Powell and Her 'Kraken' Team Adam Klasfeld, Law & Crime
ACLU, Sierra Club and Immigration Advocates Push for Biden Administration to Be Bold and 'Tear Down' Trump's Wall Colin Kalmbacher, Law & Crime
The Justice Department is Prosecuting an American for Election Interference—in 2016 Quinta Jurecic, Lawfare
The 6 ft 15 minute rule is bullshit Scott Lemieux, Lawyers, Guns and Money
Erik Visits an American Grave, Part 776 Erik Loomis, Lawyers, Guns and Money
It's Not Trumpism, It's Republicanism: Part 12,091– The Gersoning driftglass, at his blog
HOW REPUBLICANS THINK AND HOW DEMOCRATS THINK Steve M., No More Mister Nice Blog
Never Gonna Get Tired Of Judges Telling Trump Org. To HAND IT OVER, A-HOLES Liz Dye, Wonkette
Georgia Republicans Think They Can Stop The Unstoppable Stacey Abrams, Bless Their Hearts Stephen Robinson, Wonkette
GOP West Virginia Gov Defies Joe Manchin, Calls For BIG HUGE Covid Relief Robyn Pennacchia, Wonkette