Welcome to The Breakfast Club! We're a disorganized group of rebel lefties who hang out and chat if and when we're not too hungover we've been bailed out we're not too exhausted from last night's (CENSORED) the caffeine kicks in. Join us every weekday morning at 9am (ET) and weekend morning at 10:00am (ET) (or whenever we get around to it) to talk about current news and our boring lives and to make fun of LaEscapee! If we are ever running late, it's PhilJD's fault.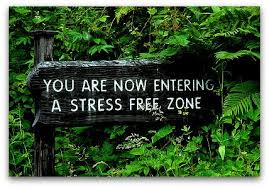 This Day in History
Bruno Richard Hauptmann convicted in the Lindbergh baby kidnap-murder; The World War II bombing of Dresden begins; Konstantin Chernenko becomes Soviet leader; Peter Gabriel born; Waylon Jennings dies.
Breakfast Tunes
Something to Think about over
Coffee

Prozac
When white supremacy becomes institutional, it begins to harm the very people who are not simply outside of it because of their race, it begins to harm the folk who look like the folk who want to be in charge. Martin Luther King, Jr., understood this, Malcolm X understood this, James Baldwin really understood this.
Breakfast News
US News
CDC: Strong evidence in-person schooling can be done safely
Pentagon approves 20 more COVID-19 vaccination teams
Cuomo administration 'froze' over nursing home data requests
Police emphasize clampdown on crowds as Mardi Gras nears
Airlines push White House to reject testing for US flights
Amazon sues NY attorney general to stop virus probe
Census: No redistricting data until end of September
Interior postpones March oil leases onshore and offshore
Fire destroys part of Paul Newman's camp for ill children
MTA brings celebrity voices to NYC transit announcements
Sheriff's office offers Valentine's Day 'special' for exes
US Politics
The Latest: Tuberville stands by account of Trump phone call
As impeachment trial ends, GOP senators face big decision
Biden: Governors, mayors need $350 billion to fight COVID-19
Biden to slowly allow 25,000 people seeking asylum into US
Biden administration to undo Medicaid work requirements
Months after Biden win, Arizona officials still face threats
International News
Pandemic takes a toll on exhausted UK funeral directors
Czechs in chaos with political infighting amid virus surge
UN rights body adopts watered-down text on Myanmar coup
Draghi forms new govt blending experts, political operatives
British lawyer Karim Khan elected next ICC prosecutor
India's top court tackles social media in free speech case
Sports
Doncic, Williamson hit career highs as Mavs top Pels 143-130
Daughter of NFL, NHL owners advances at Australia Open
Spieth takes another step with a 67 to lead at Pebble Beach
Denny Hamlin seeks historic 3rd straight Daytona 500 victory
Breakfast Blogs
If Trump Stiffs His Impeachment Lawyers, I'm On His Side Charles P. Pierce, Esquire Politics
Most People Suspected of Assaulting Officers in the January 6 Attack Remain at Large emptywheel aka Marcy Wheeler, emptywheel
Flashbacks to the 2015 Campaign Peterr, emptywheel
There are no consequences for Dear Leader digby aka Heather Digby Parton, Digby's Hullabaloo
He was lookin' for votes to steal Tom Sullivan, Digby's Hullabaloo
The Defense Is Too Aggravated To Rest: Incitement As a Defense For the Charge of Incitement Adam L. Silverman, Balloon Juice
Always Be Grifting Tom Levenson, Balloon Juice
Hacked Florida Water Plant Found To Have Been Using Unsupported Windows 7 Machines And Shared Passwords Timothy Geigner, Techdirt
Civil Rights Groups Argue That Biden Should Drop Assange Prosecution; Noting That It Is An Attack On Journalism Mike Masnick, Techdirt
Defense Lawyer Claims Trump Had No Idea Pence Was in Danger on Jan. 6. The Record Indicates Otherwise. Jerry Lambe, Law & Crime
Trump's Impeachment Defense Began by Showing Biden Rejecting 2016 Election Objections. That's What Trump Attacked Mike Pence for Doing. Adam Keller, Law & Crime
"We are not trying to vaccine as many people as quickly as possible" Erik Loomis, Lawyers, Guns and Money
Make America Great Again was/is about white supremacy, full stop Paul Campos, Lawyers, Guns and Money
The stupidity is the point Scott Lemieux, Lawyers, Guns and Money
Haley's Plummet driftglass, at his blog
Democrats Are Trying to Save the Republicans' Souls, But the GOP Prefers Damnation The Rude Pundit, at his blog
A SIMPLE ANSWER TO A STUPID QUESTION Steve M., No More Mister Nice Blog
The Idiot Arguments Of The Second Trump Impeachment, Redux Jamie Lynn Crofts, Wonkette
State Lawmakers Out To Cancel-Culture '1619 Project' In Schools Doktor Zoom, Wonkette
Arkansas Lege Wants Anyone Involved With Your Healthcare To Be Free To Discriminate Against You Robyn Pennacchia, Wonkette