Health and Fitness News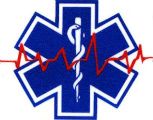 Welcome to the Stars Hollow Gazette's Health and Fitness News weekly diary. It will publish on Saturday afternoon and be open for discussion about health related issues including diet, exercise, health and health care issues, as well as, tips on what you can do when there is a medical emergency. Also an opportunity to share and exchange your favorite healthy recipes.
Questions are encouraged and I will answer to the best of my ability. If I can't, I will try to steer you in the right direction. Naturally, I cannot give individual medical advice for personal health issues. I can give you information about medical conditions and the current treatments available.
You can now find past Health and Fitness News diaries here.
Follow us on Twitter @StarsHollowGzt
>
What To Cook
How to Perfectly Sear Scallops with Alton Brown
When it comes to cooking scallops, there's a few rules you need to follow to sear them to perfection. Alton Brown knows best.
Health and Fitness News
J&J COVID-19 Vaccine Wins Backing of FDA Panel
An FDA panel voted 22 to 0 in favor of an emergency clearance for Janssen/J&J's COVID-19 vaccine, bringing it a step closer to distribution.
White House: COVID-19 Numbers Take a 'Concerning Shift'
After weeks of declining, COVID-19 numbers are back on the rise and new variants continue to emerge, according to White House officials — just as states begin to lift restrictions and open doors to restaurants and businesses.
COVID-19 Vaccination Linked to Less Mechanical Ventilation
A new report from Israel links COVID-19 vaccination to a drop in the need for mechanical ventilation among people 70 and older.
FDA Clears Device to Protect Kids Against Head Injury
The US Food and Drug Administration has cleared a new over-the-counter (OTC) device designed to protect children aged 13 years and older from sports-related traumatic brain injury.
EU Should Review Approval of Plastics With Toxic Softener DEHP
The European Commission should review a decision to let companies use recycled plastics containing DEHP, a toxic additive, since it failed to properly consider associated health risks.
NfL Levels Linked to Worse Disability in Real-World MS
Greater brain atrophy and disability were observed in a real-world study of people with multiple sclerosis and elevation of serum neurofilament light chain levels.
NYC Officials Downplay Concern Over New Coronavirus Variant
Mayor Bill de Blasio's chief medical adviser downplayed the results of studies that may suggest a new COVID variant found in New York in November will be more resistant to vaccines.
Weary of COVID Variants, EU Leaders Push to Step Up Vaccination
German Chancellor Angela Merkel said the European Union must prepare to vaccinate for new COVID variants over the coming years after EU leaders discussed ways of salvaging tourism.
Ireland Sees Strong Early Evidence That Vaccines Are Working
Ireland is beginning to see strong early evidence that its COVID-19 vaccine rollout is protecting healthcare workers and care home residents from catching the disease, health officials said.
European Union leaders moved closer to an agreement on certificates showing that citizens have been vaccinated against COVID-19, a move that could revive international travel.
Contrary to Popular Belief, Insulin Can Be Stored Outside Fridge
In a study, insulin retained its potency in conditions in which the temperature oscillated between 25 and 37 degrees Celsius (77 to 98.6 Fahrenheit) during a 28-day period of use.
EU Regulator Plans to Fast Track Variant-Modified COVID Vaccines
Europe's medicines regulator said it has issued new guidance for drug makers that modify their COVID-19 vaccines to protect against variants of the virus to speed up the approval process.
Ad Campaign to Combat Vaccine Hesitancy in US With Celebrity Help
The Ad Council launched a campaign designed to combat hesitancy about the safety of the coronavirus vaccine, blanketing messages across TV, radio, websites, and social media.
Regeneron to Stop Placebo in COVID Trial After 'Clear Efficacy'
Regeneron said that an independent panel found the company's COVID-19 antibody cocktail to have 'clear clinical efficacy' in reducing the rates of hospitalization and deaths in patients.
GSK Will Focus on Elderly in Trial to Treat Pneumonia From COVID
GlaxoSmithKline will extend a trial testing an experimental rheumatoid arthritis drug on patients suffering from COVID-related pneumonia in order to focus on the elderly.
Debilitating 'Long-COVID' May Have Severe Health Impacts: WHO
Thousands of COVID-19 patients continue to suffer serious symptoms months after their initial infection, with major social, health and economic consequences, European health experts said.
EU Countries Report Offers for 900 Million COVID Vaccines
Several European Union countries have reported offers from 'alleged intermediaries' for 900 million doses of COVID-19 vaccines for some 12.7 billion euros, the bloc's anti-fraud agency OLAF said.
Pfizer-BioNTech Testing Booster of COVID Vaccine in New Trial
Pfizer Inc and BioNTech SE said they are testing a third dose of their COVID-19 vaccine to better understand the immune response against new variants of the virus.
No Survival Benefit to Primary Resection Before Chemo in CRC
Contrary to previous reports, primary tumor resection prior to chemotherapy did not confer a survival benefit in colorectal cancer patients in a randomized phase 3 study in Japan.
Vaccines Came Too Late for at Least 400 Medical Workers
As healthcare workers in the US began lining up for their first coronavirus vaccines on December 14, Los Angeles nursing assistant Esmeralda Campos-Loredo, was already fighting for oxygen.
US Nursing Home Deaths Decline Sharply
Deaths and confirmed coronavirus cases have dropped sharply in US nursing homes ― a category of all long-term care facilities ― since the vaccination program began.
Promising Treatments for Molluscum Contagiosum and Acne
"The treatment of molluscum is still an unmet need," Leon H. Kircik, MD, clinical professor of dermatology at the Icahn School of Medicine at Mount Sinai, New York City, said.
Hepatotoxicity Risk Differs Between Psoriasis, PsA, and RA Patients
Patients taking methotrexate for psoriasis or psoriatic arthritis were at a higher risk of developing liver disease than were patients with rheumatoid arthritis on methotrexate.
Major Advance in the Treatment of Axial Spondyloarthritis Coming
Rheumatologists can look forward to the likely regulatory approval of the oral Janus kinase inhibitors tofacitinib and upadacitinib for the treatment of axial spondyloarthritis in the first half of 2021.
Missed Visits During Pandemic Cause 'Detrimental Ripple Effects'
Patients with chronic diseases are more likely to have postponed care because of COVID-19 precautions, a survey finds, and physicians are seeing the consequences.
FDA OKs First 'Targeted Treatment' for Rare DMD Mutation
The FDA has approved casimersen (Amondys 45) injection for treating patients with both Duchenne muscular dystrophy (DMD) and a rare mutation of the DMD gene.
Psychiatric Disorders Linked to Earlier Alzheimer's Onset
Depression, anxiety, and other psychiatric disorders are linked to earlier onset of Alzheimer's disease, new research shows.
Google-Backed Database Tracks Details on COVID Cases Worldwide
Google supplied funds and expertise to build the repository; it's unclear how the international database will be financed in the long term.
In Boost for COVID-19 Battle, Pfizer Vaccine Found 94% Effective in Real World
The first big real-world study of the Pfizer/BioNTech vaccine to be independently reviewed shows the shot is highly effective at preventing COVID-19, in a potentially landmark moment for countries desperate to end lockdowns and reopen economies.
Gym Sessions Without Masks Can Spread COVID-19, CDC Studies Say
Gyms can be hot spots for COVID-19 outbreaks if people don't wear face masks, even if they follow social distancing guidelines, according to new research from the CDC.
Most Severe COVID Tied to Four Cardiometabolic Conditions
The authors of a new study are calling for stronger public health lifestyle advice to minimize the risk for COVID-19 hospitalization.
Amid COVID-19 Pandemic, Flu Has Disappeared in the US
Experts say that measures put in place to fend off the coronavirus — mask wearing, social distancing, and virtual schooling — were a big factor in preventing a "twindemic" of flu and COVID-19.
Nurses Travel Hours to Vaccinate SD Native Communities
Nurse Molly Longbrake and her team of healthcare providers in South Dakota have administered 4000 doses and plan to vaccinate about 12,000 people, often where only a hospital or small clinic is available.
In Transgender Youth, Obesity Impacts Effects of Sex Steroids on HDL-C
In transgender and gender-diverse young people receiving sex steroids, obesity exacerbates the decrease in HDL-C levels and attenuates the benefits of estradiol, researchers say.
Modern Treatment Tied to Low Disease Activity in Pregnant Patients With Rheumatoid Arthritis
Many pregnant women with rheumatoid arthritis may achieve low disease activity in the third trimester with a modern treatment regimen that includes anti-TNF medications, a recent study suggests.