Health and Fitness News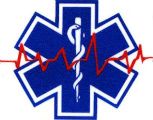 Welcome to the Stars Hollow Gazette's Health and Fitness News weekly diary. It will publish on Saturday afternoon and be open for discussion about health related issues including diet, exercise, health and health care issues, as well as, tips on what you can do when there is a medical emergency. Also an opportunity to share and exchange your favorite healthy recipes.
Questions are encouraged and I will answer to the best of my ability. If I can't, I will try to steer you in the right direction. Naturally, I cannot give individual medical advice for personal health issues. I can give you information about medical conditions and the current treatments available.
You can now find past Health and Fitness News diaries here.
Follow us on Twitter @StarsHollowGzt
>
CoVid-19 Update
On Thursday February 17, Dr. Anthony Fauci and the White House COVID-19 Response Team deliver an update on coronavirus and vaccines.
Covid-19 vaccines may prevent infection and not just symptoms, study suggests
Health experts have said that data so far has shown that Covid-19 vaccines prevent symptoms of the virus — but a new study suggests that the Moderna and Pfizer vaccines may also prevent infections.
A team at the Mayo Clinic health system looked at more than 31,000 people across four states who had received at least one dose of either vaccine — and found their vaccines were upwards of 80% effective in preventing infection 36 days after the first dose.

Vaccine efficacy was 75% 15 days after the first dose, and appeared 89% effective from 36 days after the second dose, according to the research, which has not yet been peer-reviewed.
Despite a backlog in inoculations due to harsh winter weather that has gripped much of the US, officials have been pressing to vaccinate Americans before what appear to be more transmissible variants, which they fear could reverse the progress in terms of lowering cases and hospitalizations.

More than 59 million vaccine doses have so far been administered in the US, according to data from the US Centers for Disease Control and Prevention.

But Dr. Christopher Murray, director of the Institute for Health Metrics and Evaluation at the University of Washington, said Friday that the US is unlikely to achieve herd immunity for the virus before the winter. [..]

Herd immunity doesn't take effect until 80% or more of the population has immunity, either through infection or vaccination. And the new variants may complicate the picture, Murray said. If people can be reinfected with the new variants, the pandemic may take off again.

Though officials hope to have vaccines widely distributed by the end of the summer, President Biden said Friday that issues like weather, mutating strains and manufacturing delays make it hard to nail down a timeline.
Health and Fitness News
Urinary Incontinence in Women Common, but Treatable
Nearly half of women over the age of 50 deal with urinary incontinence, but there are treatments that can help.
Winter Storms Delay 6 Million COVID Vaccine Doses
More than 2,000 vaccine distribution sites are in locations affected by the outages. UPS and FedEx will work on Saturday deliveries this week.
CDC Chief Lays Out Attack Plan for COVID Variants
CDC models have projected that by March, the B.1.1.7 strain, which is more contagious, is likely to be the dominant strain.
Want a Vaccine With That? Drive-Thru COVID Shots Recommended
Based on the suggested model, 350 million doses could be given in 100 days. That's enough to cover the U.S. adult population, and then some.
Heart Damage Seen in Many Hospitalized With COVID
A new study found heart damage in more than half of a group of hospitalized COVID-19 patients after they were discharged.
Communities of Color Struggle to Get Vaccines
Call centers, transportation, and mobile clinics are being set up to help get the vaccine to people who are at higher risk and need need it most.
Vaccinating Teachers to Reopen Schools "Not Doable"
Infectious disease expert Anthony Fauci, MD, says vaccinating all teachers against COVID-19 before schools reopen isn't doable.
FDA: COVID-19 Not Transmitted by Food or Packaging
The FDA says there is no evidence you can catch coronavirus through food or food packaging.
11 Million Counterfeit N95 Masks Seized
Federal agents seized 11 million counterfeit N95 respirator masks in raids in five states in recent weeks, the Department of Homeland Security says.
Deaths From Carbon Monoxide Rise Amid Winter Storms
In Harris County, which includes Houston, more than 300 carbon monoxide poisoning cases have been reported.
Kids' Robust Immune Systems May Shield From COVID
New research finds children's immune systems attacked the new coronavirus faster and more aggressively than adults' immune systems did.
COVID Deaths High When Hospitalized With Diabetes
A new European study finds that 1 in every 5 hospitalized COVID-19 patients with diabetes die within 28 days of admission.
Take a Painkiller Before Your COVID Vaccine?
The CDC advises you not take pain medications like Motrin, Advil or Tylenol before getting your COVID-19 vaccine.
'Adaptive' Yoga Opens This Practice to Everyone
Adaptive yoga, is designed to open up the practice to everyone — including people with movement-limiting conditions like multiple sclerosis, arthritis, or spinal cord injuries.
UK to Infect Healthy Volunteers in Challenge Trial
The U.K. will conduct the world's first coronavirus human challenge study where healthy volunteers will be deliberately infected with the coronavirus.
Tougher State Gun Laws, Less Teen Gun Violence
States with more gun laws have less youth gun violence, new research reveals.
U.S. Life Expectancy Drops 1 Full Year Due to COVID-19
A new government report finds the decline in average life expectancy was even greater for Black and Hispanic people.
Homemade Apps Help Crowdsource COVID Vaccines
People in several states, frustrated with the difficulty in finding available COVID vaccine appointments, have created their own smartphone apps or websites that are now helping others, too.
Fauci: Vaccines May Cut Chance of Passing COVID-19
According to preliminary data, people are less likely to spread the COVID-19 after they get the vaccine.
Many Have Skipped Medical Care During Pandemic
Surveys find more than 1/3 of U.S. adults have delayed or gone without care either because they fear exposure to the virus or because health care services are harder to come by.
Prediabetes May Harm Your Brain
New research suggests prediabetes may pose a threat to brain health.
Severe COVID-19 Linked With Changes in Eyes
Severe eye abnormalities have been found in the eyes of some COVID-19 patients, a new study finds.
What Causes Herpes Cold Sores? New Research
Scientists may have discovered why cold sores caused by herpes simplex virus (HSV) are triggered by stress, illness and sunburn.
Texas Officials Rush Vaccines Amid Power Loss
Health officials in Texas scrambled to administer more than 8 thousand COVID-19 vaccines after harsh winter weather knocked out the power for deep freezers storing the doses.
Average U.S. COVID-19 Cases Fall Below 100,000
The average number of daily new coronavirus cases in the U.S. has dropped below 100,000 for the first time in months.
Risk of Death From COVID in Nursing Homes: Race Matters
U.S. nursing homes have been hard-hit by the COVID-19 pandemic, and the toll on Black and Hispanic residents has been especially harsh.
More Young U.S. Women Are Dying From Heart Disease
An expert says heart disease may overtake cancer as the leading cause of death in young women.
Daytime Napping May Be in Your Genes
Why do you like a good nap? The answer may be genetic, rather than for environmental or behavioral reasons.