Welcome to The Breakfast Club! We're a disorganized group of rebel lefties who hang out and chat if and when we're not too hungover we've been bailed out we're not too exhausted from last night's (CENSORED) the caffeine kicks in. Join us every weekday morning at 9am (ET) and weekend morning at 10:00am (ET) (or whenever we get around to it) to talk about current news and our boring lives and to make fun of LaEscapee! If we are ever running late, it's PhilJD's fault.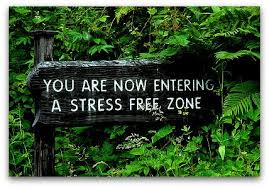 There are six and a half days left to Donald J. Trump's occupation of the White House.
This Day in History
George Wallace is sworn in;United States ratifies a peace treaty with Britain;, President Franklin D. Roosevelt and British Prime Minister Winston Churchill meet; Joe DiMaggio and actress Marilyn Monroe get married;Today Show debuts.
Breakfast Tunes
Something to Think about over
Coffee

Prozac
The 50-50-90 rule: Anytime you have a 50-50 chance of getting something right, there's a 90% probability you'll get it wrong.
Breakfast News
US News
VIRUS TODAY: Coronavirus deaths hit another daily high in US
Calls to reopen classrooms grow as teachers get vaccinated
Risky driving: US traffic deaths up despite virus lockdowns
Defiance of virus dining bans grows as restaurants flounder
Mix of extremists who stormed Capitol isn't retreating
Ex.-Michigan Gov. Snyder charged in Flint water crisis
Census decision deals blow to Trump efforts on House seats
FAA steps up enforcement against unruly airline passengers
Navajo Nation, New Mexico reach settlements over mine spill
Trump administration slashes imperiled spotted owls' habitat
Proposed corporate tax hike in California would aid homeless
US Space Command site to be located in Huntsville, Alabama
Airbnb to block, cancel DC bookings ahead of inauguration
Powell's Books says Andy Ngo's book will not be in store
Katie Couric, Mayim Bialik to be 'Jeopardy!' guest hosts
US Politics
The Latest: Pelosi wants fines for bypassing House security
A day of historic impeachment, a Capitol as armed encampment
Led by Cheney, 10 House Republicans back Trump impeachment
McConnell open to convicting Trump in impeachment trial
Biden forgoing Amtrak trip to Washington over security fears
FBI, Justice Department leaders stay out of sight after riot
California Democrats see backlash after recall 'coup' claims
Illinois replaces longest-serving legislative leader in US
Enduring 2nd impeachment, Trump stands largely silent, alone
International News
The Latest: Coronavirus cases surging in northeast China
Japan widens virus emergency to 7 more areas as cases surge
Managers detained as 22 trapped in China mine for 3rd day
S. Korean court confirms 20-year term for ex-president Park
Sports
Another 3 NBA games called off amid virus, 16 test positive
AFC's young QB quartet, old NFC guard create huge age gap
Farabee has 4-point game, Flyers beat Penguins 6-3
Olympian Keller charged with taking part in US Capitol riot
Breakfast Blogs
Until Republicans Say the Words, 'Joe Biden Won,' the Republic Will Continue to Wither and Die Charles P. Pierce, Esquire Politics
Mitch got what he wanted digby aka Heather Digby Parton, Digby's Hullabaloo
Better Late Than… Seriously,Who Needs Them? tristero, Digby's Hullabaloo
Putting an end to it Tom Sullivan, Digby's Hullabaloo
Cops Love Body Camera Footage… When It Clears Officers Of Any Wrongdoing Tim Cushing, Techdirt
Parler's Laughably Bad Antitrust Lawsuit Against Amazon Mike Masnick, Techdirt
Impeachment Defends the Constitution and Bill of Rights Jonathan Zittrainm, Just Security
'Political Cover': McConnell Could Move on Impeachment by Friday, But Legal Experts Suggest the GOP Is Just Playing Games Colin Kalmbacher, Law & Crime
No, It Would Not Be Unconstitutional for Trump's Impeachment Trial to Take Place After He's Out of Office Steven Lubet and Andrew Koppelman, Law & Crime
Does it count as a prediction if the outcome was extremely predictable? Shakezula, Lawyers, Guns and Money
Considered as a legal drama, here is the chef's kiss to the Trump presidency Paul Campos, Lawyers, Guns and Money
Trump Lost his Trade War Dan Nexon, Lawyers, Guns and Money
The closing bloodbath Scott Lemieux, Lawyers, Guns and Money
Erik Visits an American Grave, Part 764 Erik Loomis, Lawyers, Guns and Money
Rodney Davis' No Good Very Bad Week driftglass, at his blog
Perfect Yastreblyansky, The Rectification of Names
EVERYTHING IS A PLOT TO FRAME POOR, INNOCENT PATRIOTS Steve M., Noe More Mister Nice Blog
FBI Powerless Against White Terrorists Exercising Free Speech Right To Storm Capitol … Wait, WHAT? Liz Dye, Wonkette
Metal Detectors At US Capitol: The Most Disgusting, Atrocious Thing Ever To Happen In America! Stephen Robinson, Wonkette
One-Day COVID Deaths A 9/11, Jonestown, Lockerbie 747 Bombing, AND School Shooting Of Your Choice Doktor Zoom, Wonkette