Welcome to The Breakfast Club! We're a disorganized group of rebel lefties who hang out and chat if and when we're not too hungover we've been bailed out we're not too exhausted from last night's (CENSORED) the caffeine kicks in. Join us every weekday morning at 9am (ET) and weekend morning at 10:00am (ET) (or whenever we get around to it) to talk about current news and our boring lives and to make fun of LaEscapee! If we are ever running late, it's PhilJD's fault.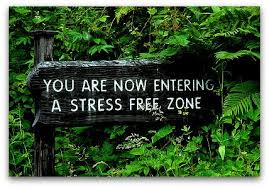 This Day in History
Israeli Prime Minister Ariel suffers a stroke and lapses into a coma; the inventor of braille is born; Jesse Ventura sworn in as Minnesota's governor, poet T.S. Eliot dies.
Breakfast Tunes
Something to Think about over
Coffee

Prozac
Sometimes you have to put a wrench in the gears to get people to listen.
Breakfast News
US News
The Latest: Wyoming bars, restaurants to resume normal hours
Fauci: Vaccinations are ramping up in a `glimmer of hope'
California funeral homes run out of space as COVID-19 rages
Fast rollout of virus vaccine trials reveals tribal distrust
Kenosha prepares for charging decision on police shooting
St. Louis' 2020 homicide rate is highest in 50 years
IRS says executors undervalued Prince's estate by 50%
Aquarium agrees to delay beluga whale delivery amid lawsuit
US Politics
Trump, on tape, presses Ga. official to 'find' him votes
Congress opens new session as virus, Biden's win dominate
Pelosi narrowly reelected speaker, faces difficult two years
Republicans condemn 'scheme' to undo election for Trump
New governor sworn in as a wary Puerto Rico demands changes
International News
UK's Johnson warns of more lockdown measures as virus soars
In Somalia, COVID-19 vaccines are distant as virus spreads
India OKs AstraZeneca and locally made COVID-19 vaccines
AP Interview: India bars virus vaccine maker from exporting
Israeli prosecutors spell out allegations against Netanyahu
Britons flying home to Spain caught in post-Brexit red tape
Sports
Rodgers throws 4 TDs, Packers beat Bears 35-16 for top seed
Saints rout Panthers 33-7 to earn No. 2 seed in NFC playoffs
Ravens clinch playoff spot with 38-3 rout of Bengals
Wolford, defense lead Rams past Arizona 18-7, into playoffs
Henry passes 2K, Titans beat Texans 41-38 on late field goal
6-win Giants outlast Cowboys, stay in running for NFC East
James leads Lakers past Grizzlies to open 2-game set
Tatum lifts Celtics past Pistons for weekend split
Canucks get provincial approval to play in British Columbia
Breakfast Blogs
Josh Hawley Is Going All-In on Polite Sedition Charles P. Pierce, Esquire Politics
Curing the Donald Trump Spell: The Problem emptywheel aka Marcy Wheeler, emptywheel
Another "perfect call" digby aka Digby's Hullabaloo
Republicans want to rule Tom Sullivan, Digby's Hullabaloo
Experts Arguing That Trump Broke Georgia Law, Which He Cannot Self-Pardon For Alberto Luperon, Law & Crime
Journey of the Magi Paul Campos, Lawyers, Guns and Money
Erik Visits an American Grave, Part 758 Erik Loomis, Lawyers, Guns and Money
Sunday Morning Comin' Down In Four Movements driftglass, at his blog
Hi, It's Stupid: Weekend Sedition Yastreblyansky, The Rectification of Names
IS IT FRAUD IF YOU'RE A CREDULOUS CRACKPOT? Steve M., No More Mister Nice Blog