Welcome to The Breakfast Club! We're a disorganized group of rebel lefties who hang out and chat if and when we're not too hungover we've been bailed out we're not too exhausted from last night's (CENSORED) the caffeine kicks in. Join us every weekday morning at 9am (ET) and weekend morning at 10:00am (ET) (or whenever we get around to it) to talk about current news and our boring lives and to make fun of LaEscapee! If we are ever running late, it's PhilJD's fault.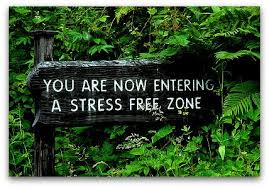 This Day in History
WV mine blast; JFK declares he's running for President; Japan captures Manila, Philippines during WWII; Lindbergh baby trial; Annie closes on Broadway.
Breakfast Tunes
Something to Think about over
Coffee

Prozac
There is a cult of ignorance in the United States, and there has always been. The strain of anti-intellectualism has been a constant thread winding its way through our political and cultural life, nurtured by the false notion that democracy means that my ignorance is just as good as your knowledge.
Breakfast News
US News
VIRUS TODAY: California struggles to tame COVID-19
Appeals court vacates order delaying woman's execution
Vandals damage federal buildings in Philadelphia; 7 arrested
Chicago ends 2020 with 769 homicides as gun violence surges
US Politics
In a first, Congress overrides Trump veto of defense bill
Texas judge dismisses suit aimed at overturning election
GOP torn over Trump's Electoral College challenge of Biden
GOP rebuffs Trump on $2K aid, defense as Congress wraps up
Trump vetoes Calif. fishing bill over seafood trade deficit
International News
The Latest: S Korea extends distancing rules for 2 weeks
Turkey finds 15 people carrying new U.K. coronavirus variant
Belgian St. Nick party for elderly leads to 27 virus deaths
UK in 'eye of the storm' amid surging new coronavirus cases
New Year comes to COVID ward, with hope for end to nightmare
Curfew-busting New Year party-goers attack French police
Iran tells inspectors it plans up to 20% enrichment at Fordo
Quiet New Year gives breathing room after UK-EU Brexit split
8 die in New Year's Eve carbon monoxide poisoning in Bosnia
After criticism, Bosnia sets up tents for freezing migrants
UK abolishes 'sexist' tax on women's sanitary products
Sports
The Latest: Duke coach Krzyzewski to miss FSU game
Roll Tide! No. 1 Alabama beats Notre Dame 31-14 in Rose Bowl
Ramsey leads No. 15 Northwestern past Auburn in Citrus Bowl
Podlesny's FG lifts Georgia past Cincinnati in Peach Bowl
Packers won't have Pro Bowl OT Bakhtiari for rest of season
Kamara on COVID-19 list, could miss Saints' playoff opener
Breakfast Blogs
This Is an Embarrassment to the Idea of a Civil Society Charles P. Pierce, Esquire Politics
Establishment saboteur digby aka Heather Digby Parton, Digby's Hullabaloo
Political Survivor replay Pt. 1 Tom Sullivan, Digby's Hullabaloo
The Trump surge Scott Lemieux, Lawyers, Guns and Money
Erik Visits an American Grave, Part 757 Erik Loomis, Lawyers, Guns and Money
David Brook Bids 2020 Adieu By Being 100% David Brooks driftglass, at his blog
Lift a Finger Yastreblyansky, The Rectification of Names
Haiku Review of 2020 (Part 4 and Last): Live Forever The Rude Pundit, at his blog
THE MALIGNANT NARCISSIST IN WINTER Steve M., No More Mister Nice Blog
John Lewis Is Your 2020 — And Forever — Legislative Badass Stephen Robinson, Wonkette
Now We Know What Rudy Giuliani's Chram Must Feel Like: A Sincere Wonkette Reflection On 2020 Liz Dye, Wonkette
Wonkette's 2020 Legislative Shitheel, You Are Senate's Dumbest Republican Ron Johnson! Evan Hurst, Wonkette