Welcome to The Breakfast Club!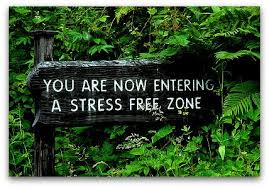 President Johnson names commission to investigate JFK's assassination; U.N. passes resolution calling for the British Mandate of Palestine to be partitioned; First flight over the South Pole; Natalie Wood, Cary Grant and George Harrison die.
Something to think about, Breakfast News & Blogs below
Something to think about over
coffee

prozac

Will the World Community Condemn the Murder of Iran's Nuclear Scientist?
Medea Benjamin, Ariel Gold, Common Dreams
…The European Union, as well as some important US figures have already condemned the attack. Connecticut Senator Chris Murphy pointed out the risks involved in normalizing assassinations, how the killing will make it harder to restart the Iran Nuclear agreement, and how the assassination of General Soleimani backfired from a security standpoint. Former Obama advisor Ben Rhodes tweeted that it was an "outrageous action aimed at undermining diplomacy," and former CIA head John Brennan called the assassination "criminal" and "highly reckless," risking "lethal retaliation and a new round of regional conflict," but rather than putting the responsibility on the U.S. and Israel to stop the provocations, he called on Iran to "be wise" and "resist the urge to respond."
…
Many on Twitter have raised the question of what the world response would be if the roles were reversed and Iran assassinated an Israeli nuclear scientist. Without a doubt, the U.S. administration, whether Democrat or Republican, would be outraged and supportive of a swift military response. But if we want to avoid escalation, then we must hope that Iran will not retaliate, at least not during Trump's last days in office.

The only way to stop this crisis from spiraling out of control is for the world community to condemn the act, and demand a UN investigation and accountability for the perpetrators. The countries that joined Iran and the United States in signing the 2015 nuclear agreement —Russia, China, Germany, the UK and France—must not only oppose the assassination but publicly recommit to upholding the nuclear deal. President-elect Joe Biden must send a clear message to Israel that under his administration, these illegal acts will have consequences. He must also send a clear message to Iran that he intends to quickly re-enter the nuclear deal, stop blocking Iran's $5 billion IMF loan request, and begin a new era of diplomacy to dial back the intense conflict he inherited from Trump's recklessness.