Welcome to The Breakfast Club! We're a disorganized group of rebel lefties who hang out and chat if and when we're not too hungover we've been bailed out we're not too exhausted from last night's (CENSORED) the caffeine kicks in. Join us every weekday morning at 9am (ET) and weekend morning at 10:00am (ET) (or whenever we get around to it) to talk about current news and our boring lives and to make fun of LaEscapee! If we are ever running late, it's PhilJD's fault.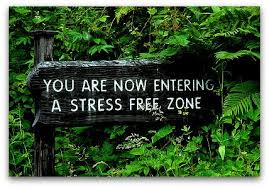 This Day in History
Vietnam Veterans Memorial dedicated; Taliban regime flees Afghan capital; President Bill Clinton to pay Paula Jones; Alabama's top judge removed amid Ten Commandments flap; 'Lion King' opens on Broadway.
Breakfast Tunes
Something to Think about over
Coffee

Prozac
Our government… teaches the whole people by its example. If the government becomes the lawbreaker, it breeds contempt for law; it invites every man to become a law unto himself; it invites anarchy.
Breakfast News
The Latest: Alaska Rep. Young tests positive for COVID-19
Unwelcome milestone: California hits million COVID-19 cases
Coronavirus deaths surpass 10,000 in hard-hit Massachusetts
States ramp up for biggest vaccination effort in US history
Virus surge: Schools abandon classes, states retreat
Post-election rancor clouds chances for COVID relief bill
NY judge urged to reject moving border wall case to Colorado
Appeals court clears Harvard of racial bias in admissions
Eta soaks Florida, races to Atlantic off Georgia, Carolinas
Top officials: Nov. 3 election most secure in US history
The Latest: SKorea sees biggest daily case jump in 70 days
COVID-19 cases hit 1st Caribbean cruise since pandemic
Signs of hope in Germany, France but virus strains hospitals
South Africa reopens to foreign travelers amid virus creep
Belgium exempts gift-bearing St Nicholas from virus measures
EU unveils first plan to address LGBT rights, discrimination
Belize hands opposition resounding electoral victory
Mexico to stop holding child migrants in detention centers
Breakfast Blogs
This Is the Culture of Impunity That Grows Within Too Much of Law Enforcement Charles P. Pierce, Esquire Politics
The GOP Lawsuit in Michigan May Include Sworn Admissions from People Who Were Illegally Present emptywheel aka Marcy Wheeler, emptywheel
The crisis isn't too much polarization. It's too little democracy. Ezra Klein, Vox
"The only difference between Trump's style of politics and theirs is Trump's lack of inhibition…" digby aka Heather Digby Parton, Digby's Hullabaloo
The Anti-democrats tristero, Digby's Hullabaloo
Blue wave fizzle Tom Sullivan, Digby's Hullabaloo
The Urgent Need to Restore Independence to America's Politicized Immigration Courts Gregory Chen, Just Securitiy
GOP's 'Baseless' Georgia Lawsuit Aims to 'Invalidate' Votes in Predominantly Black Counties Colin Kalmbacher, Law & Crime
DNC Asks Judge to Reject Trump's Attempt to Nullify 6.5 Million Pennsylvania Votes: 'That Is Not How Democracy Works' Adam Klasfeld, Law & Crime
Trump-Appointed Judge Throws Out Trump Campaign's Inadequate Lawsuit Against CNN Jerry Lambe, Law & Crime
Never forget what they tried to do Scott Lemieux, Lawyer, Guns and Money
And just like that it's over Paul Campos, Lawyers, Guns and Money
Erik Visits an American Grave, Part 721 Erik Loomis, Lawyers, Guns and Money
Relax. It's Okay to Be Panicky About Trump's Attempt to Steal the Election The Rude Pundit, at his blog
MAYBE I'M NAIVE, BUT I DON'T THINK TRUMP IS DOING THIS SO HE CAN CUT A DEAL Steve M., No More Mister Nice Blog
Lauren Underwood Won Reelection So That's One More Shiny Nice Time Thing! Doktor Zoom, Wonkette
Trump Plans Streaming Network To Separate MAGA Rubes From Fox. And Their Money. Liz Dye, Wonkette
Team Of Badasses: Biden Transition Teams Full Of People Who Are Actually Good At Stuff! Evan Hurst, Wonkette