Welcome to The Breakfast Club! We're a disorganized group of rebel lefties who hang out and chat if and when we're not too hungover we've been bailed out we're not too exhausted from last night's (CENSORED) the caffeine kicks in. Join us every weekday morning at 9am (ET) and weekend morning at 10:00am (ET) (or whenever we get around to it) to talk about current news and our boring lives and to make fun of LaEscapee! If we are ever running late, it's PhilJD's fault.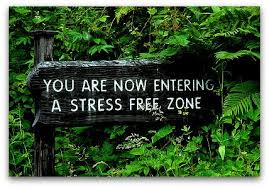 This Day in History
O.J. Simpson found not guilty of murder at his criminal trial; St. Francis of Assisi dies; Germany reunifies; Baseball's 'shot heard 'round the world'; 'Captain Kangaroo' and 'Mickey Mouse Club' hit TV.
Breakfast Tunes
Something to Think about over
Coffee

Prozac
The experience of democracy is like the experience of life itself-always changing, infinite in its variety, sometimes turbulent and all the more valuable for having been tested by adversity.
Breakfast News
The Latest: GOP Sen. Tillis of North Carolina tests positive
Judge: Census violated order; demands mass text to workers
Court reinstates Georgia's Election Day mail ballot deadline
Judge OK's North Carolina plan to ease absentee voting rules
Wisconsin absentee ballot case shifts to state Supreme Court
Voting rights groups organize hotline to report interference
California nears milestone: 4 million acres burned in fires
Another judge steps away from stalled Guantanamo 9/11 trial
Judge blocks deportation of man detained on church grounds
Search underway for murder hornets nest in Washington state
NOT REAL NEWS: A look at what didn't happen this week
Paris at risk of total lockdown as Europe cases rise
Harvest workers among COVID world's last regular travelers
Belgium's new Deputy Prime Minister is Europe's most senior transgender politician
France's Macron details plan targeting Islamist 'separatism'
UN chief: World is living in `shadow of nuclear catastrophe'
Armenia ready to discuss cease-fire amid Azerbaijan clashes
Breakfast Blogs
The White House Staff Is Freaking Out and So Is Mitch McConnell's Senate Majority Charles P. Pierce, Esquire Politics
Erik Prince Was Like a "Kid at Christmas" When He Met the Sanctioned Russian Bearing Normalized Business Relations emptywheel aka Marcy Wheeler, emptywheel
The President is sick. His party is sicker digby aka Heather Digby Parton, Digby's Hullabaloo
Now are we all in this together? Tom Sullivan, Digby's Hullabaloo
Michigan Supreme Court: Gov. Gretchen Whitmer Broke the Law to Shut Down the State Matt Naham, Law & Crime
Public Disclosure of Presidential Illnesses: The Discouraging History David Priess, Lawfare
The State of the Race in Kentucky Robert Farley, Lawyers, Guns and Money
Mike Lee, Amy Coney Barrett, and a Coalition of Neoconfederate Sociopaths Scott Lemieux, Lawyers, Guns and Money
Donald Trump Is Sick and I Really Wish I Could Feel Good About That The Rude Pundit, at his blog
Accentuate the Positive Yastreblyansky, The Rectification of Names
IF TRUMP TESTED POSITIVE, WHY DOES MY HEAD HURT? Steve M., No More Mister Nice Blog
Bob Murray Fought Mine Regs And Black Lung Benefits For Workers *THIS YEAR*, Wants Black Lung Benefits Now Jamie Lynn Crofts, Wonkette
September Jobs Report Shows Everything Perfectly Fine Doktor Zoom, Wonkette
Melania's #BeBest Campaign Against Christmas And Refugee Children​ Runs Aground Liz Dye, Wonkette
Wohl And Burkman May Have To Do Their Hoaxing In Prison For The Next 12 Years Robyn Pennacchia, Wonkette